Ngorongoro Crater, Tanzania
The Ngorongoro Crater is the world's largest intact volcanic caldera, covering approximately 100 square miles (258 square km). It represents a microcosm of the Serengeti ecosystem, encompassing an array of habitats. Nature tours can take you to short and long grass plains, woodlands, marshes, soda lakes, and freshwater springs.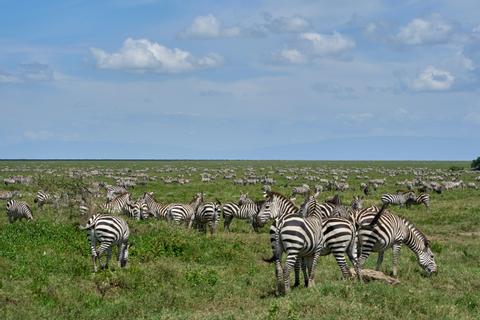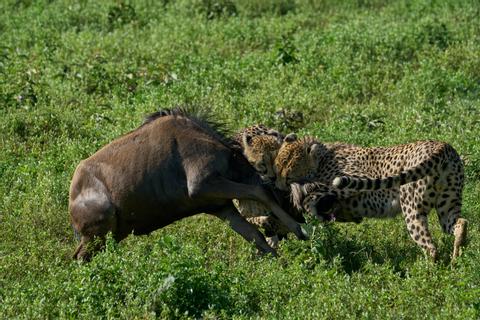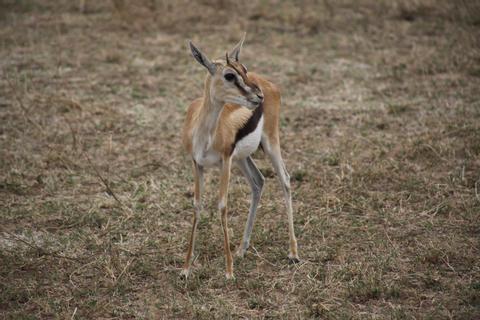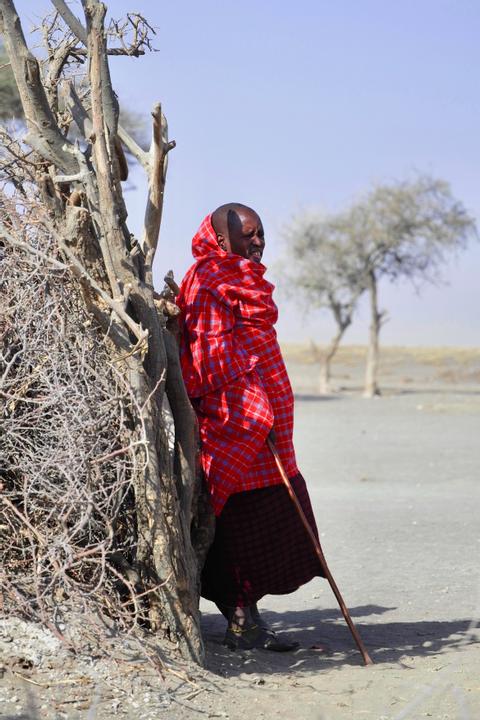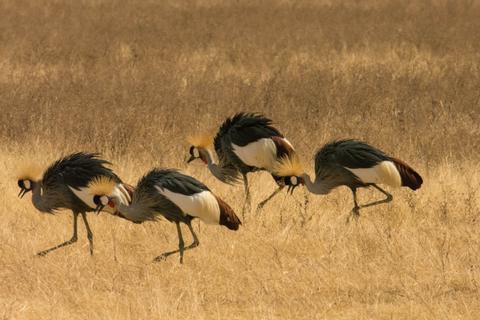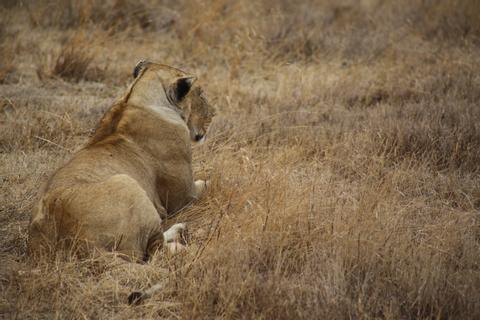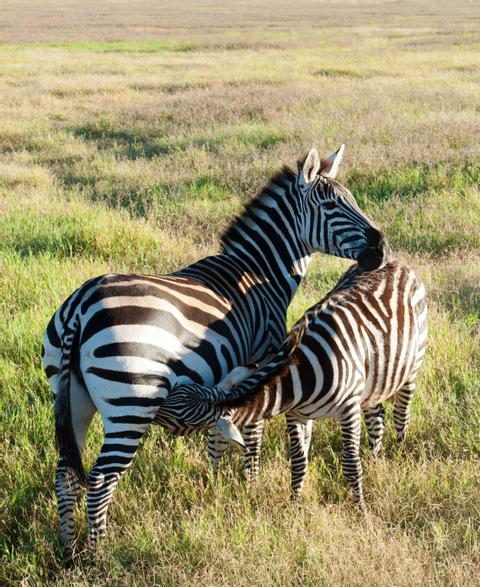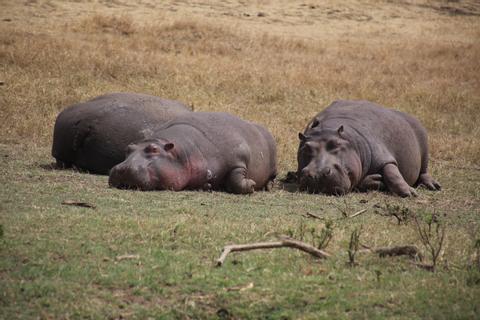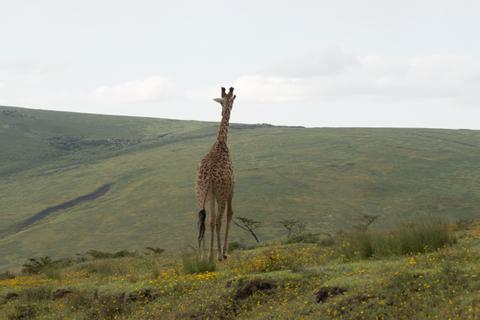 With approximately 25,000 large mammals residing inside the crater, the Ngorongoro Crater has a reputation for abundant and easily accessible wildlife viewing all year round. The animals within the Crater are extremely habituated to safari vehicles, and their habits are reasonably predictable, making sightings reliable. It's not uncommon for lions to lie in the shade of safari vehicles and cause traffic jams.
In one day's game drive, it's quite possible to see all the major species of East African wildlife. Species you're likely to encounter include elephant, hippo, buffalo, eland, zebra, wildebeest, hartebeest, waterbuck, warthog, Grant's and Thomson's gazelle, baboons, vervet monkeys, lions, cheetahs, hyenas, jackals, and with a little luck, a black rhino. Giraffes are not found on the Crater floor, but are often seen along the Ngorongoro Highlands, around the crater's rim. Leopards inhabit the Crater but are not often seen.
The downside of Ngorongoro Crater is that it can get very congested, with upwards of 400-500 safari vehicles driving around the Crater floor in the peak season. There will be crowds of safari vehicles around animal sightings, and the picnic sites overflow at noon which can detract from the safari experience. This is especially true from July to September, in late December, and again in February. To avoid crowds, it's best to visit the Crater in the low season, or begin game drives at 6am before the crowds start arriving at 9 AM. Alternatively, you could choose a camp near the Sopa gate and game drive in the late afternoon, since most of the safari vehicles will begin leaving the Crater around 4 PM.
Ngorongoro Crater Personalized Trips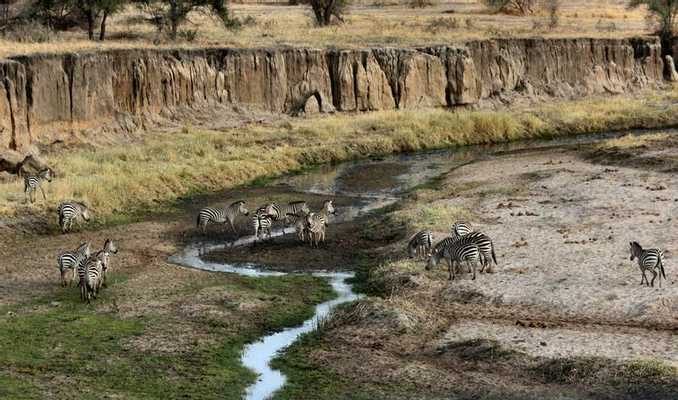 Tanzania
Tanzania Family Safari Classic
Expert Choice this classic family trip offers a unique blend of wildife, culture and incredibly varied landscapes. This family safari itinerary is tailored to offer thrilling adventures to families with young travelers with no age restrictions.