Serengeti National Park, Tanzania
Serengeti National Park is one of the finest wildlife reserves in East Africa and the crown jewel of Tanzania. It encompasses nearly 5,700 square miles (14,700 square km) while the greater Serengeti-Mara ecosystem stretches out over 11,500 square miles (30,000 square km). This vast wilderness supports the largest herd of migrating ungulates, commonly referred to as the Great Migration, and the highest concentration of large predators, including lions, leopards, cheetahs and hyenas, in the world.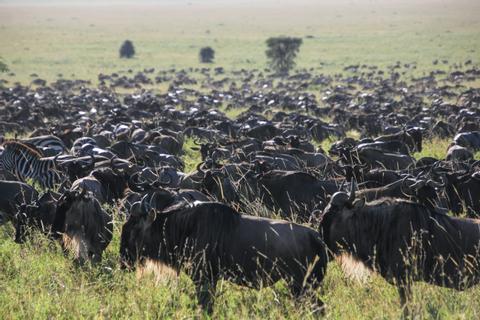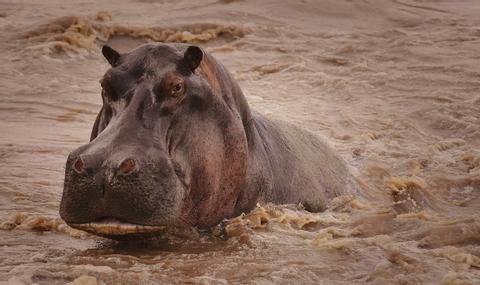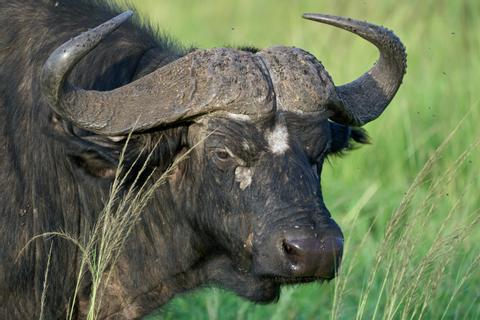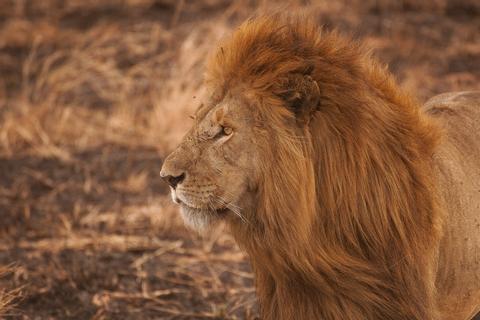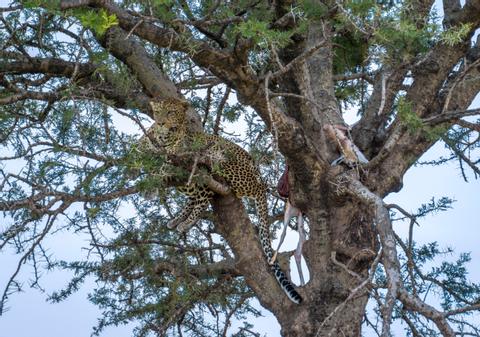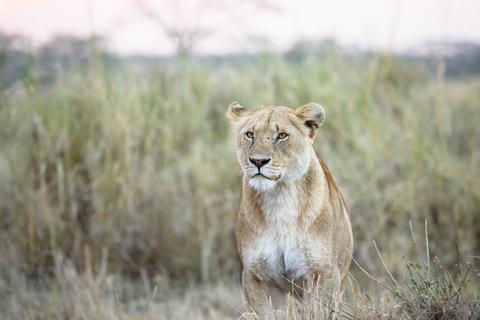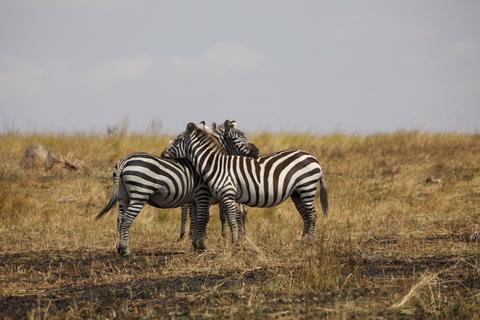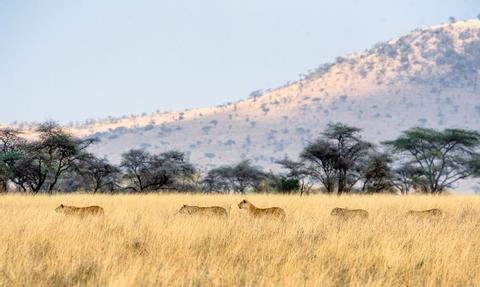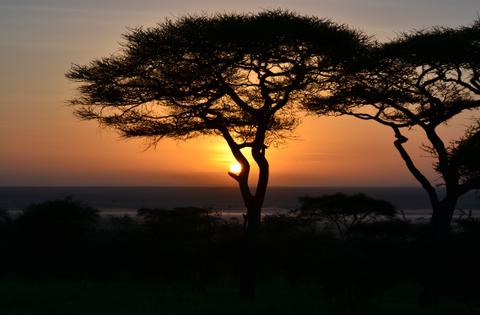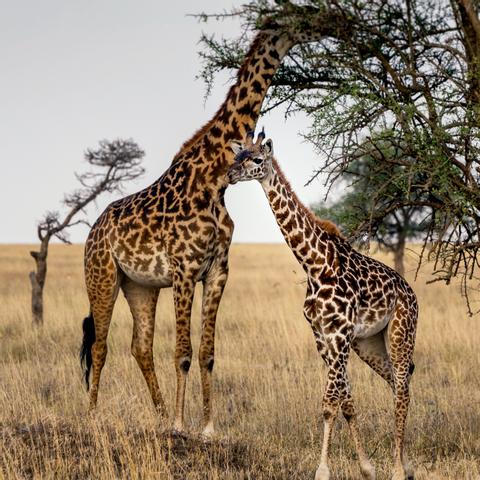 Serengeti National Park is quintessentially Africa. From the endless short grass plains and the massive granite kopjes which dot the horizon, to the long grass savannahs and flat top acacias, and finally to the lush riverine habitats and surrounding woodlands, the landscape alone is a photographer's dream.
Serengeti National Park offers exceptional game viewing year round due to its abundance of wildlife. There is a good chance of seeing the Big Five (lion, leopard, elephant, buffalo, and black rhino) while on a few days safari. The Great Migration is one of the greatest wildlife spectacles on earth, and witnessing it is all about timing. It follows the same route every year, so pick one in the appropriate area of the Serengeti National Park for your month of travel.
The climate in Serengeti is moderate and comfortable year round due to its relatively high elevation ranging from 3,740 to 6,886 feet (1,140 to 2,100m). The evenings can get cool back at the lodge or camp and early morning game drives can be chilly with the windows open on game drives for the first few hours until the sunrises. During the day, it never gets very hot and many animals stay fairly active compared to other wildlife parks in Africa.