Chaparri Ecological Reserve, Peru
Founded in 2001, Chaparrí is Peru's first private nature reserve. The reserve is made up largely of dry forest and protects a number of endangered and endemic species.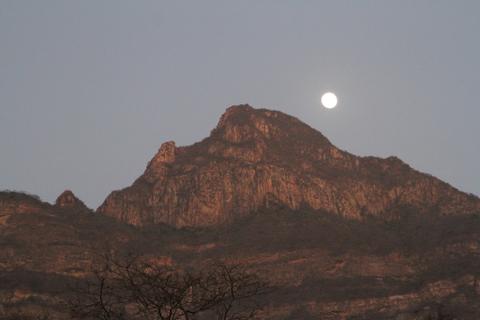 Chaparrí spreads across 84,000 acres (34,000 ha) along Peru's northern coast. The reserve is named for the spectacular Chaparrí Mountain, which dominates the landscape.
The reserve is administered by the local community and funded by the Peruvian photographer Heinz Plenge, environmental organizations, and several Peruvian corporations. The reserve's goal is to preserve and reintroduce endangered species like the spectacled bear, white-winged turkey, and Andean condor, which is the world's largest flying bird.
The reserve is a haven for birders and naturalists. 187 species of birds have been spotted here, a large number of which are only found in Tumbesian dry forest. Species include the White-tailed Jay, Elegant crescentchest, Amazilia hummingbird, Collared Antshrike, Tumbes sparrow, and West Peruvian screech owl. A series of trails allows for easy access to the forested ravines and scrubbier areas of the reserve.
Chaparri Ecological Reserve Things to Do