Huanchaco Beach, Peru
A beautiful and relaxed beach town close to Trujillo and many historical sites, Huanchaco has enough charm to be a destination of its own: with vibrant boulevards, traditional reed fishing boats, and surfing culture, it's the perfect choice for an entertaining day at the beach. Now an International Surfing Reserve, one of only five in the world, Huanchaco is a popular vacation spot where visitors and locals share the water and waves for surfing, swimming or fishing.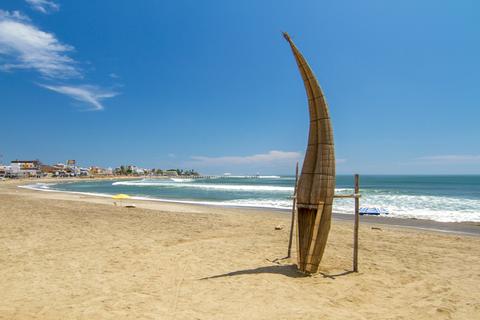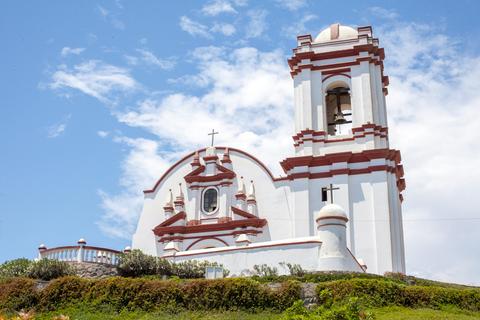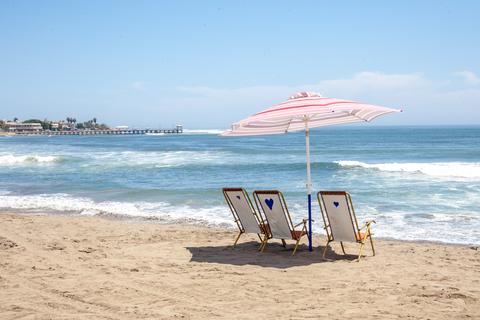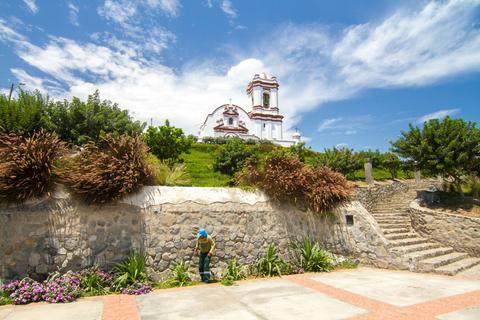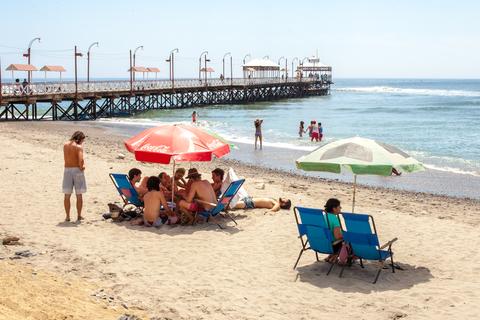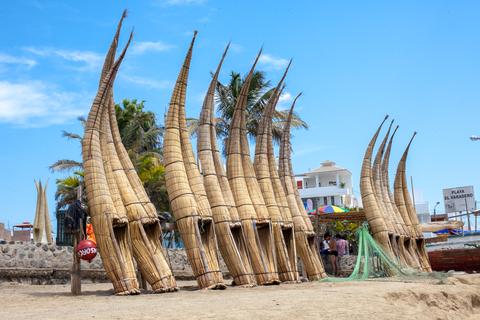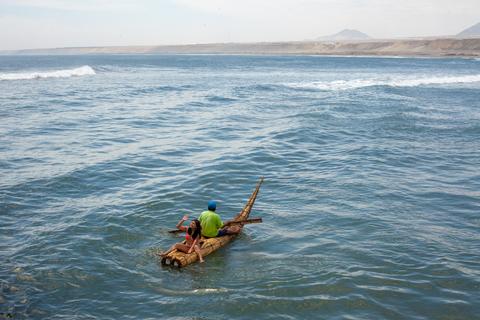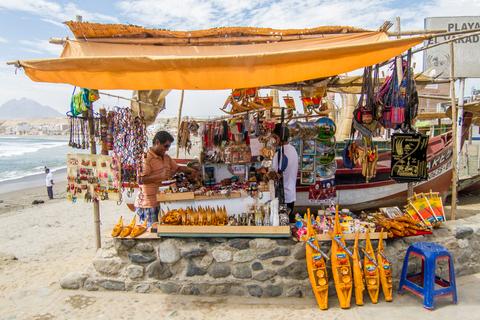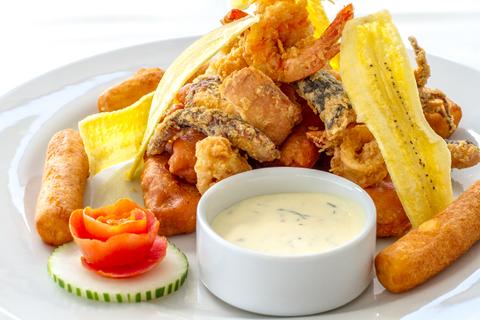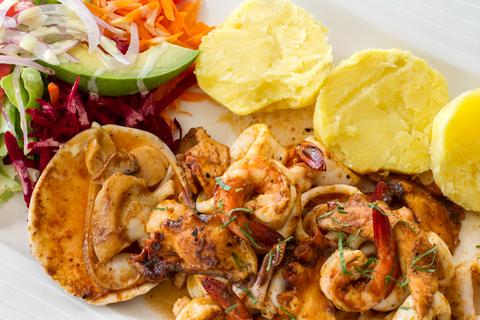 Huanchaco was founded in January 1535 by the Spanish, and became the main port for Trujillo city until 1870. Its original inhabitants were fishermen who entered the waters on their Caballitos de Totora – water crafts made out of reed – that have been used for over 3,000 years. Fishermen still use them to transport their nets and collect fish before "surfing" back to shore using the ocean waves. The willing tourist can pay a small fee to accompany the fishermen on their daily task, a unique adventure for those looking for an insider's perspective.
A beautiful church crowns the village: the Santuario de la Virgen del Socorro, built between 1535 and 1540 and said to be the second-oldest church in Peru, is definitely worth the short stroll up the hill. The view from the church is the whole of Huanchaco Bay, its pier bisecting the sweeping beach.
For those wishing to learn to surf, there are many surf schools providing a friendly service in a sheltered section of smaller waves, and for those who prefer dry land, fishing tackle can be acquired on the pier. The rest of Huanchaco's streets and parks can be explored for a bite to eat.
In fact, after some beach time it's highly recommended to experience one of Huanchaco's many fish restaurants. According to academic researcher Andrés Tinoco Rondan, Huanchaco is the birthplace of the famous dish of ceviche, which is made with fresh fish caught by local fisherman, lemons from the nearby Yunga village, hot chili from the Moche River Valley, and seaweed called "cochayuyo." The ceviche perfectly compliments one of Peru's many national beers.
Huanchaco Beach Things to Do