Mandor Waterfalls, Peru
The Mandor Waterfalls are set just outside the town of Aguas Calientes. A hike to these waterfalls is a great afternoon activity.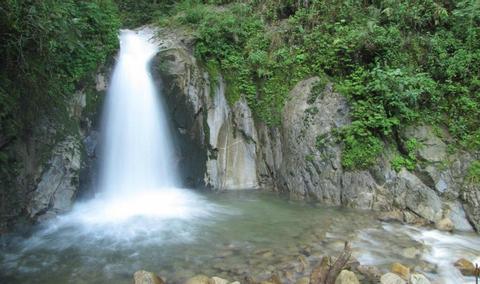 The hike to the Mandor Waterfalls is gentle and pleasant. The landscape is flat and passes through gardens and cloud forests, both of which host an array of plants and flowers. You'll probably see banana trees, coffee plants, butterflies, and hummingbirds during your hike.
At the end of the trail are a few waterfalls, some of which are about 40 feet (12 m) tall. This is a peaceful place to sit and listen to birdsong. If you're feeling up to it, you can also take a swim in one of the pools beneath the falls.
It's about a 45-minute hike to the falls from the entrance. The trail has resting areas where you can stop and take breaks.