Santa Catalina Monastery, Peru
The 435-year-old Santa Catalina Monastery is located in the historic center of Arequipa. Built entirely of white sillar stone, the massive monastery once housed 175 nuns during the 17th and 18th centuries.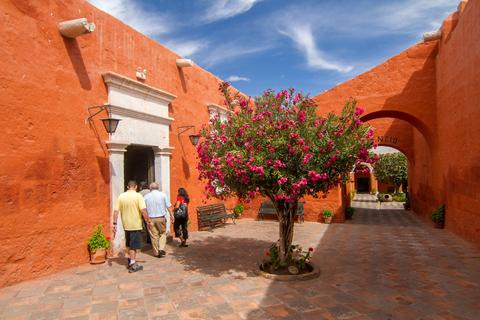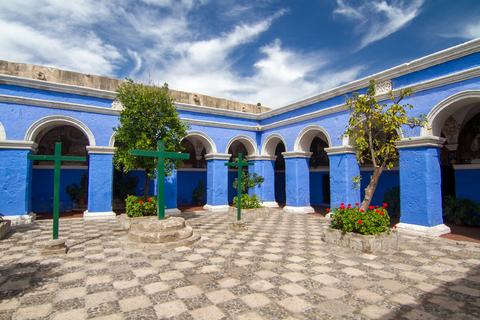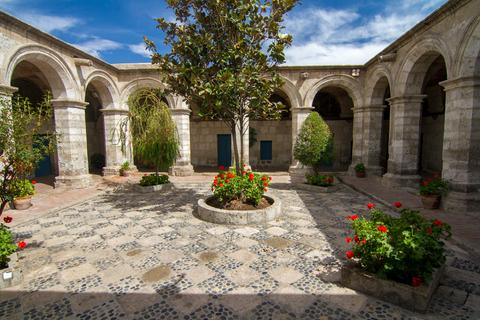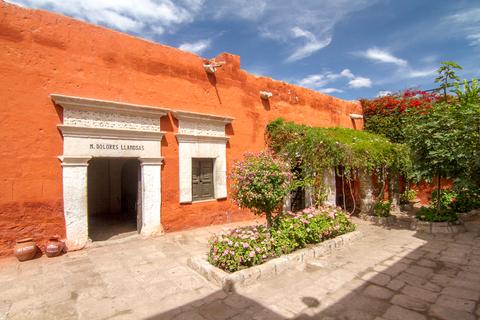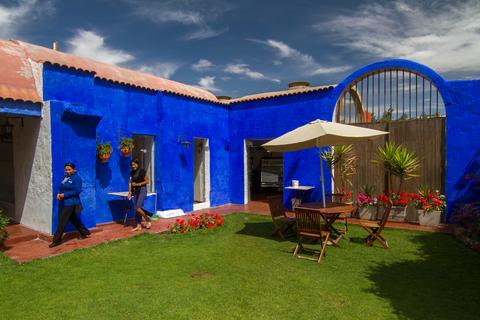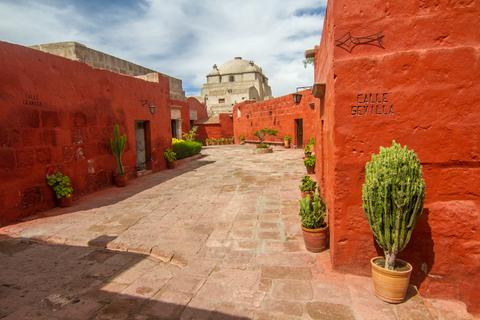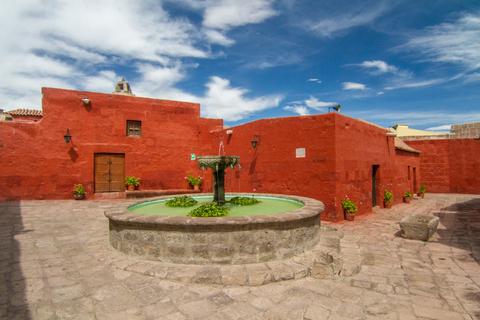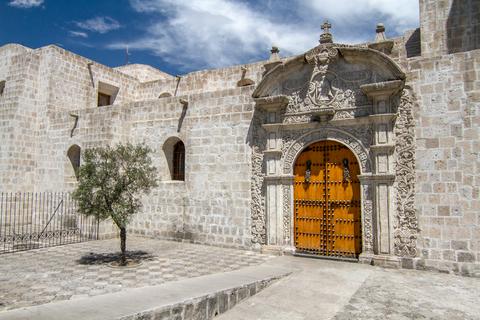 Doña María de Guzmán, a wealthy widow, founded the Santa Catalina Monastery in 1579. The monastery is large and once consisted of a hundred houses, a main square, church, three cloisters, a cemetery, and painting gallery. The monastery held hundreds of nuns—the most notable of these was Sor Ana de Ángeles Monteagudo, who eventually became Mother Prioress of the monastery. Several miracles were attributed to her, and as a result the monastery has attempted to get the Vatican to make her a saint.
A few nuns still live in the monastery today. Until 1985, the nuns were not allowed to leave the monastery and had to speak with their families through screened windows. Nowadays they can leave to run errands or visit friends.
Visitors can tour the monastery – which occupies a whole block of the city – on their own or with a guide. It's fun to stroll around and enjoy the peaceful atmosphere and colonial architecture. You can also take an hour-long tour and learn a little more about the history and culture of Santa Catalina.