High Plains, Peru
The High Plains of Peru include the colorful city of Arequipa, the world's deepest canyon, and the incomparable Lake Titicaca.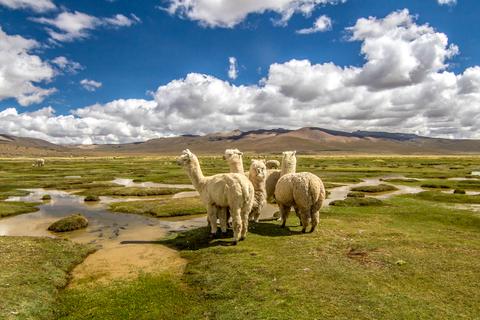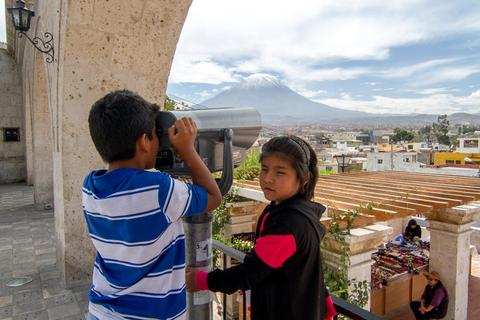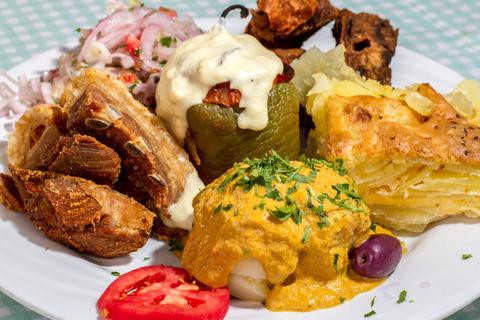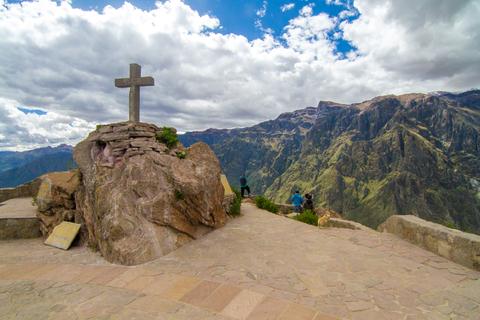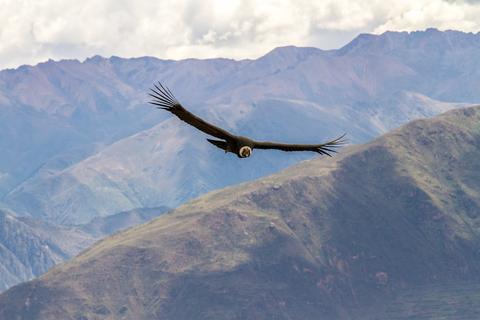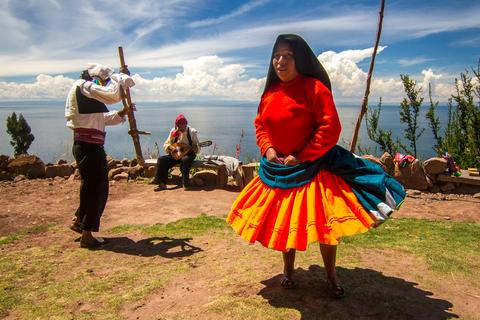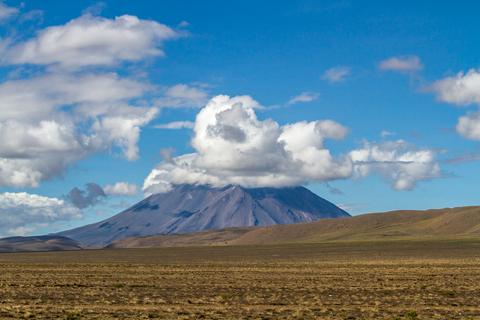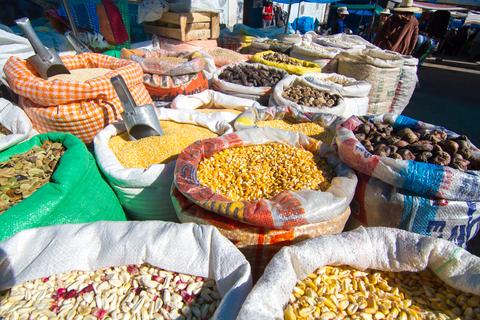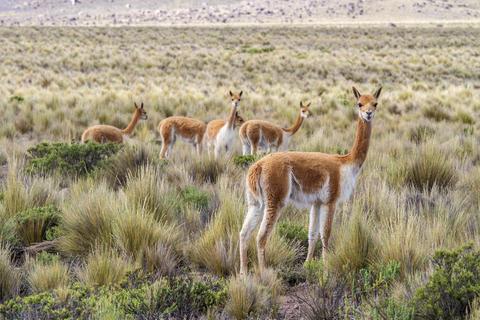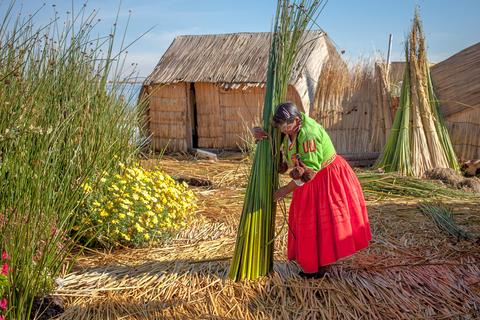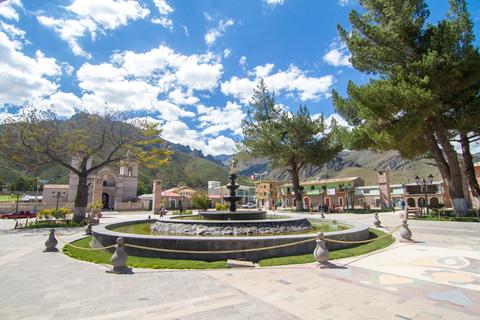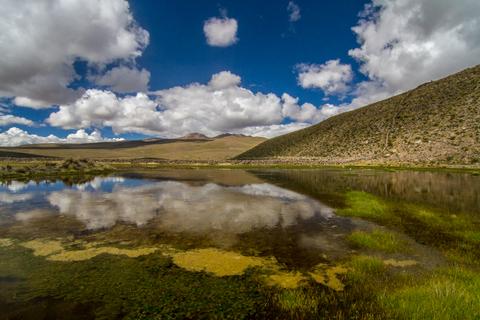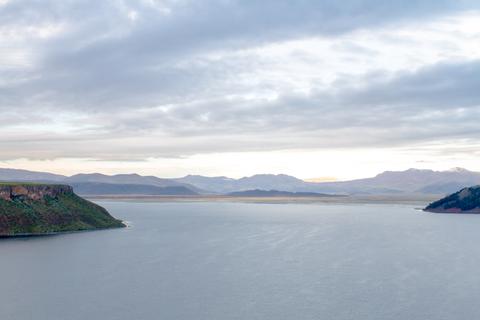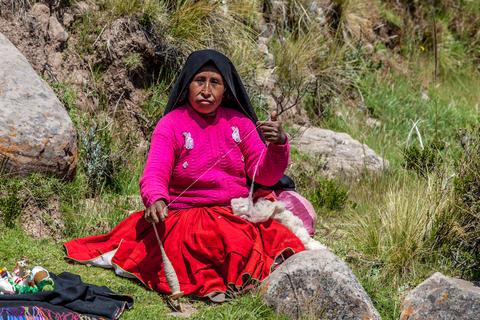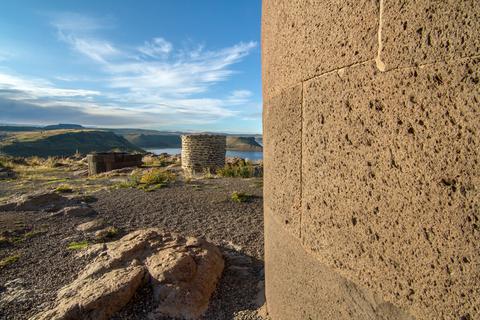 The High Plains are also called the "Altiplano", a high plateau stretching out over the southeastern part of Peru from the world's highest navigable lake, Titicaca all the way to the southwestern corner of Bolivia. It is a series of intermontane basins lying at about 12,000 feet (3,650 m) above sea level; the second largest mountain plateau in the world, after Tibet.
Higher than many peaks in the Rockies, the Altiplano was formed after an earthshaking collision between the Pacific Ocean floor and the South American mainland. The majority of High Plains inhabitants are distributed around Arequipa, Chivay, Puno and the famous Lake Titicaca. Boats bring visitors to Titicaca floating islands of Uros, where the inhabitants still live as they did centuries ago. The islands are made with the totora reeds that grow in the shallows of the lake. The Aymara speaking ladies developed both an efficient and original social system as well as a refined binding technique for the reeds. From Lake Titicaca tourists often travel back to Puno and get on the 10 hour long luxury train ride to Cusco city to watch the High Plain landscape change into the rustic Peruvian Highlands.
The climate is cool and humid with temperatures that vary from -20°C in the night in winter to 24°C on summer days. The seasonal cycle of rainfall is well defined, with the rainy season concentrated between December and March. The rest of the year tends to be very dry, cool, windy but sunny. Snowfall may happen between April and September, especially to the north, but it is not very common (less than five times a year).
The cities of Arequipa, Puno and Chivay are each worthy of a visit. In Arequipa city centre visitors can wander around the immense and colorful Santa Catalina Convent that dates back to 1580. Said to be the most beautiful monastery in the whole of Peru, combined with the city's pleasant climate, picturesque valley setting and fine alpaca textiles and leatherwork crafts, it makes Arequipa a popular stop.
The scenic 3-hour drive from Arequipa to Chivay passes through tundra with herds of vicuna and alpaca grazing by the side of the road. The snowcaps and dormant volcanoes in the distance provide the mandatory photo stops. On the road which leads from Chivay to Puno it is possible to see wildlife such as flamingos and grazing alpacas.
For nature lovers there is Colca Canyon and the "Mirador del Condor" where the impressive Andean Condor can be seen daily flying over one of the deepest canyons in the world set against the breath taking Peruvian High Plains.
Personalized Trips for High Plains, Peru
Where to go in High Plains, Peru