Taypikala Machu Picchu is located in Aguas Calientes, a small town just outside Machu Picchu. It was named Aguas Calientes – "hot waters" in English – after the local hot springs.
Featured in:
Budget, Great for Families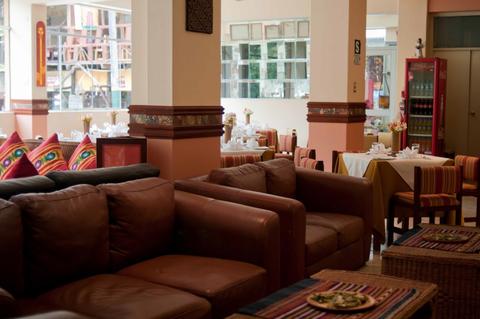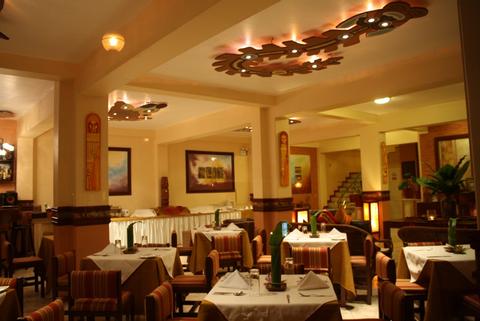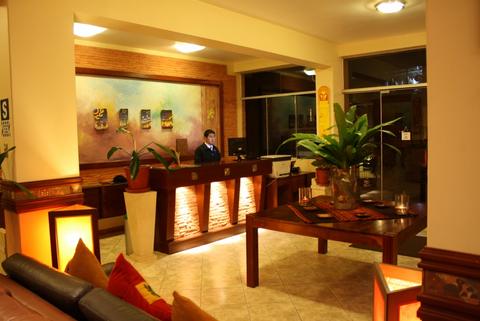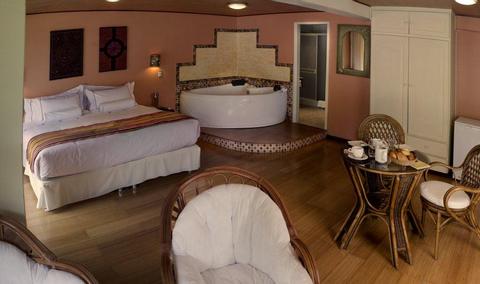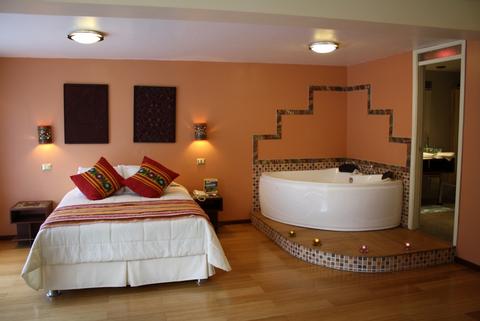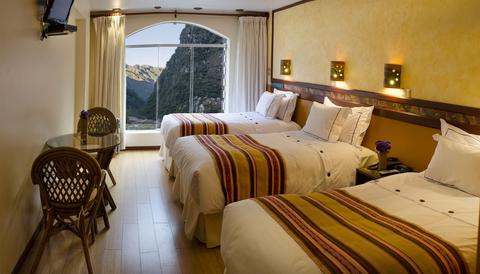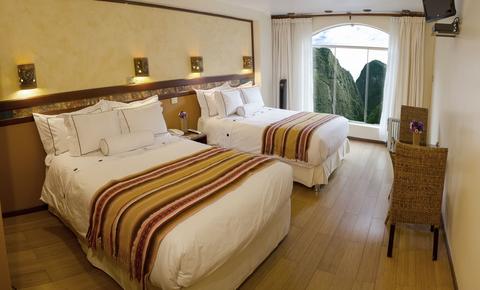 12:00 p.m. check in
10:00 a.m. check out
No children allowed
Restaurant in Hotel
Wireless Internet
Free Breakfast
Attractions & Sites
2 km
Machu Picchu is the largest development the Inca left behind. Little is known about the city, although archeologists and historians have done their best to determine what purpose the different areas of the citadel served. It is generally accepted that much of Machu Picchu's construction had some astrological significance.
The nearby mountains of Huayna Picchu and Putucsi have their own stunning views, and are worthy of a trip all on their own. Hiking up mount Huayna Picchu, you'll get to see Machu Picchu at a distance and enjoy an awesome view of the famous landmark. Tourists love to visit the hot springs after exerting themselves on the surrounding mountains. Mineral-rich waters and the sandy bottoms of the pools have a notoriously restorative effect.
In accommodations at Taypikala, Andean-inspired décor blends into the expansive views of the cloud-draped slopes of the surrounding mountains. Polished wood floors and bamboo furniture give the rooms a warm and easy-going atmosphere. Rooms at Taypikala come with private bathrooms. Suites also come outfitted with a Jacuzzi. High up in the mountains the air can get chilly, so rooms come with personal heaters.
You can get online and update friends and family about your amazing journey from the comfort of your room, using the hotel's courtesy Wi-Fi. Wi-Fi is also accessible in the lounge area. If you have work you need to do, visit the hotel business center for a peaceful environment. After a long day of hiking, don't worry about finding a laundromat. The staff at Taypikala will be happy to take care of your laundry.
Try modern interpretations of Peruvian cuisine at the hotel restaurant. There is a large dining area outside, a beautiful spot especially when lit up at night. Unwind with a cocktail at the bar, or if you're tuckered out from your day in the mountains, order room service. Once your meal arrives, you can dine at the table provided in your room, overlooking the Machu Picchu vista. You'll be inspired to add items to your itinerary once you see this scenic view.
When you leave for your day of trekking through the mountains, store your valuables in the safety box at the hotel desk. For any questions or problems during your stay, you can rely on the hotel's friendly staff.
More Property Amenities
Alarm Clock
Bar
Breakfast Available
Conference Rooms
Heaters
Hot Water
Internet Access
Laundry Service
Mini Bar
Room Service
Safe Deposit Box
Telephone
Accommodations
Suite (without dinner)
Sleeps 2
Hot Water
Jacuzzi
Telephone
Wireless Internet
Living Room
Hot Water
Telephone
Wireless Internet
Feedback from Travelers
A wonderful hotel. Spacious rooms with ventilators for air circulation a and good breakfast. Staff was friendly and enjoyed the stay.
Very nice hotel. Helpful staff. Not fancy but perfect for an overnight stay. Great price and location
Similar Hotels