The Sumaq Hotel is located in Aguas Calientes. From here, travelers will have exclusive access to the incredible site of Machu Picchu.
Featured in:
Great for Families, Best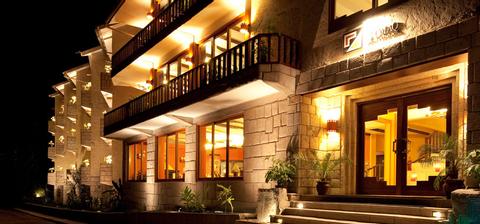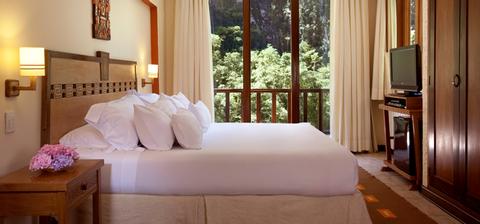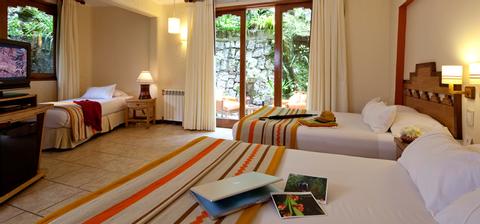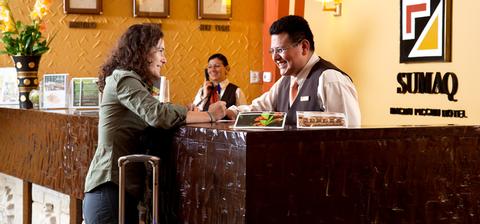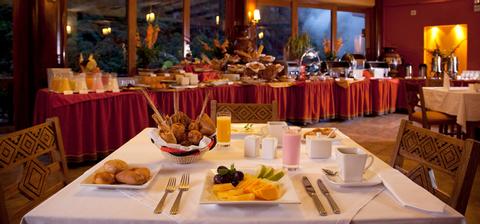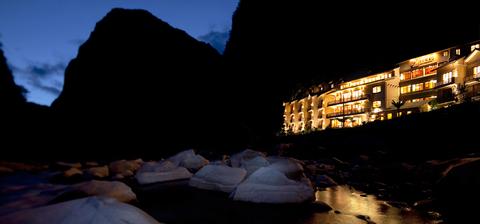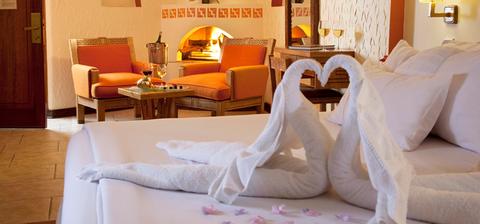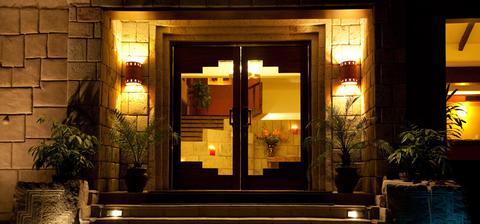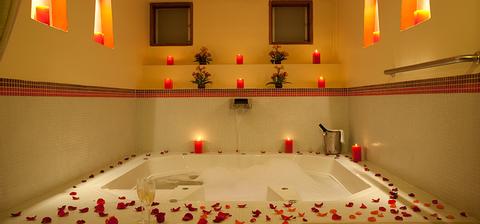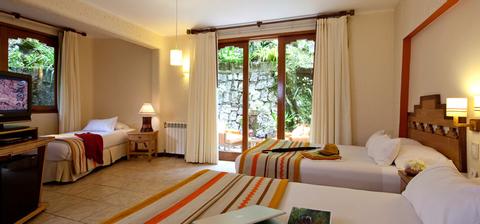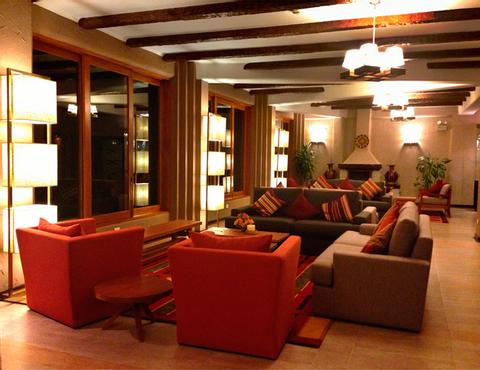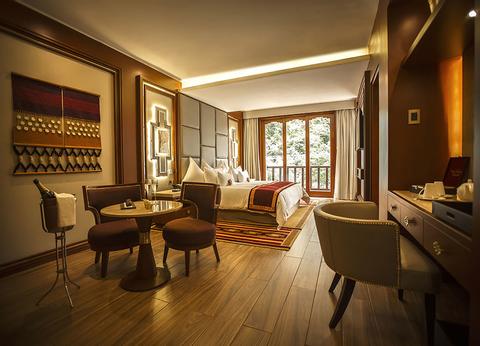 1:00 p.m. check in
10:00 a.m. check out
Restaurant in Hotel
Wireless Internet
Free Breakfast
Attractions & Sites
2 km
Sumaq emerges from the face of a lush mountain, overlooking the Urubamba River, in the small town of Aguas Calientes. Most visitors arrive by train, on their way to explore Machu Picchu, the most famous of all the Inca ruins in Peru. Transportation options are limited in Aguas Calientes, but Sumaq is only a short walk to transportation to Machu Picchu.
Most travelers arrive in Aguas Calientes via train. You can access this small town only by train or by foot. Its name means "hot waters" in English, named for the hot springs that bubble about 10 minutes from city center. They're a great way to unwind after you spend all day hiking in Machu Picchu.
The hotel rooms have lots of open space, with views of the Urubamba River or and the Andes mountains. Make sure to specify if you have a preference for view when you make your reservation. Some rooms can accommodate persons with disabilities. Decorated for comfort, they all have distinct, native flavor in the simple decorations and textile choices.
You can customize your room with the number and size of beds you prefer. Choose from single, double, queen. In the Sumaq suite, you have the option of a king-sized bed. All beds are outfitted with alpaca fiber blankets and cotton sheets. Get ready for an evening out in a private bathroom, equipped with a bathtub and a hair dryer. You'll get a great night's sleep in rooms with soundproof windows and thermal heating, as well as black-out curtains and turndown services.
Relax in your room with the minibar and cable television. Convenient amenities also include phones with direct national and international dialing. All rooms come with electronic safety deposit boxes.In Junior and Sumaq suites, you'll also get to enjoy mp3 radios, a DVD player, and a hydro-massage tub during your downtime. Sumaq has both a spa and restaurant on site.
At the Sumaq restaurant, you'll experience Peruvian cuisine that demonstrates the full range of colonial influences, and remains true to its savory Andean roots.
Staff at Sumaq speak English, and are happy to help with any logistical questions you may have. Sumaq can have your luggage transported from the train station when you arrive. You can also ask about their money exchange, laundry, and mail services.
Machu Picchu is the main attraction that has made Aguas Calientes such a busy spot for travelers. Don't forget about the attractions in Aguas Calientes itself – take an afternoon to visit the Mandor Gardens, or climb the vertical ladders up Putucusi, a nearby mountain with breathtaking views.
More Property Amenities
Air Conditioning
Alarm Clock
Bar
Breakfast Available
Cable TV
Coffee Service
Currency Exchange
Hair Dryer
Heaters
Hot Water
Internet Access
Iron & Ironing board
Jungle View
Laundry Service
Mini Bar
River View
Room Service
Safe Deposit Box
Telephone
Accommodations
Cable TV
Hair Dryer
Hot Water
Jacuzzi
Mini Bar
Mini Refrigerator
Safe Deposit Box
Telephone
DVD Player
Junior Suite- Single
Sleeps 1
Cable TV
Hair Dryer
Hot Water
Mini Bar
Mini Refrigerator
Safe Deposit Box
Telephone
Sumaq Deluxe Room - River View
Sleeps 3
Cable TV
Hair Dryer
Hot Water
Mini Bar
Mini Refrigerator
Safe Deposit Box
Telephone
Sumaq Deluxe Room
Sleeps 4
Cable TV
Hair Dryer
Hot Water
Mini Bar
Mini Refrigerator
Safe Deposit Box
Telephone
Junior Suite- Double
Sleeps 2
Cable TV
Hair Dryer
Hot Water
Mini Bar
Mini Refrigerator
Safe Deposit Box
Telephone
Sumaq Deluxe Familiar
Sleeps 4
Cable TV
Hair Dryer
Hot Water
Mini Bar
Safe Deposit Box
Telephone
Sumaq Deluxe Room only breakfast
Sleeps 2
Cable TV
Hair Dryer
Hot Water
Mini Bar
Safe Deposit Box
Telephone
Wireless Internet
Sumaq Deluxe - Family Room
Sleeps 4
Similar Hotels