At the gorgeous Inkanto Hotel, you'll feel the full weight of the Arequipa's historical cache. From the outside, the hotel's stately architecture belies its cozy interior. Staying at Inkanto, you'll be a short drive from Arequipa's main attractions, and feel right at home thanks to the many services and amenities provided.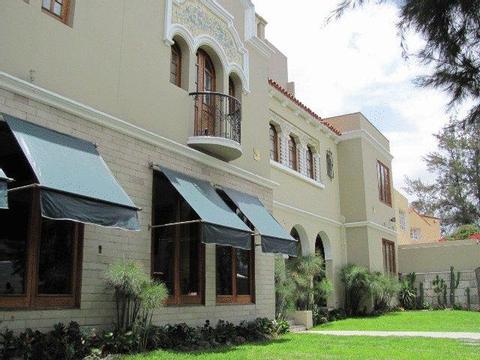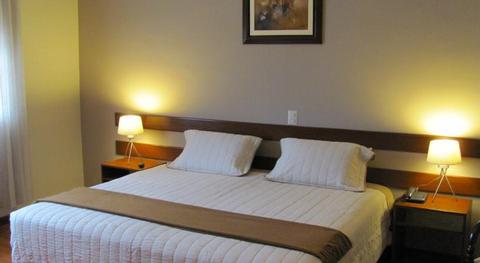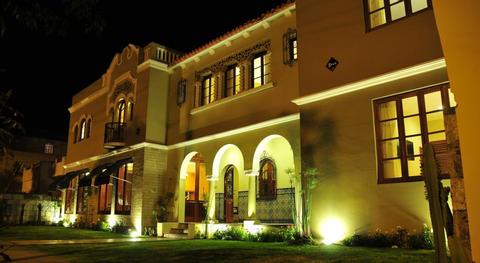 1:00 p.m. check in
10:00 a.m. check out
Restaurant in Hotel
Wireless Internet
Free Breakfast
Attractions & Sites
68 km
Only a 5-minute drive from the Inkanto Hotel you'll find some of Arequipa's most impressive historical buildings, including the Santa Catalina Monastery, and the Arequipa Cathedral. Near the main square, which is called the Plaza de Armas, you'll see hundreds of beautiful colonial homes. If you find yourself wanting more colonial architecture after your exploration of the city, take a day trip to the Arequipa countryside and visit some of the old, rural mansions built by the Spanish.
Just a short walk from the Inkanto Hotel, you can visit the Palacio de Bellas Artes, a huge, domed theater. Check out the calendar of events to see if any upcoming festivals or folk dancing events deserve a spot on your itinerary. Also be sure to put aside an evening to wander around nearby San Francisco Street, find a Peruvian discotheque, and do some dancing.
The restaurant at the Inkanto Hotel serves savory Peruvian dishes, and prides itself on its international options, especially the wood-fire baked pizzas. The hotel invites guests to partake in the free breakfast buffet, which includes both hot and cold breakfast items. Inkanto's coffee shop and bar ensure a variety of options. Eat in the spacious dining room, or take your meal to the sunny terrace.
Rooms at Inkanto Hotel come with their very own safety deposit boxes. Each room also features international phones and cable television. Private bathrooms come equipped with hair dryers. Inkanto has reliable hot water in every guestroom.
Ask a staff member about the laundry services. For clutter-free traveling, the hotel also provides a luggage storage service. In the communal area, you'll have access to a printer, scanner, and computers with Internet access. You can also access the wireless Internet from the comfort of your room, and use the provided desk and chair to create a private work space.
More Property Amenities
Air Conditioning
Alarm Clock
Bar
Breakfast Available
Cable TV
Coffee Service
Heaters
Hot Water
Internet Access
Laundry Service
Mini Bar
Private Parking
Room Service
Safe Deposit Box
Telephone
Accommodations
Cable TV
Hair Dryer
Hot Water
Mini Bar
Mini Refrigerator
Safe Deposit Box
Telephone
Wireless Internet
Similar Hotels