Visitors come to Arequipa to admire the beautiful colonial buildings made from sillar, a pale volcanic stone that was used to make many of the city's historic attractions. San Agustin Posada del Monasterio hotel fits right in, as it was built with sillar in the 18th century. Located near the Santa Catalina Monastery, the San Augustin Posado del Monastario allows you to experience historical Arequipa throughout every moment of your trip.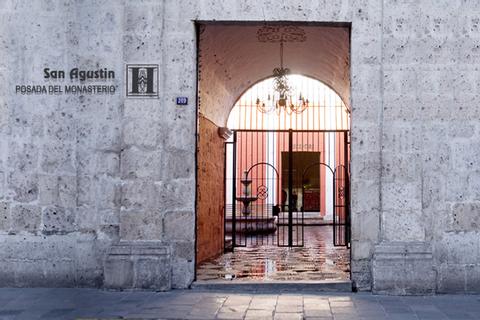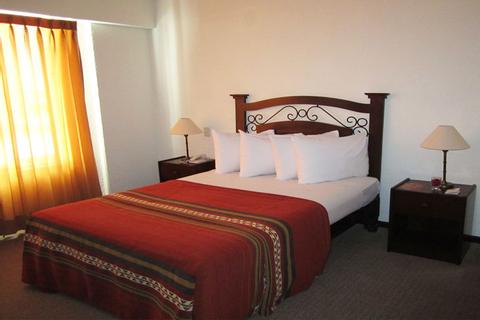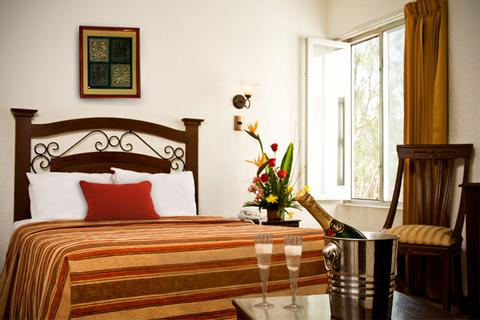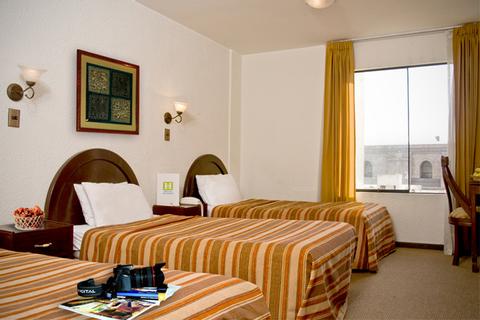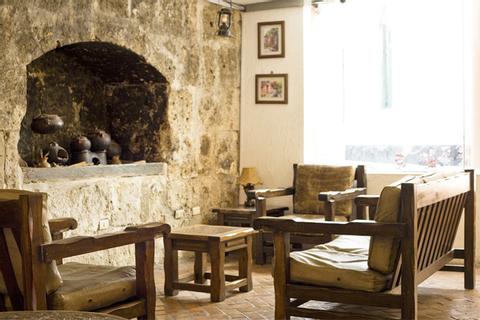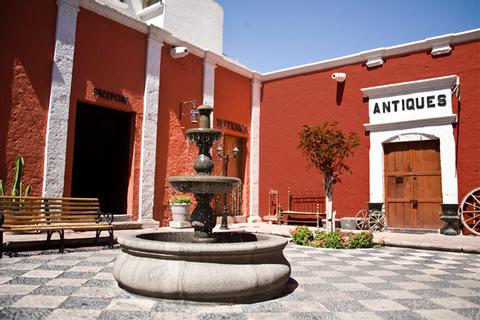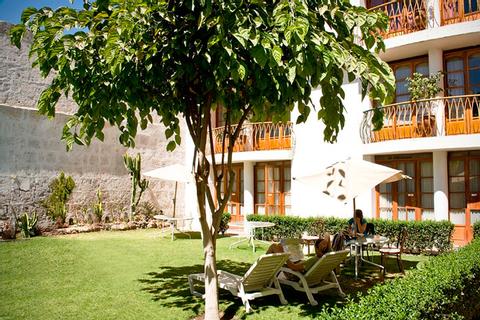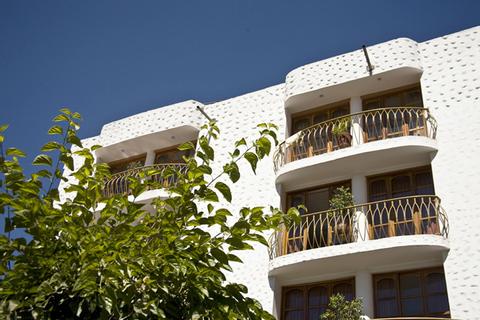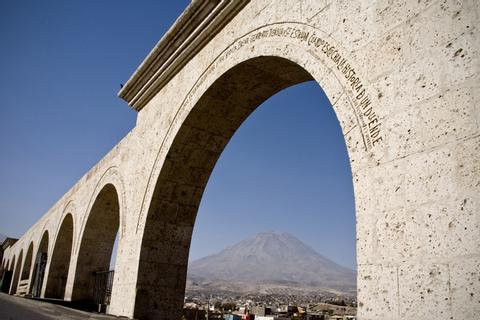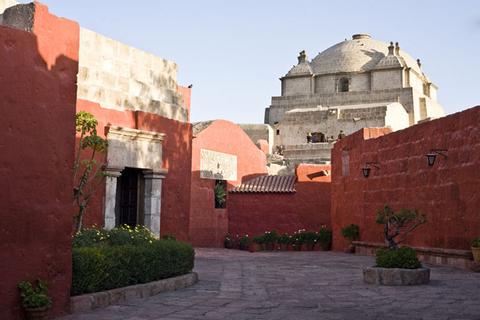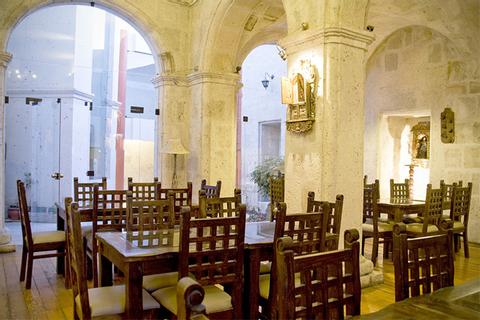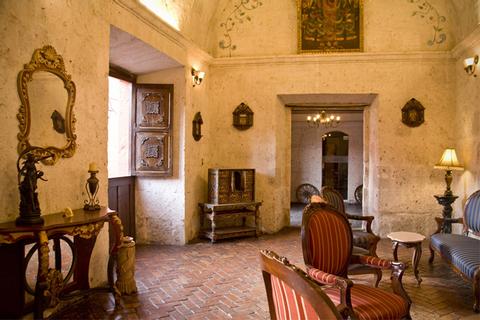 12:00 p.m. check in
9:00 a.m. check out
Restaurant in Hotel
Wireless Internet
Free Breakfast
Attractions & Sites
68 km
Just to the north of San Agustin, you can walk to the Monastery of Santa Catalina, founded in 1580. Stroll through its courtyards and take in some religious art just beyond the monastery's orange-and-blue walls. The courtyards and exterior of the monastery have a palatial, colonial feel, while the interior rooms reflect the humility of the many nuns who devoted their lives to the monastery.
To the south of the hotel, still within walking distance, you can discover more about the ancient peoples of the Arequipa area at the Museo Santuario Andinos. There you'll see the Ice Maiden, the famous mummy found frozen in the Andes. Most places you visit in Arequipa will have an extraordinary view of the Andes that surround the Arequipa valley. These rugged formations make the appearance of this delicately beautiful city all the more remarkable.
When you arrive, a member of the helpful, multilingual staff will present you with a welcome drink. Continue your exploration of Peru's refreshments at the lobby bar, stocked with a variety of pisco, Peru's national liquor. Get up early, stay out late – whatever your schedule, you'll be able to sample the offerings of the hotel's 24-hour restaurant. San Augustin's delicious breakfast buffet is included in your stay.
Your belongings will remain safe in the room while you're out – the hotel provides a luggage storage service, as well as 24-hour security. In your room, secure your valuables in a safety deposit box. San Augustin also has a money-changing service and same-day laundry service.
In your room, you can stay easily connected to the rest of the world with the direct dial international telephone. Rooms at St. Augustin are also equipped with wireless Internet, a private bathroom, refrigerator, and hair dryer. Simple, homey decorating schemes create a welcoming atmosphere.
You will also have wireless Internet access in the lobby and at the business center. The lobby and the courtyard have a rustic vibe, keeping with the hotel's historic roots. The business center is well-equipped for any business you may need to take care of on your travels.
More Property Amenities
Air Conditioning
Bar
Breakfast Available
Cable TV
Coffee Service
Currency Exchange
Hair Dryer
Heaters
Hot Water
Internet Access
Laundry Service
Mini Bar
Mini Refrigerator
Private Parking
Room Service
Safe Deposit Box
Telephone
Accommodations
Cable TV
Hair Dryer
Hot Water
Mini Refrigerator
Safe Deposit Box
Telephone
Wireless Internet
Similar Hotels