Calca, Peru
Located on the northern tip of the Sacred Valley of the Incas, Calca offers pristine hikes and opportunities for mountain biking through an ancient valley. Calca is a great place to get an idea of what indigenous Andean cities would have looked like before the Spanish arrived. There are two main plazas in the center of town, a traditional feature of Inca city planning – cities planned by the Spanish typically have only one plaza.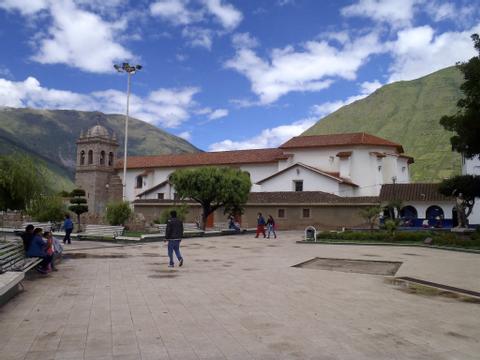 Take your imaginative journey through the ancient Andes a step further at the Huchuy Qosco archaeological site. Just north of Calca, Hucuy Qosco is a Quechua name that means "Little Cusco" in English. Some evidence of the irrigation system and the stone structures the Inca built remains. Farming on the side of a mountain takes some ingenuity – while there aren't many remains of the Inca left, Hucuy Qosco is nevertheless a testament to its industrious, long-gone population.
Calca was the location of an important standoff between the Spanish and the Inca. In the 16th century, the Inca ruler Manco used Calca as his capital, eventually losing both Calca and the Huchuy Qosco settlement to the Spanish. This was just a small part of the larger takeover of nearby Cusco, its enormous buildings stripped of their outer layer of gold.
Besides trekking the gorgeous trails throughout Calca, you can stop by the Machacancha hot springs for an invigorating dip. Visitors have their choice of three large pools. You can change into your swimsuit there – the springs have lockers and changing areas. The water at the springs remains free of debris in a wooden enclosure, with lots of windows for good natural lighting. Locals espouse the curative properties of the water, and soaking in the cloudy mineral water is said to be good for just about anything.