Located in the sunny Ancash region, the ancient Casma valley unravels at the foot of the Andes. At the Las Poncianas Hotel, you won't have far to travel to both Las Haldas and Sechín, two sites that are home to some of the oldest structures in the world.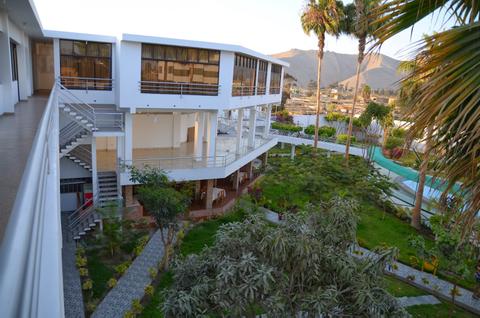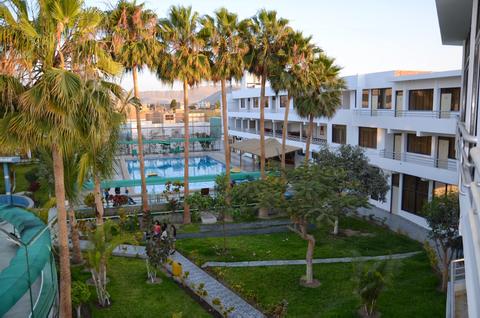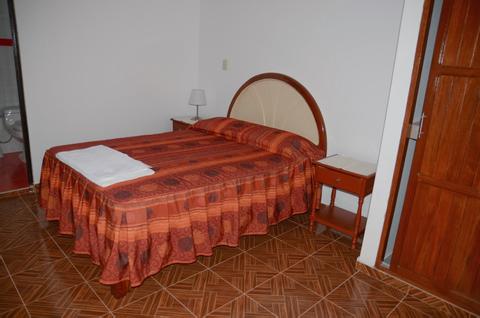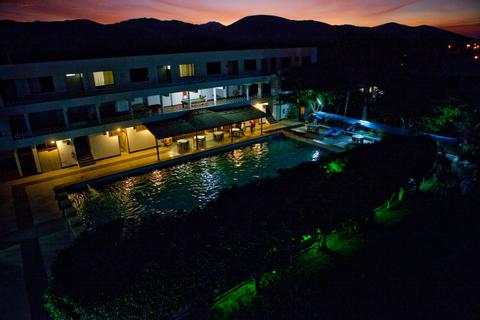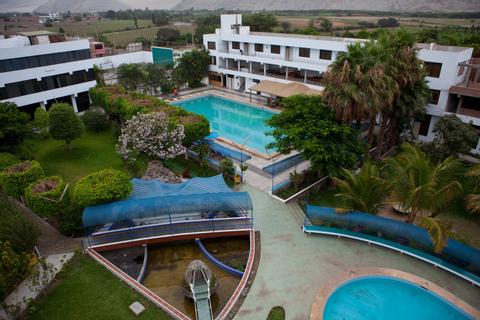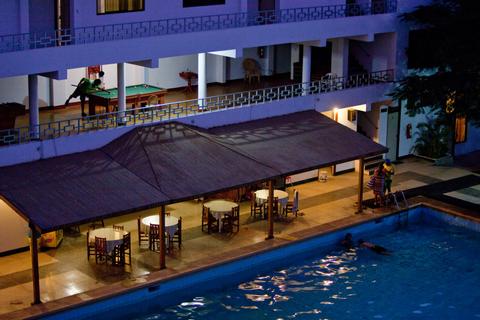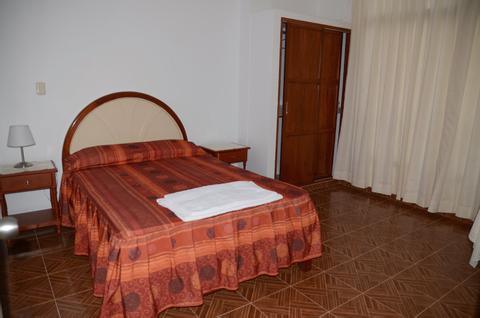 3:00 p.m. check in
12:00 p.m. check out
Free Breakfast
Restaurant in Hotel
Swimming Pool
Wireless Internet
During the Initial Period, Peru's earliest period of human history, the Casma Valley had a number of thriving populations that used advanced building techniques to erect temples that still stand. You'll arrive at Casma driving on the Panamericana Norte highway, through the scenic coastal valley. If you have the slightest interest in archaeology, Casma should appear at the top of your list of must-sees in Peru. The Sechín site is just 11 miles (19 km) north of Las Poncianas Hotel. At Sechín, you'll get to admire an adobe temple built around 1500 BC, one of the oldest known archaeological sites in Peru. Despite its great age, you can still clearly see some of the carvings in the side of the wall. They depict warriors holding severed heads, imagery that later resurfaced in other Peruvian cultures.
Rooms at Las Poncianas Hotel come with all the comforts of home - a cable TV, hot water, refrigerator, and a fan. You can eat at the restaurant or order in room service. Get in a workout at the hotel gym, or steam in the sauna. Guests are welcome to cool off in the Olympic-sized swimming pool. There is also a kid's pool, and children can spend free time on the hotel's playground. Unwind at the end of the day and meet some of the other visitors at the pool tables or the snack bar. Las Poncianas is just a few blocks from the Las Plaza de Armas, the main square in Casma. You'll find a few restaurants on either side of the square.
For more nearby archaeological wonders, visit Las Haldas, a site even older than Sechín that dates back to around 2,000 BC. Drive 25 minutes south from the hotel to see the U-shaped remains of a site devoted to sacred rituals. It sits right on a beach in the Casma Valley, the perfect location for a scenic hike. Besides its archaeological attractions, Casma boasts some spectacular, nearly untouched beaches.
11 miles (18 km) north of the hotel you'll find Playa Tortuga (Turtle beach). The turtles that used to rule these waters have since gone to find more remote bodies of water to avoid the aggressive turtle-hunting of previous decades. Waters here are famed for their warm temperatures, between 68˚ and 86˚ Fahrenheit (20˚ and 30˚ Celsius) in the summer. This is easily one of the best spots for a swim in the Casma Valley.
More Property Amenities
Bar
Breakfast Available
Cable TV
Fan
Hot Water
Internet Access
Kids Pool
Telephone
Accommodations
Single Executive Room
Sleeps 1
Double Standard Room
Sleeps 2
Single Standard Room
Sleeps 1
Double Executive Room
Sleeps 2
Triple Executive Room
Sleeps 3
Presidential Suite
Sleeps 2
Triple Standard Room
Sleeps 3