The Belmond Hotel Monasterio is found in Cusco, Peru. This beautiful and historic hotel is centrally located in Cusco.
Featured in:
Luxury, Honeymoon, City Center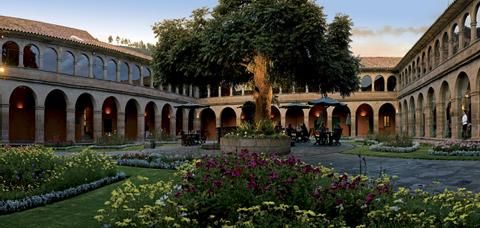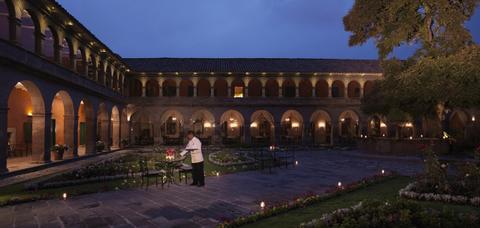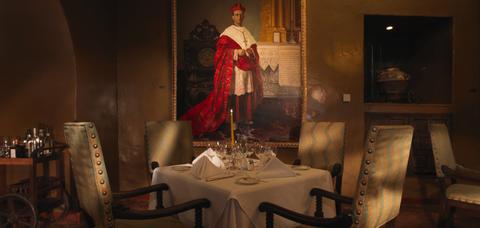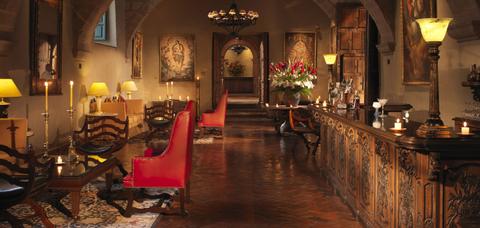 3:00 p.m. check in
12:00 p.m. check out
Restaurant in Hotel
Wireless Internet
Free Breakfast
Attractions & Sites
11 km
27 km
23 km
Cusco is an old and charming city. Lots of history has happened here – including the capture of Inca ruler Atahualpa by the Spanish – and it's easy to see the mixture of Spanish and Incan cultures in both the architecture and overall atmosphere of Cusco. Stroll around the city and visit Coricancha, an Inca sun temple, then head north to the ruins of Sacsayhuamán, an impressive hilltop fortress. A number of activities can also be enjoyed outside Cusco, including hiking, biking, and bird watching.
The Belmond Hotel Monasterio is one of the top hotels in Cusco. This five-star hotel is set within a former monastery that dates back to 1592. The hotel combines old-world charm with luxury hotel services. The Belmond Hotel Monasterio is also a few blocks from the Plazas de Armas in Cusco—from this central location guests will be able to experience the best of Cusco.
The original monastery, Seminario San Antonio Abad, was damaged by an earthquake in 1650 but eventually restored with the addition of a colonial baroque chapel. In 1950 another earthquake rocked the monastery, and the building was condemned and auctioned off by the Peruvian government in 1995. Orient-Express Hotels took over and beautifully restored the stonework, converting the 126 former cells into decadent rooms.
The hotel extends around several gorgeous stone courtyards lined with stone archways. Nicely manicured gardens and huge cedar trees fill in the courtyards, with shaded seating for guests. Colonial paintings line the hallways.
The rooms here are lovely and exude Spanish-colonial charm. They are fitted with rich wood furnishings, antique artwork, and five-star amenities. All rooms feature luxurious marble bathrooms, air conditioning, heating, and a writing desk and chair. Enjoy some diversion with the cable TV and DVD player, or get online using the wireless Internet.
There are also a number of suites that are larger and more luxurious. These span two levels and have a spacious living area; some also have a private balcony. What's more, all accommodations can be pumped with oxygen to help combat the effects of Cusco's high altitude.
The hotel has two restaurants, a deli, and a bar. Guests can enjoy international cuisine made from locally sourced ingredients at the restaurants. Eat indoors in an intimate setting or outside in the cloisters across from the courtyard. The Deli Monasterio is a great place to grab sandwiches, breads, cakes, coffee, and more. And at the Lobby Bar, you can relax in a tranquil atmosphere with a pisco sour. In the late afternoon, sink in front of a fire and enjoy the sounds of Cusco's best jazz musicians.
More Property Amenities
Air Conditioning
Bar
Cable TV
DVD player in Room
Heaters
Hot Water
Internet Access
Telephone
Accommodations
Air Conditioning
Cable TV
Hot Water
Telephone
Wireless Internet
DVD Player
Living Room
Air Conditioning
Cable TV
Hot Water
Telephone
Wireless Internet
DVD Player
Living Room
Air Conditioning
Cable TV
Hot Water
Telephone
Wireless Internet
DVD Player
Air Conditioning
Cable TV
Hot Water
Telephone
Wireless Internet
DVD Player
Similar Hotels