This boutique hotel has preserved the original, colonial architecture of the home. While you're here, you can quickly get to to some of the Cusco's most interesting sites, all while staying in a building that has its own unique place in the city's history.
Featured in:
Honeymoon, Boutique, Best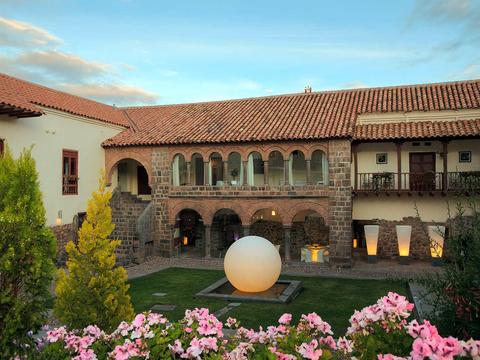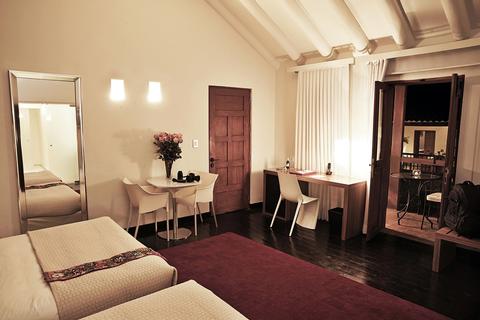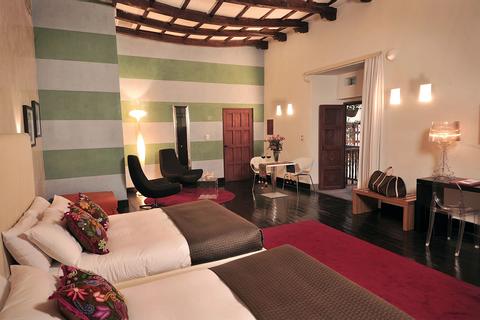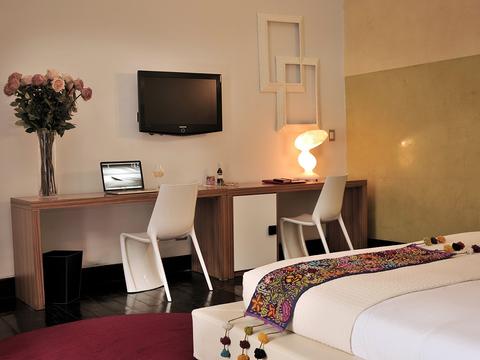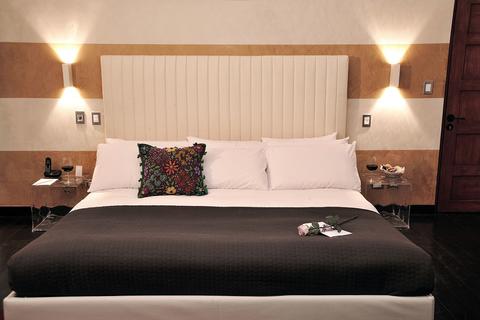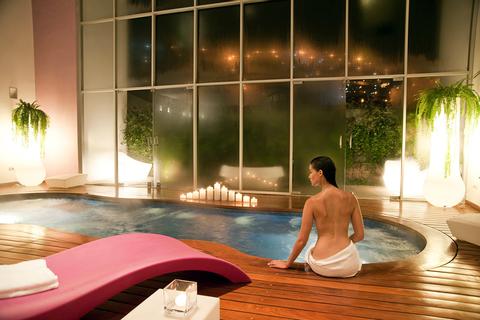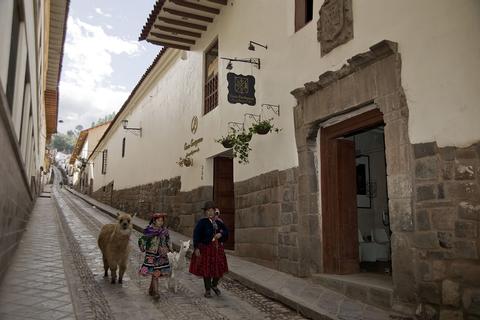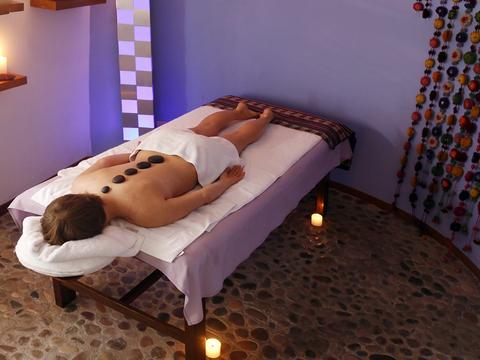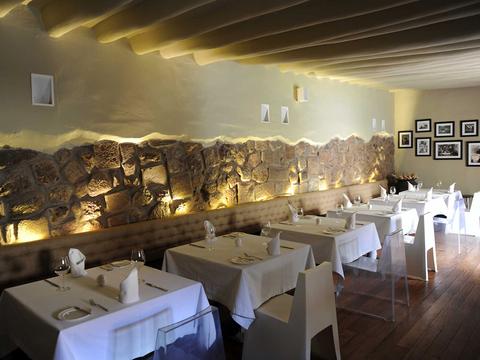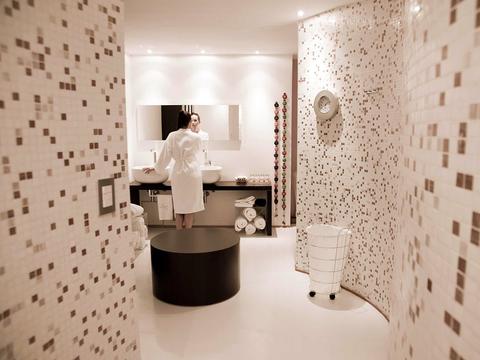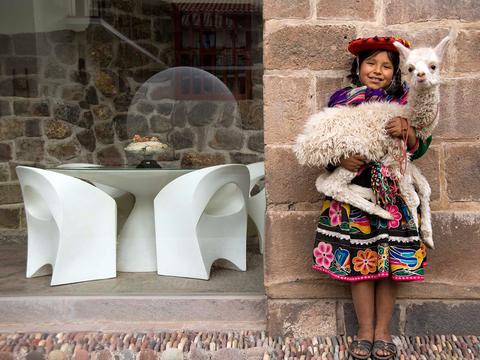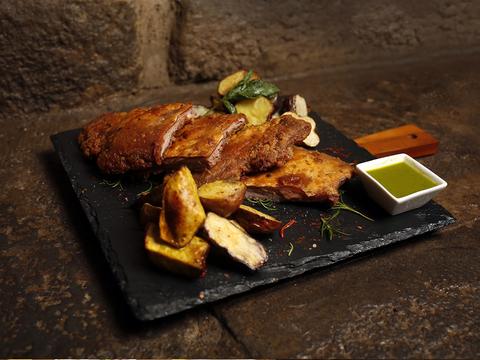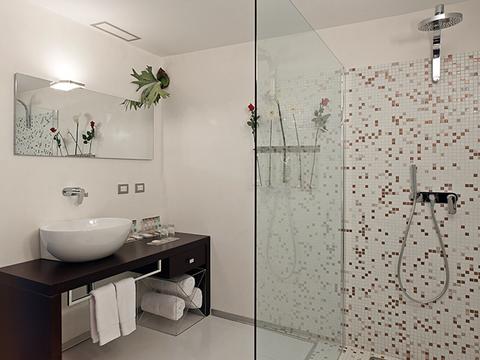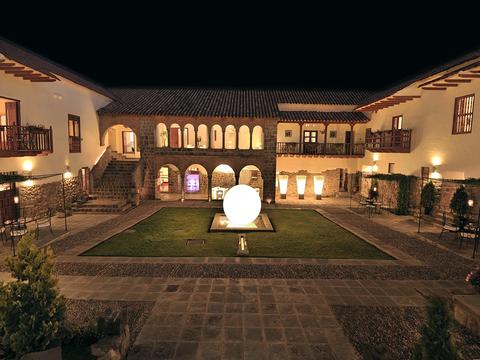 12:00 p.m. check in
10:00 a.m. check out
Free Breakfast
Wireless Internet
Spa Services
Restaurant in Hotel
Attractions & Sites
11 km
27 km
23 km
Casa Cartagena Boutique Hotel and Spa is conveniently located between two of Cusco's biggest historic attractions. Visit the fortress of Sacsayhuamán, which was an Inca fortress and the site of a historic showdown between the Inca and the Spanish. The hotel is located in a quiet corner of the city, and walking distance from a few cafés and restaurants. Guests can walk about 10 minutes south of the hotel to reach the most significant buildings in Cusco's historic area, including Cusco Cathedral and the Santo Domingo Church.
This carefully restored colonial hotel has upscale accommodations and lovely views. Suites at Casa Cartagena come with enriched oxygen, which will help you acclimatize to the change in altitude. Rooms have balconies that overlook the enchanting courtyard. The balcony makes a lovely place to sip a drink from the en-suite minibar.
All of the spaces at Casa Cartagena remains immaculate with twice daily housekeeping service. Talk to the staff about the butler service if you'd like your laundry done, your shoes polished, or your clothes ironed. There are safety deposit boxes in each of the rooms where you can keep your valuables.
From your suite, you can use the Wi-Fi connection and a phone makes direct international phone calls. There is also Internet available in the hotel's communal areas. Visit the business center and use its computers to print or do some online work.
Visit the hotel's spa and experience skin treatments made with traditional ingredients. There is also a steam sauna, and the whole spa is decorated to echo an Inca aesthetic. Male and female guests have access to hydromassage pools on separate floors. Your visit to the spa can include an appointment with the hairdresser. You can also go to the fitness room for a nice workout.
The hotel's restaurant, La Bodega de la Chola, serves traditional Peruvian food. This restaurant has its own interesting history and used to serve famous patrons like Che Guevara. There is also room service that you can order for any meal of the day.
More Property Amenities
Air Conditioning
Balcony
Cable TV
Hair Dryer
Hot Water
Internet Access
Heaters
Mini Bar
Mini Refrigerator
Telephone
Safe Deposit Box
Bar
Room Service
Laundry Service
Conference Rooms
Mini Gym
Accommodations
Air Conditioning
Cable TV
Hair Dryer
Hot Water
Mini Bar
Mini Refrigerator
Safe Deposit Box
Wireless Internet
Living Room
Dining Room
Air Conditioning
Cable TV
Hair Dryer
Hot Water
Mini Bar
Mini Refrigerator
Safe Deposit Box
Telephone
Living Room
Dining Room
Presidential Suite
Sleeps 2
Air Conditioning
Cable TV
Hair Dryer
Hot Water
Mini Bar
Mini Refrigerator
Telephone
Wireless Internet
Living Room
Dining Room
Air Conditioning
Balcony
Cable TV
Hair Dryer
Hot Water
Mini Bar
Mini Refrigerator
Safe Deposit Box
Telephone
Wireless Internet
Similar Hotels