Casa San Blas puts you just a few steps from the 12-angled stone, a famous example of Inca masonwork. You'll see plenty of examples of the blend of Inca and Spanish architecture in the vicinity, and staying in the historic city center makes it way for you to pack your vacation with history and art. The hotel is designed to blend in with the historic look of the neighborhood, and is in one of the first boutique hotels to open in Cusco.
Featured in:
Boutique, Best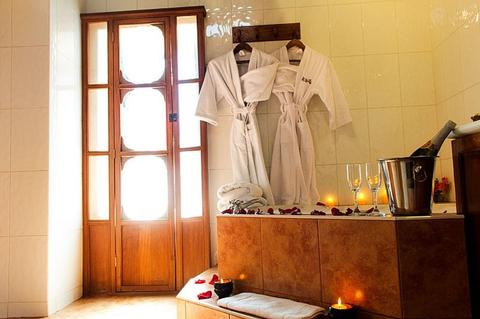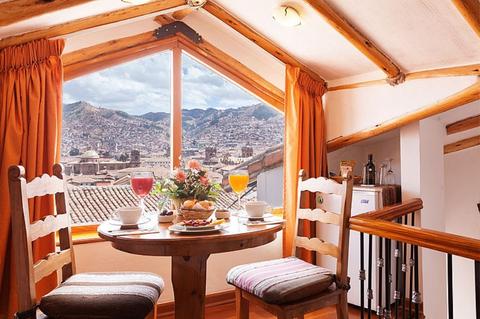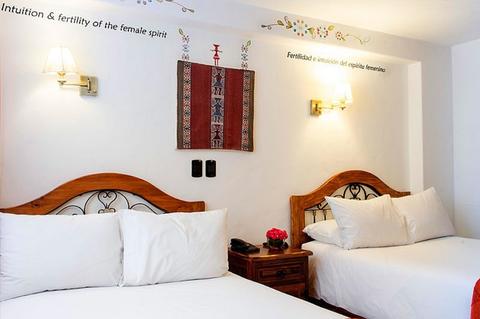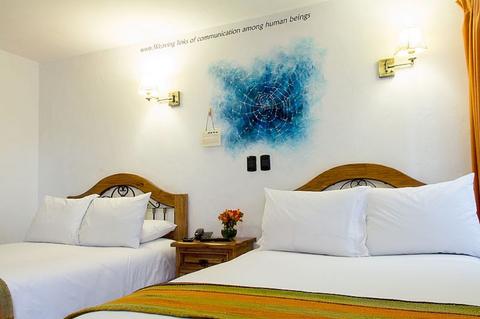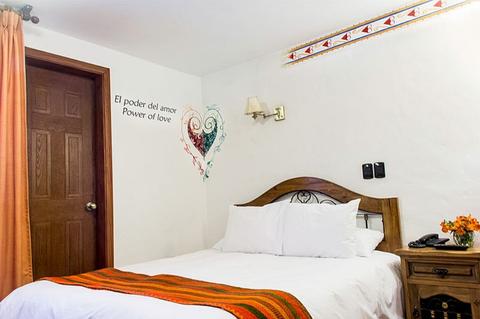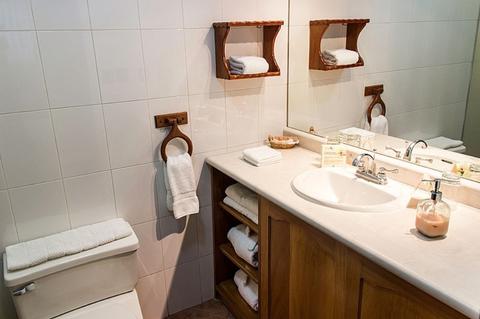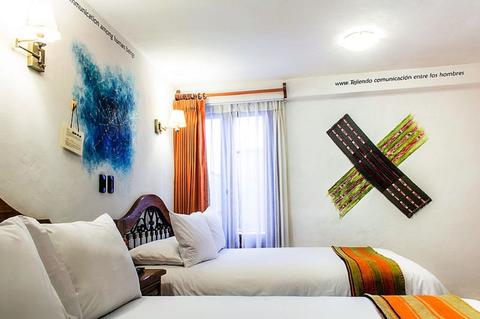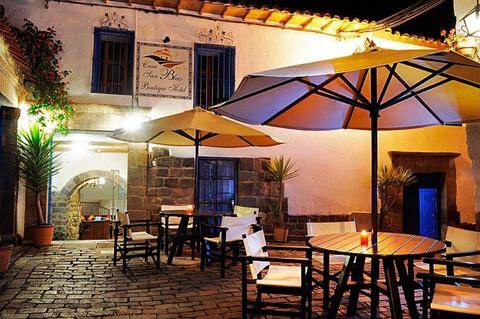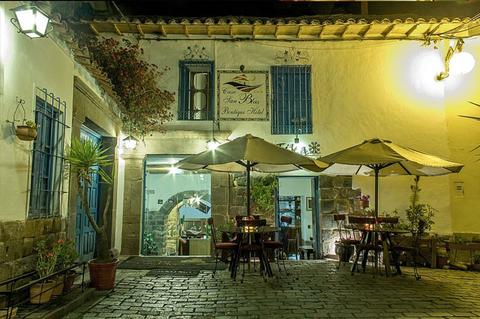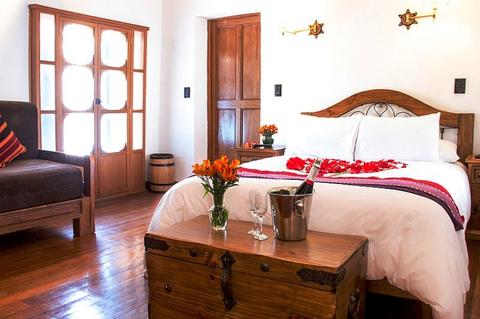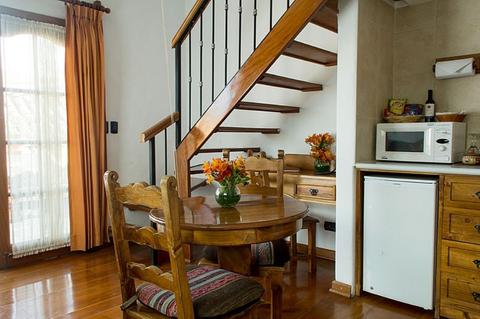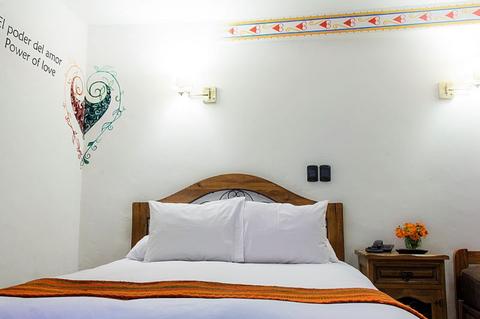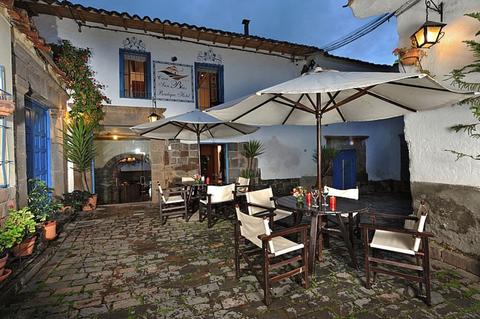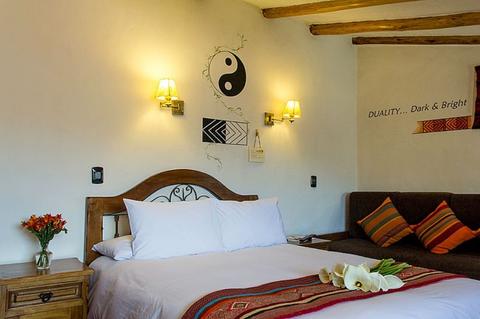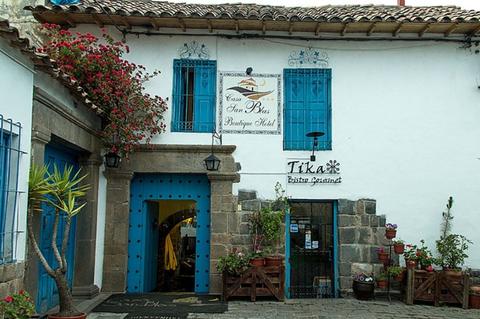 2:00 p.m. check in
10:00 a.m. check out
Free Breakfast
Restaurant in Hotel
– Some rooms feature –
Wireless Internet
Attractions & Sites
11 km
27 km
23 km
Take a walking tour to get more information about the history of the city – you'll see famous sights like the Church of Santo Domigo, which was built from the ruins of an Inca temple. See more of the city's Inca history at sites like Sacsayhuamán, which is a fortress and a cluster of temples. The You can learn about Peruvian cuisine at the city's open-air markets and cozy restaurants. For an even closer look at how they build the Peruvian flavor profile, consider taking a cooking class with a local chef.
There's a fresh breakfast included in your stay – you can try the breakfast buffet or choose to have breakfast in your room. You can order room service or head to the snack bar for a quick bite. During your downtime at the hotel, you can take in a lovely view of the city from the rooftop terrace.
They also provide convenient services like oxygen, for travelers who aren't yet accustomed to the high altitude. The restaurant also provides a range of herbal teas that serve as traditional remedies;. Housekeeping and laundry service keeps your space nice and tidy. And at the end of your stay, you can feel free to use the baggage storage before you move on to your next destination. You can even arrange for a massage.
Rooms come decorated with local textiles, hardwood floors, and handmade furniture. Every room has a safety deposit box, telephones, and cable TV. From your room, you'll have a charming view of church bell-towers. Although this is a historic part of the city, there are modern conveniences like Wi-Fi throughout the hotel and hair dryers in the private bathrooms.
More Property Amenities
Breakfast Available
Cable TV
Heaters
Hot Water
Internet Access
Massage
Telephone
Accommodations
Suites Apartments
Sleeps 3
Cable TV
Hot Water
Telephone
Wireless Internet
Similar Hotels