Moyobamba, Peru
Moyobamba is an off-the-beaten-path jungle destination in northeastern Peru. It's surrounded by cloud forests that harbor an array of plants and animals.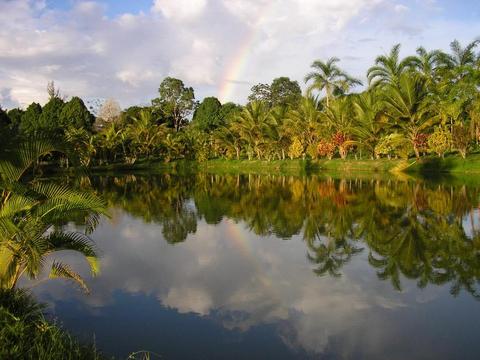 The cloud forests that surround Moyobamba harbor some 2,500 types of orchids, as well as rare mammal species like the yellow-tailed monkey. The slow, muddy Río Mayo snakes alongside parts of the town—certain streets dead-end at the river, where you may see long riverboats navigating the water.
The Inca once occupied Moyobamba, and it was one of the few jungle areas that they lived. In the 15th century, Incan chief Túpac Tupanqui conquered local tribes here, but by 1540 the Spanish showed up and officially established the city of Moyobamba.
The best parts of Moyobamba are actually outside the city—the town doesn't have much to see besides a museum and cathedral. However, there is an annual Orchid Festival during the first week of November, and the end of July sees both the town's birthday and Peru's independence (July 25 and July 28, respectively). These latter holidays usher in a week of partying in Moyobamba.
Hikers will enjoy hiking to the top of Morro de Calzada. This mountain is set some 7.5 miles (12 km) outside Moyobamba. It's about a two-hour walk to the top of the mountain. On the way you pass cloud forests, small waterfalls, and a few caves. You'll enjoy panoramic views from the top.