The Nuevo Cantalloc hotel is designed to look like a charming colonial-era building. Set just a short distance from several famous ancient Nazca and prehistoric sites, this hotel is an oasis in the desert. The Nuevo Cantalloc provides lots of creature comforts to travelers who need to unwind after a long day of trekking through rough terrain while unraveling the mystery of the Nazca people.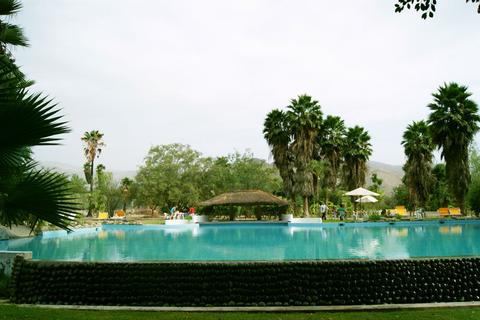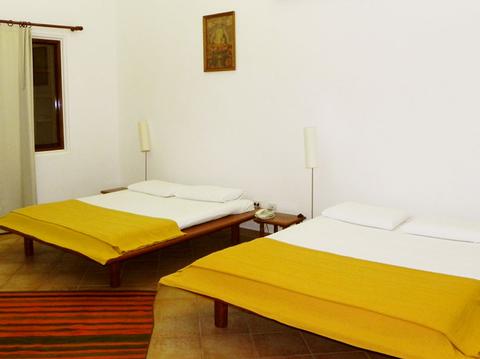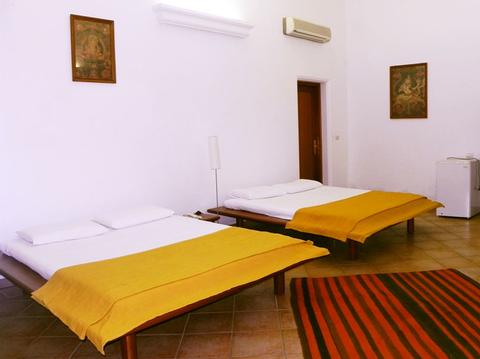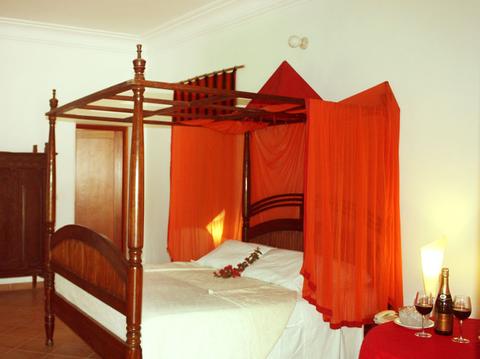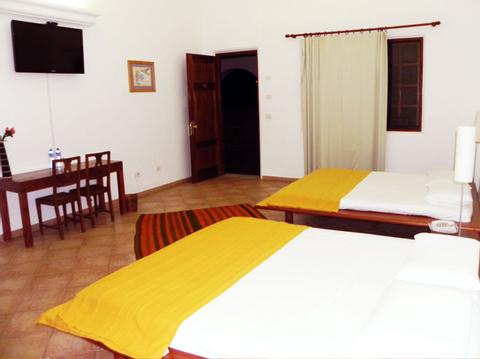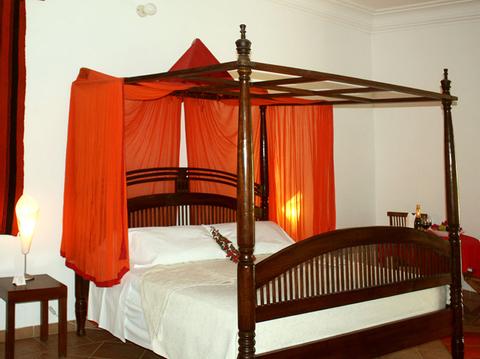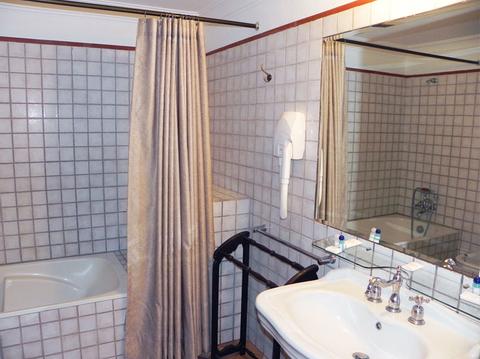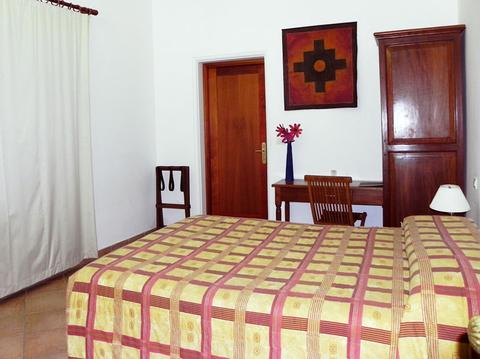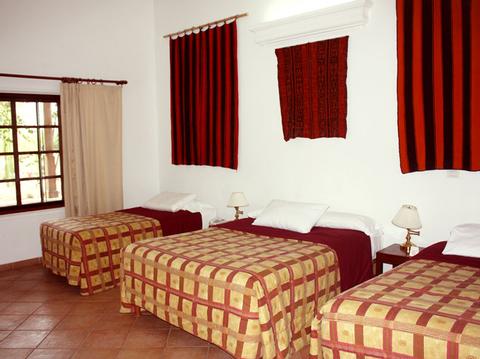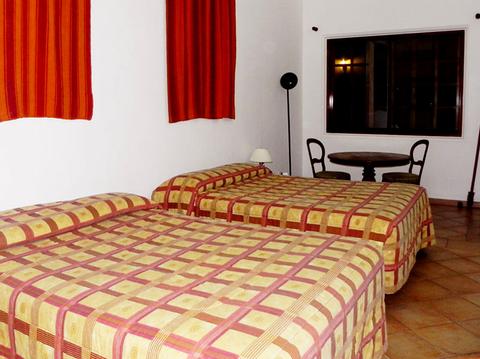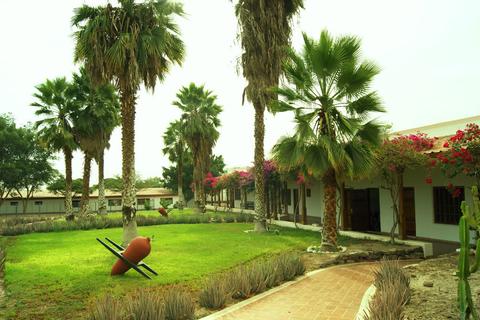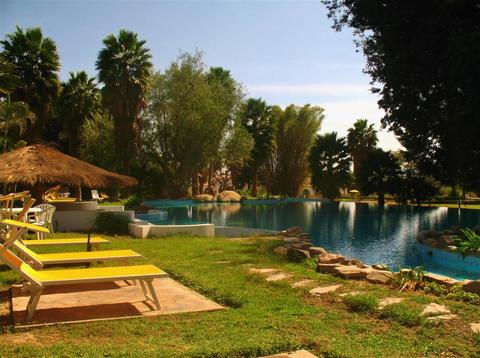 3:00 p.m. check in
12:00 p.m. check out
Restaurant in Hotel
Swimming Pool
Wireless Internet
Free Breakfast
It is popular to see the Nazca Lines, the main attraction to the region, from above. But be sure to also see the geoglyphs up close as well, to get a sense of the tremendous effort that went into their creation. Nazca people dug shallow trenches to reveal a paler shade of rock beneath. To this day, archaeologists have not been able to determine how the Nazca created such complicated images, using nothing but the materials provided by the rugged landscape.
Nuevo Cantalloc hotel takes its name from the nearby Cantalloc aqueducts, an irrigation system built by the Nazca around the 4th century. Local farmers use the aqueducts to this day. Visitors to the site can walk down into the underground aqueducts, descending spiraling steps into the water tunnel. This arid, lowland region is surrounded by mountains, creating awe-inspiring scenery and the perfect spot for a hike.
Rooms at Nuevo Cantalloc have a pristine, modern look. All rooms are spacious and easy on the eyes, with clean lines, saturated colors, and dark wooden furniture. From the comfort of your room, you can order room service, help yourself to the minibar, watch cable TV, or make an international call on the direct dial telephone. Everywhere in the hotel you'll have access to Wi-Fi. Air conditioning in each room ensures a comfortable temperature year round, and each room comes with a private bathroom. When you're ready to leave for the day, your most important belongings can be stored safely in your room's safety deposit box.
Wide open spaces in the lobby and dining room allows light to travel through the hotel. Bright, fresh interiors make for a fluid transition to the tranquil outdoors. Nuevo Cantalloc sits on expansive grounds that are decorated with artfully arranged cacti and succulents. On your exploration, you'll probably run into the alpacas, ostriches and peacocks that call the hotel grounds their home.
You'll also find the hotel's enormous, 88-foot (27-km) swimming pool, which is a great place to relax your muscles after a hot day of hiking. If you feel like you need more exercise, help yourself to the soccer field. Inside the hotel, you'll have access to the bilingual library. Hungry or tired travelers can stop by the restaurant, bar, or coffee shop.
The hotel is a 6 minute drive to the west of the town of Nazca.
More Property Amenities
Air Conditioning
Bar
Breakfast Available
Cable TV
Conference Rooms
Gardens
Hot Water
Internet Access
Laundry Service
Mini Bar
Private Parking
Room Service
Safe Deposit Box
Telephone
Accommodations
Air Conditioning
Cable TV
Hot Water
Mini Refrigerator
Safe Deposit Box
Telephone
Air Conditioning
Cable TV
Hot Water
Mini Refrigerator
Safe Deposit Box
Telephone
Standard Triple Room
Sleeps 3
Air Conditioning
Cable TV
Hot Water
Mini Refrigerator
Safe Deposit Box
Telephone
Standard Double Room
Sleeps 2
Air Conditioning
Cable TV
Hot Water
Mini Refrigerator
Safe Deposit Box
Telephone
Standard Single Room
Sleeps 1
Air Conditioning
Cable TV
Hot Water
Mini Refrigerator
Safe Deposit Box
Telephone