Hotel Los Flamencos is found in Paracas, Peru. This hotel is modern and has comfortably equipped rooms.
Featured in:
Bed and Breakfast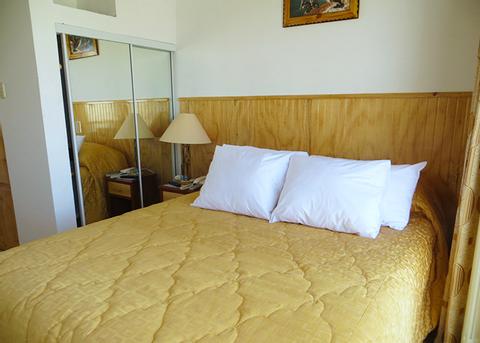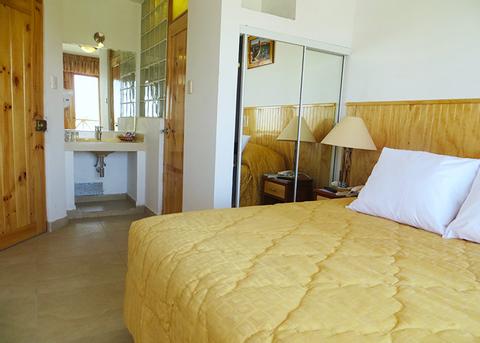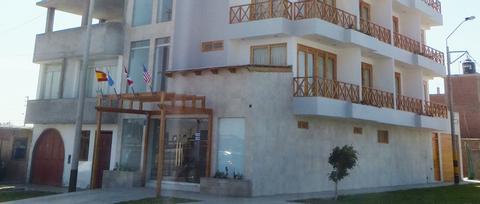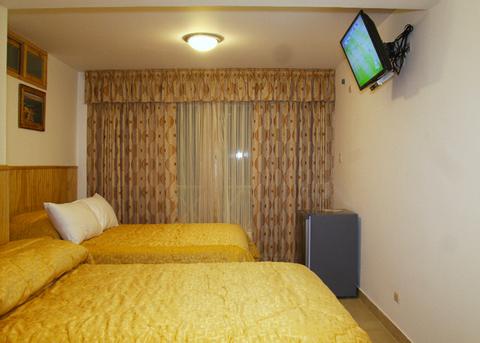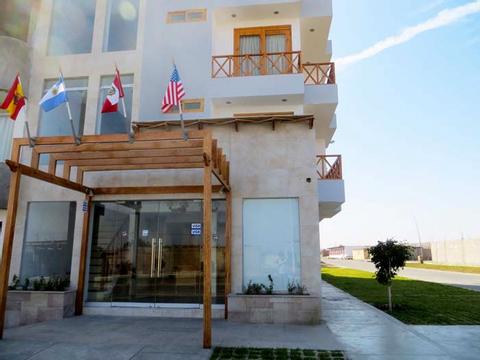 3:00 p.m. check in
12:00 p.m. check out
Free Breakfast
Restaurant in Hotel
Wireless Internet
Attractions & Sites
17 km
127 km
Paracas is located along the southern coast of Peru. This beach town is mellow and offers travelers easy access to the Paracas National Reserve. This reserve boasts huge colonies of sea lions and marine birds, including Humboldt penguins and flamingos. There are also several impressive geological features here, including The Cathedral (a seaside rock arch) and Red Beach. Other fun activities in this area include windsurfing, swimming, and surfing.
Hotel Los Flamencos opened in 2013 and has modern facilities. This mid-range, 4-story hotel aims to provide travelers with a wonderful experience in Paracas.
The 14 rooms at Hotel Los Flamencos are simple yet comfortable. They are decorated in bright colors, and have a light and clean aesthetic. All rooms have a private bathroom with a hot water shower and hair dryer.
During downtime you can watch shows on the cable TV or connect to the Wi-Fi and stay in touch with friends and family back home. Even better, step onto your private terrace and enjoy views of the surrounding area—this is a nice place to spend time in the morning or evening. All rooms also have a safety deposit box where you can store your passport, laptop, and extra money.
After a long day spent exploring the Paracas area, guests can relax with a drink at the hotel bar. The bar has a wide range of beverages, including wine, pisco, cocktails, and beer. The hotel's onsite restaurant, Wayra, provides guests with a convenient place to eat. Food is served from 6 AM till 10 PM; many meals include fresh seafood.
More Property Amenities
Air Conditioning
Bar
Breakfast Available
Cable TV
Hair Dryer
Hot Water
Internet Access
Private Parking
Telephone
Currency Exchange
Accommodations
Double Room w/ 2 Queen Beds
Sleeps 2
Cable TV
Hair Dryer
Hot Water
Mini Refrigerator
Safe Deposit Box
Telephone
Wireless Internet
Double Room w/ 1 Queen Bed
Sleeps 2
Cable TV
Hair Dryer
Hot Water
Mini Refrigerator
Safe Deposit Box
Telephone
Wireless Internet
Cable TV
Hair Dryer
Hot Water
Safe Deposit Box
Telephone
Wireless Internet