Paracas, Peru
The word Paracas means "rain of sand," named after the sandstorms found in this coastal part of Peru. Hidden beneath the sand is a rich history that merits The Paracas National Reserve, a marine wildlife and historical destination.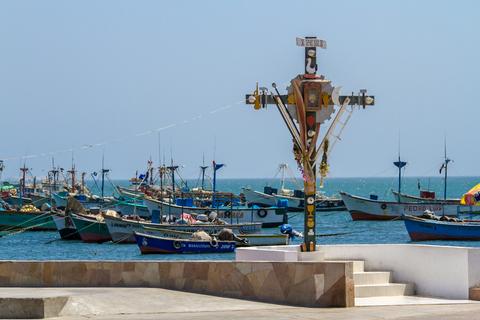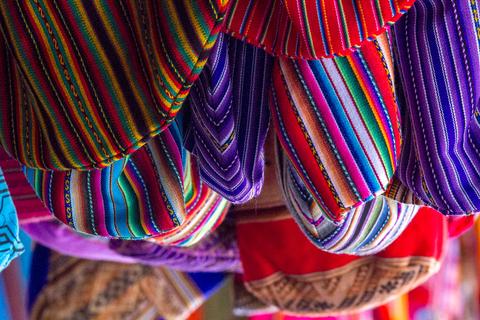 Located just south of Lima on the Pacific coast, the Paracas National Reserve is a perfect example of Pacific subtropical coastal desert where the effects of the well-known Humboldt Current, a cold-water flow from the south, has greatly influenced the area being responsible for the great variety of marine fauna. Paracas boasts a large colony of sea lions and sea birds including Inca Terns, migratory birds, Humboldt penguins and flamingos that feed on the endless supply of fish arriving with the current. They also share their waters with dolphins, turtles, octopus, squids, clams and purple crabs, with even endangered species like condors and the black ostrich calling Paracas their home.
Tourist can explore the park by car or bus tours with many stops along the park's roads; most famous are The Cathedral, the Red Beach and the Interpretation Center Museum at the entrance of the Park. The Cathedral is a famous and much-photographed rock arch, which is found on the postcards and other souvenirs from the area. In 2007 an earthquake destroyed the upper part of the arch but it doesn't take away it's beauty and impressive views. Red Beach unsurprisingly derives its name from the brightly colored sand that contrasts the blue water and yellow rock formations surrounding the bay and is a mandatory photo stop. The constant waves ramming into the cliffs have eroded the rock and sent the tiny pebbles towards the coast creating the Red Beach. The windswept dunes, untouched beaches and cliffs jutting into the sea makes the Paracas National Reserve, a place of harsh beauty.
The reserve protects the marine ecosystem along with nearly 100 archaeological sites of the pre-Incan Paracas culture. In 1925, Peruvian archaeologist Julio C. Tello unearthed the first remains of the Paracas civilization. His findings of bundled mummies, exquisite textiles and ancient skulls gave the world an idea of how this ancient civilization worked. The remains show a simple lifestyle, mainly dedicated to fishing for men and weaving for women. Most of the human remains, commonly referred to as mummy bundles, are bound in a seated position, placed in a flat basket and wrapped in layers of the finely woven and detailed textiles. Interestingly, Paracas textiles are also considered to be some of the finest textile achievements in the world.
Paracas Personalized Trips