Punta Sal, Peru
Punta Sal is a laid-back beach along Peru's North Coast. The beach is lovely and peppered with a few resorts, but not much else.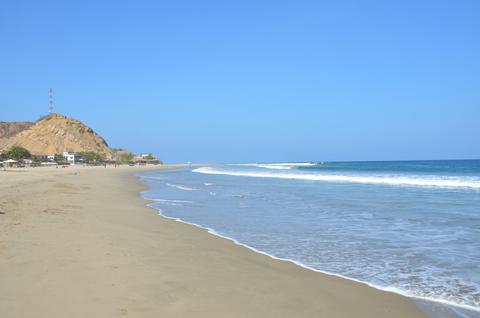 Punta Sal is a long, crescent-shaped beach along the northern coast of Peru. The light sand beach borders a calm section of the Pacific Ocean that's wonderful for swimming. Jet skis and kayaks can be rented from local hotels, and horseback rides can be enjoyed along the coast. Dune buggies are sometimes ridden along the sand as well.
Several hotels line the coast here, offering travelers a comfortable experience in a lesser-visited part of the country. There are few services or restaurants outside of these hotels. Punta Sal is located about 18 miles (29 km) north of Máncora.