The Pumairini Amazon Tropical Lodge sits on 155 acres (63 ha) of greenery, 18 miles (30 km) south of Tarapoto. While here you'll be surrounded by several different types of rainforest, contributing to the overwhelming biodiversity of the area.
Featured in:
Eco Lodges, All Inclusive, Isolated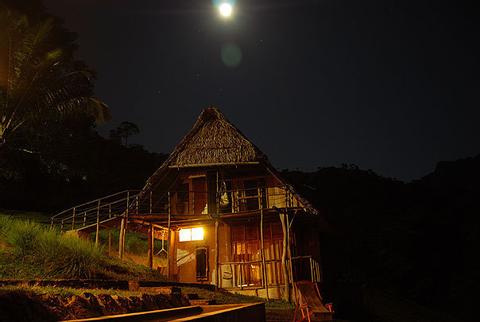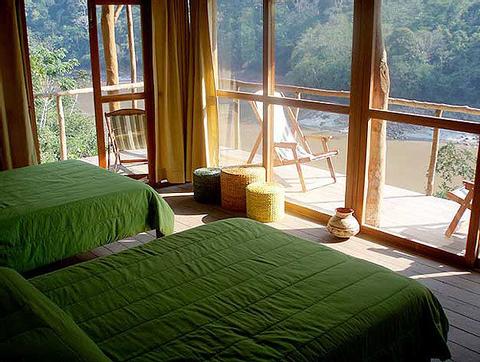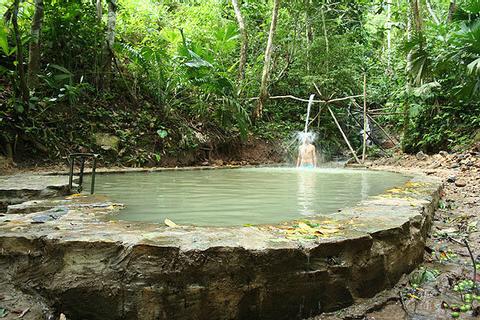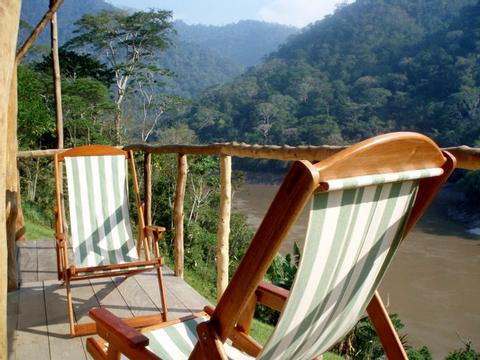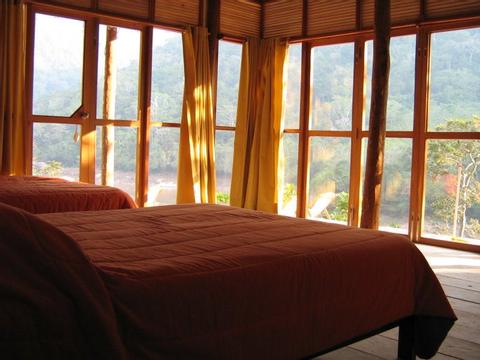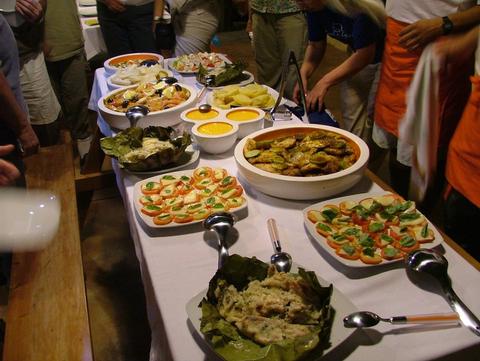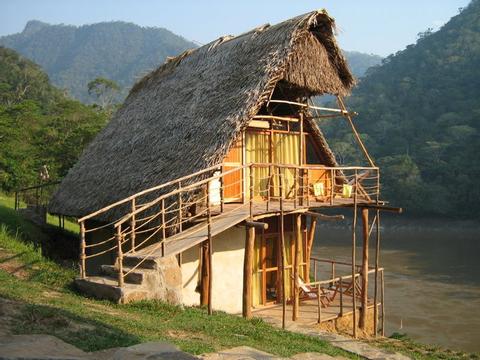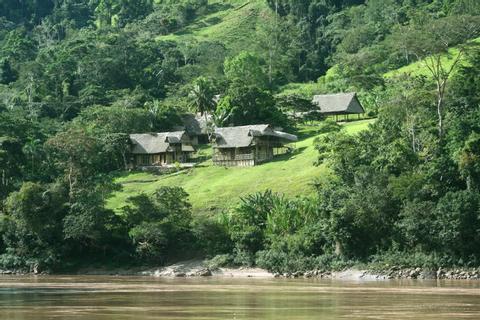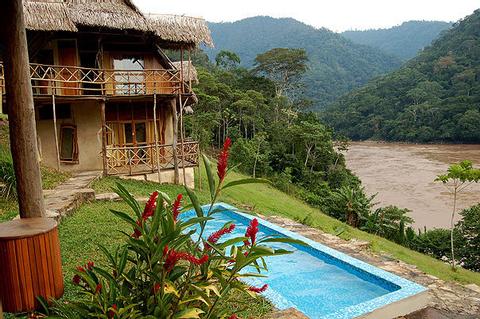 1:00 p.m. check in
12:00 p.m. check out
Free Breakfast
Restaurant in Hotel
Swimming Pool
The balconies of rooms at the Pumarini Amazon Lodge overlook the Huallaga River, one of the many rivers that originates in the Amazon Basin. It cuts a watery path through the Amazon, perfect for touring the terrain by boat. Downriver from the hotel, you'll have the opportunity to hike past the rushing Huallaga Rapids, often too furious for boating or swimming but a good place to explore the jungle. For swimming, visit the nearby Yuracyacu pools, with fresh water and beaches for an afternoon retreat from the hot, humid jungle.
The rooms at Pumarini Amazon Lodge are spacious, clean, and built from environmentally sustainable materials. Wood ceilings and floors make the cabins feel like an extension of the surrounding environment. Green décor blends with the bright green jungle just outside the floor-to-ceiling windows.
From the balcony, take a seat on the patio furniture to listen and look for the area's many species of bird. Visit the lodge's outdoor pool for a swim with a view of the Huallaga River. Ceiling fans and private bathrooms make the rooms a comfortable retreat from the jungle.
Throughout the jungle surrounding the Pumarini Amazon Lodge you can take numerous treks on well-trod pathways. Visit the Área Regional de Conservación Cordillera Escalera for some of the best hiking in the area. These walks will take you past some of the most striking waterfalls in Peru, as well as more colorful plants and animals than you can see anywhere else. This conservation area also has coffee and cocoa plantations, which are available for educational tours.
When you're ready to explore the river, you can take a boat to get an up-close look at the amphibians. Frogs abound in the area, especially in the nearby Huallaga Canyon, another popular destination for hiking. Many of them come in psychedelic shades of yellow, orange, and purple, dotting the rocks and the trees on the banks off the river. In the jungle that surrounds the lodge, you can take hikes past the Pucayaquillo Waterfalls, enormous waterfalls that spill thunderously into swimming holes. Wear a bathing suit so you can get close to these gorgeous cascades.
More Property Amenities
Bar
Breakfast Available
Fan
Gardens
Hammocks
Hot Water
Internet Access
Jungle View
Telephone
River View