Tucán Suites are located at the edge of the Amazon Basin, an area best known for its extreme biodiversity. Just beyond Tarapoto, you will find multiple varieties of Amazon ecosystems. A room at the Tucán Suites is a perfect place to recoup between your voyages into the jungle.
Featured in:
Midrange, Great for Families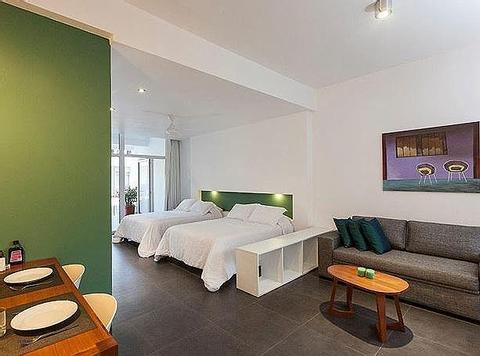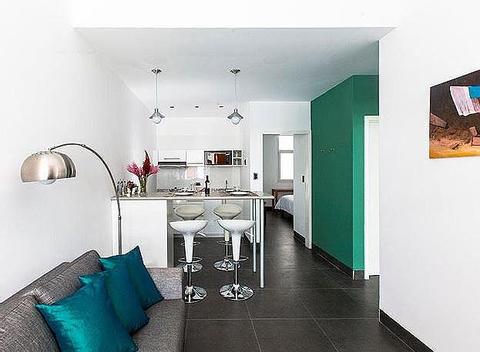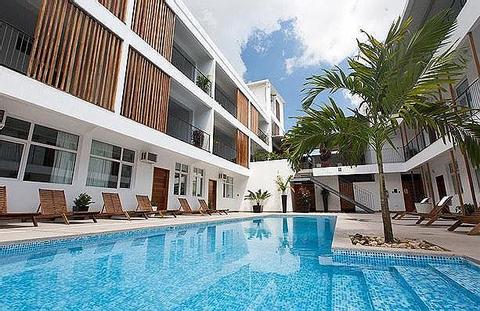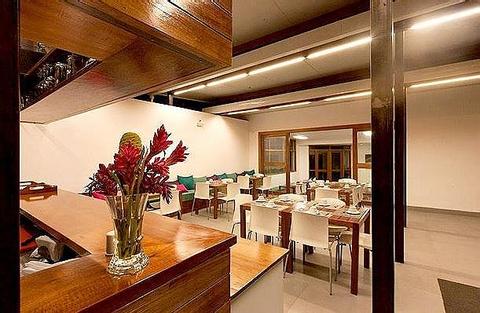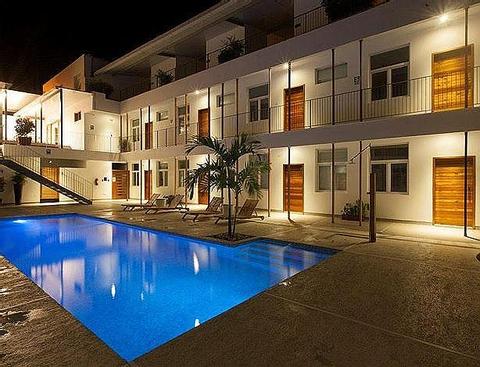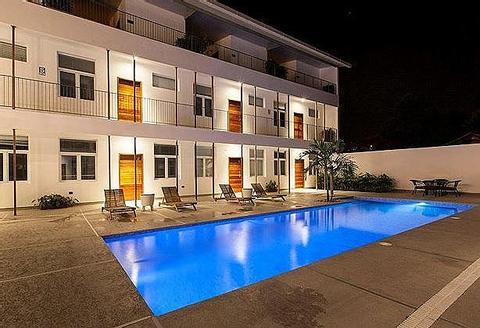 3:00 p.m. check in
12:00 p.m. check out
Restaurant in Hotel
Swimming Pool
Wireless Internet
Free Breakfast
Accommodations at Tucán Suites Aparthotel are just a 5-minute drive the intersection of Lamas and San Pablo de la Cruz. This is a great downtown spot for bars and restaurants. In the Morales neighborhood, an 11-minute drive to the west of the hotel, you'll have your choice of venues for dancing the night away. Tucán Suites are just a 10-minute drive from the edge of the Área Regional de Conservación Cordillera Escalera, which home to misty, subtropical cloud forests.
When you stay at Tucán Suites, you'll have everything you need to make a complete home away from home. Besides bedrooms, your suite is also equipped with a living room and kitchenette. The entire suite is outfitted with insulated glass to make sure the apartment remains a comfortable temperature and none of the noise of the Tarapoto reaches your room. Each room also has its own balcony or porch, which faces the hotel pool. You don't have to rely solely on the kitchenette in your room – Tucán Suites also provides guests with a cozy restaurant and bar.
While you stay at the Tucan Suites, make time for a trip or two to the Área Regional de Conservación Cordillera Escalera. Its many hiking paths will take you past waterfalls, delicate orchids, and tropical birds. Take a hike to Huacamaillo falls, one of the most breathtaking sights in the area. Located in a rock gorge, the path to the waterfall allows you to walk right up to the waterfall and feel the mist from the downpour. This spectacular natural attraction is a 2-hour hike from San Antonio de Cumbaza, 11 miles (18 km) from Tarapoto.
Tarapoto is home to a developing culinary scene. Familiarize yourself with one of the area's most prominent ingredients at the Orquídea Chocolote Factory. Orquídea prides itself in "zero carbon chocolate," made with cocoa harvested using natural techniques. This chocolate is made from mostly organic cocao, combined with other uniquely Peruvian ingredients such as quinoa and amaranth. You can visit Orquídea for a demonstration of the chocolate-making process, and taste some of the best chocolate in the world.
More Property Amenities
Air Conditioning
Bar
Breakfast Available
Cable TV
Fan
Hot Water
Internet Access
Laundry Service
Mini Bar
Telephone