Costa del Sol Trujillo is located in northern Peru, an area that has attracted archaeologists because of its large number of pre-Columbian ruins. This hotel is comfortable and has all the amenities that busy travelers look for, with a spa and a pool to help you recover from the hot desert.
Featured in:
Luxury, Honeymoon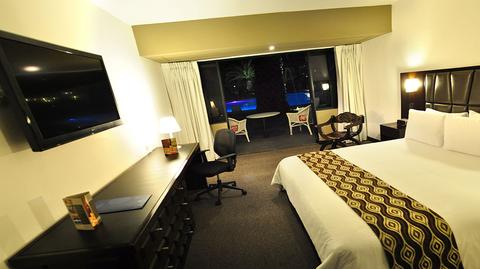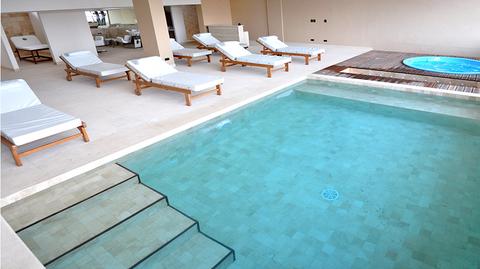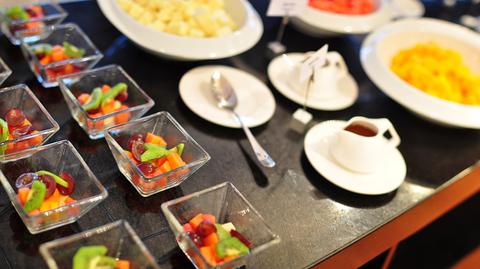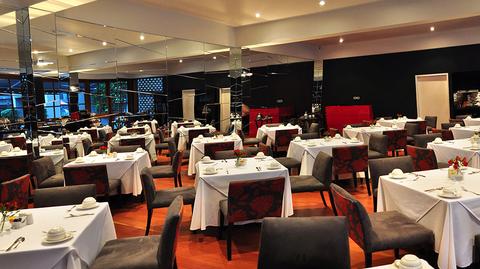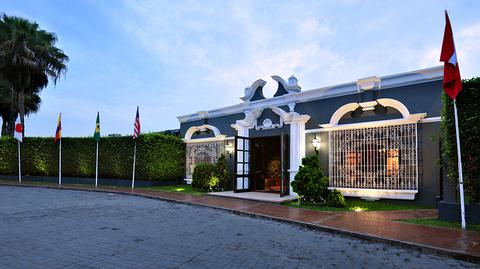 3:00 p.m. check in
12:00 p.m. check out
Free Breakfast
Restaurant in Hotel
Spa Services
Wireless Internet
While you're staying at Costa del Sol in Trujillo, you'll be just a 20-minute drive away from one of the most important sites in the area – the ruins of the ancient city of Chan Chan. This is a city that the Chimú people built out of adobe. On the other side Trujillo, you can see the handiwork of the Moche, who built impressive temples to the sun and the moon. When you're done with archaeology, head to the nearby beach. Just a bit farther up the coast from Trujillo, you'll come to the former fishing village of Huanchaco. Huanchaco is known for the small canoes that fishermen make out of reeds, and for the excellent surf spots you can find along its coast.
The hotel's breakfast buffet offers a good variety of hot and cold breakfast items. You can visit the hotel restaurant for lunch or dinner as well, or walk to one of downtown Trujillo's restaurants. Costa del Sol's bar and lounge has dramatic lighting and leather furniture. They serve pisco, a Peruvian specialty, as well as a good selection of international drinks.
Rooms have large windows and elegant, dark wood furniture. The beds are huge and are outfitted with crisp sheets and comfortable mattresses. The decorative touches are modern and minimal – the focus is definitely on the view out of the window. While you're in your room you can work at the spacious desk, or help yourself to the minibar. Other conveniences include a safety deposit box, which is large enough for your laptop and a few other small valuables.
All of the rooms have private bathrooms. When you're ready to turn in for the evening, unwind by watching the flatscreen cable TV. You can also access the hotel's Wi-Fi from the comfort of your room. If you want to dine by yourself, order from the hotel's 24-hour room service menu.
This hotel has nicely landscaped grounds that serve as a habitat for a few llamas. There is a pristine indoor pool that is surrounded by comfortable lounge furniture. Work out in the hotel's fitness room, and then relax your muscles with a steam in the sauna, or arrange to have a professional massage in the hotel spa.
Costa del Sol has plenty of space for travelers with important agendas. There are auditoriums and meeting rooms that can accommodate large groups, as well as rooms that work well for formal cocktail functions. Ask about the different styles and sizes of event rooms available.
More Property Amenities
Bar
Room Service
Mini Gym
Conference Rooms
Balcony
Cable TV
Hot Water
Internet Access
Mini Bar
Telephone
Accommodations
Balcony
Cable TV
Hot Water
Mini Bar
Telephone
Wireless Internet
Cable TV
Hot Water
Mini Bar
Telephone
Wireless Internet
Cable TV
Hot Water
Mini Bar
Telephone
Wireless Internet
Cable TV
Hot Water
Mini Bar
Telephone
Wireless Internet
Similar Hotels