Costa del Sol sits a few miles inland from Tumbes' west coast. Directly across from a park and just a few blocks from the main square, this hotel's location has an accessible, small-town appeal.
Featured in:
Great for Families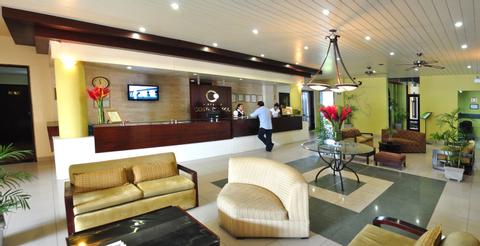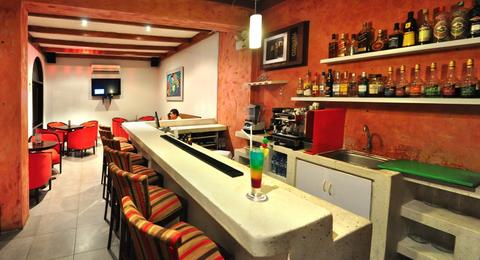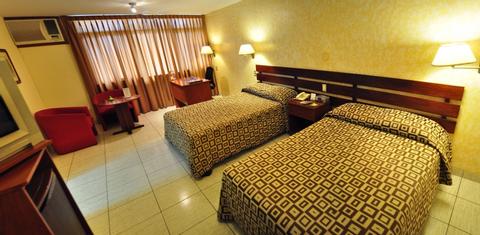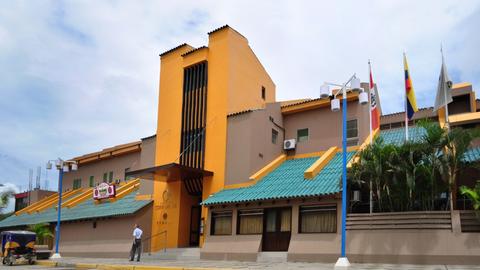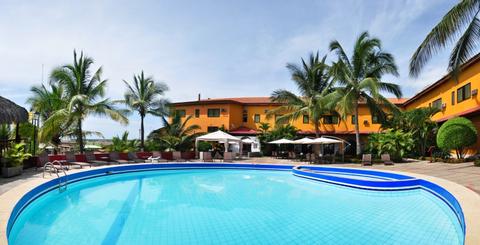 3:00 p.m. check in
12:00 p.m. check out
Swimming Pool
Restaurant in Hotel
Wireless Internet
Tumbes originally served as the home of the Tumpis Indians, natives who managed to outmaneuver the Spanish using their knowledge of the surrounding mangrove swamps. The Tumbes River that runs through the town leads to the coast, traveling past a network of swamps. 30 minutes north of the hotel, you can see the unusual biosphere created by inland bodies of water at the Santuario Nacional Manglares de Tumbes. There you can explore the swamps by canoe, making your way through the tangle of mangrove roots while keeping an eye out for crocodiles and colorful birds. Near the hotel, at the Plaza de Armas, you'll be surrounded by the town's most popular bars and restaurants. While you're at the main square, be sure to stroll by the Catedral de Tumbes, a striking example of 17th-century Baroque architecture.
Rooms at the Costa del Sol are clean and inviting, with soft lighting and tile floors. Each room comes with cable TV and air conditioning. You'll have a private bathroom, outfitted with a hair dryer. Use the room's clock to make sure you get the day started on time. You can access the hotel's Wi-Fi from the comfort of your room, although the hotel also has a comfortable, 24-hour business center.
Costa del Sol provides several spaces for quests to eat, relax, and socialize with other travelers. Help yourself to a breakfast buffet at the hotel restaurant. Restaurant El Manglar serves a variety of Peruvian dishes, and specializes in local seafood. Shrimp is especially popular in this part of Peru. The restaurant has a lovely outdoor patio for dining alfresco.
At the restaurant's Coco Bar, unwind with friends at the nightly karaoke bar. You can sing all of your favorites before heading to bed. For more onsite entertainment, visit the hotel's casino, or hang out in the communal TV room.
You have several options for getting a workout during your stay. Take a leisurely stroll through the hotel's gardens, or get in more strenuous exercise at the hotel gym. For a little refreshment after a hot day, go for a dip in the swimming pool.
More Property Amenities
Bar
Conference Rooms
Gardens
Cable TV
Air Conditioning
Safe Deposit Box
Mini Bar
Hair Dryer
Hot Water
Alarm Clock
Accommodations
Air Conditioning
Alarm Clock
Cable TV
Hair Dryer
Hot Water
Mini Bar
Mini Refrigerator
Safe Deposit Box
Wireless Internet
Air Conditioning
Alarm Clock
Cable TV
Hair Dryer
Hot Water
Mini Bar
Mini Refrigerator
Safe Deposit Box
Wireless Internet
Air Conditioning
Alarm Clock
Cable TV
Hair Dryer
Hot Water
Mini Bar
Mini Refrigerator
Safe Deposit Box
Wireless Internet
Similar Hotels