Huaca Rajada - Lord of Sipan Tomb, Peru
The outward appearance of Huaca Rajada is deceptive: these mud mountains (really adobe pyramids) may be less than striking at first glance, but are home to one of the most valuable tombs in Peru's history. It's recommended that those exploring this famous catacomb continue with a stop at the Tumbas Reales de Sipán museum in Chiclayo, for a comprehensive overview of this amazing find in the Lambayeque Valley.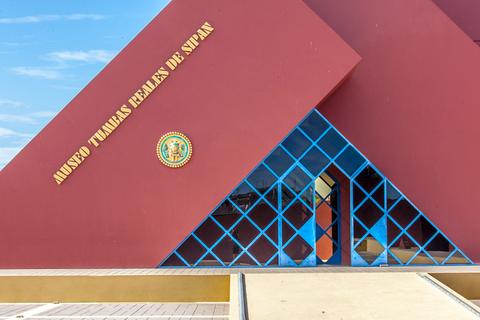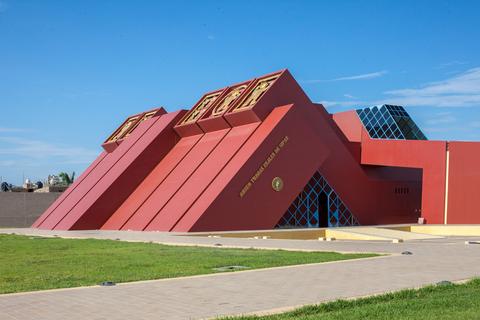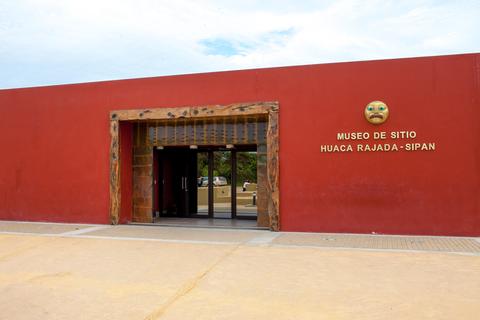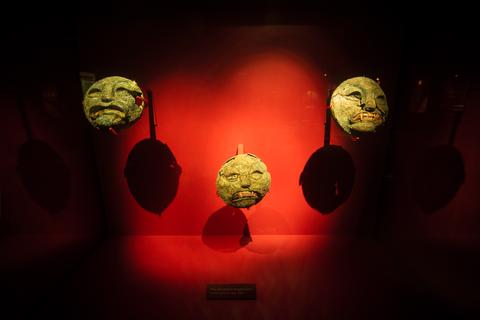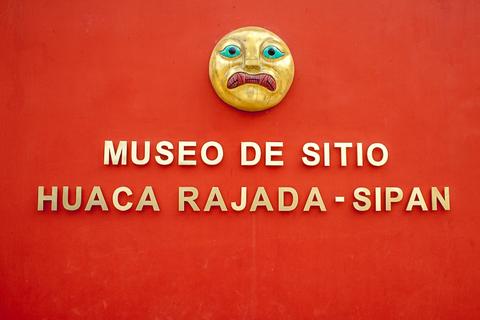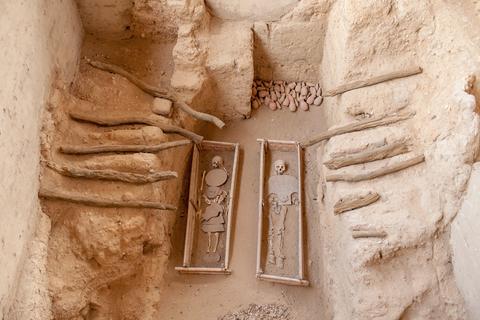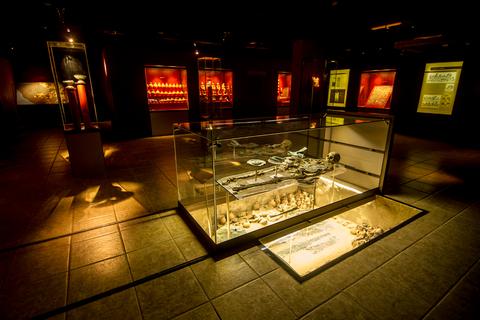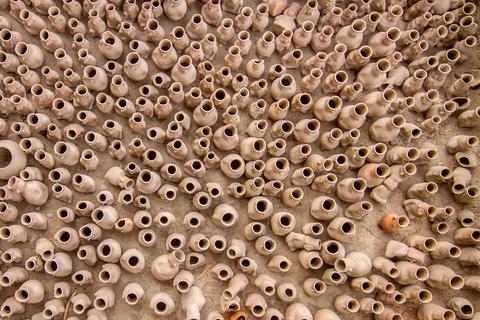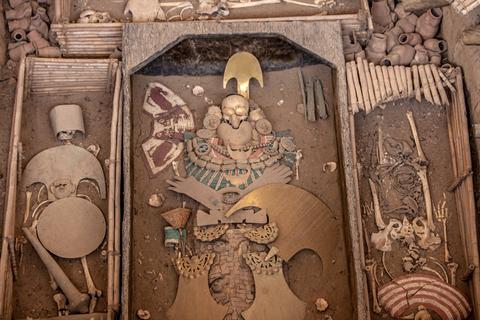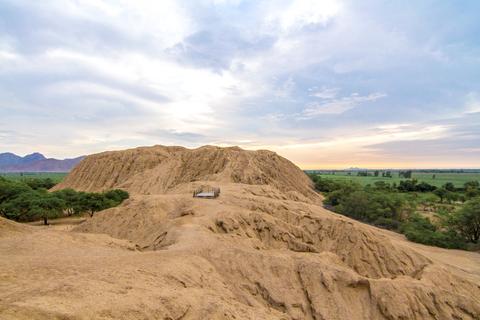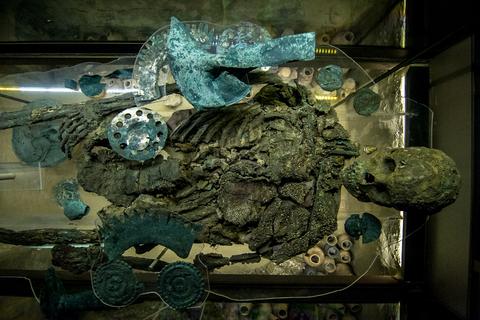 In 1987, archaeologists decided to take a closer look at one small platform on the west side of the archaeological site called "Huaca Rajada," close to the little village of Sipán, just 18 miles (30 km) from Chiclayo. Until then, they had no idea they'd been standing on the biggest and most valuable ceremonial tomb in the whole of Northern Peru. Untouched by looters – unfortunately, a rarity in many excavation sites – these gold, jewelry, and artifact-filled tombs of priests and royalty may be the most important archaeological discovery in South America for the past 30 years.
This huaca (ancient Peruvian sacred object or monument) consists of two large, heavily eroded pyramids to the east of the road and a smaller platform on the opposite side of the road. Recent investigations have centered on the smaller platform, often called simply "Huaca de Sipán," which was used for burials of the highest ranking people within Moche society. This is where the Lord of Sipán's mummified body was found. Everything that was discovered inside the tombs of Sipán is displayed in the Tumbas Reales Museum in Lambayeque, perhaps the greatest museum in Peru: a must-see with interesting design and three floors of ancient history.
The Lord of Sipán, buried 1700 years ago, was 5'4" tall and died of an undetermined illness at 35-45 years of age (the average life expectancy of the Moche population). His tomb is called "the richest tomb of the New World," filled with gold, silver, copper, ceramics, fabrics, shells, jewelry, knives, food, sacrificed animals, and 6 other people, possibly servants or family members –including, it's speculated, multiple wives.
A replica of the famous Sipán Burial Chamber is situated on the first floor of the museum, showing how the Lord was buried inside a wooden coffin in full regalia, including an elaborate mask, and two necklaces of gold and silver, in the shape of peanuts: eerily and beautifully, these symbolized that men both come from and must return to the earth.
Huaca Rajada - Lord of Sipan Tomb Things to Do