Tucume, Peru
Known as "Purgatorio" (purgatory) by the local people, the Túcume site is one of the biggest pyramid complexes in Peru. These mountains of dripping mud used to be home to local shaman healers and a place of pilgrimage for the Lambayeque, Chimú, and Inca cultures.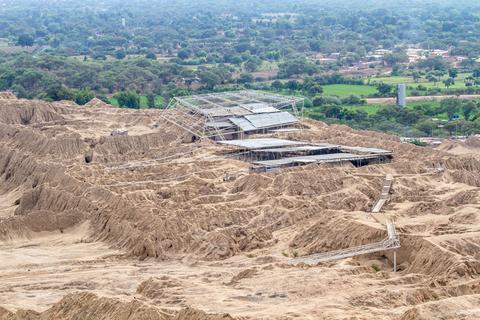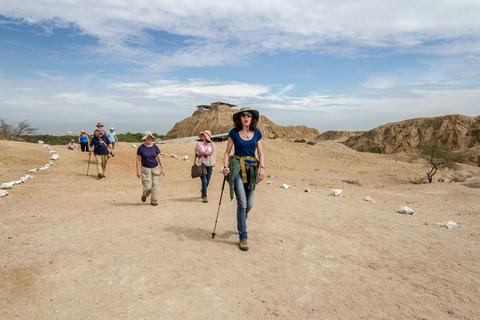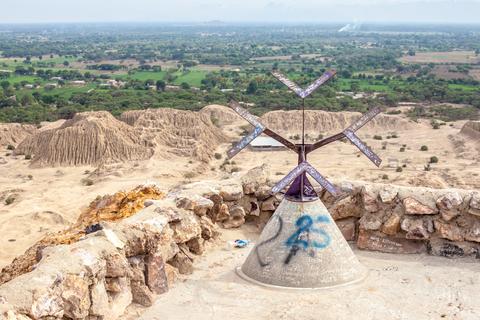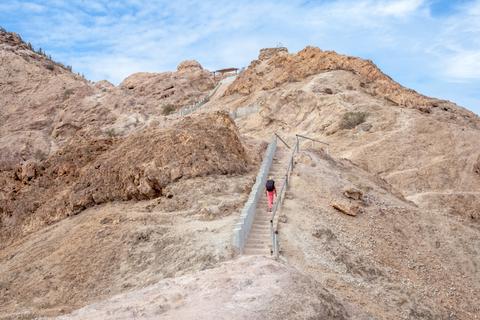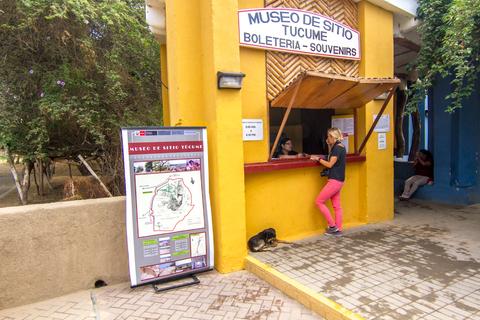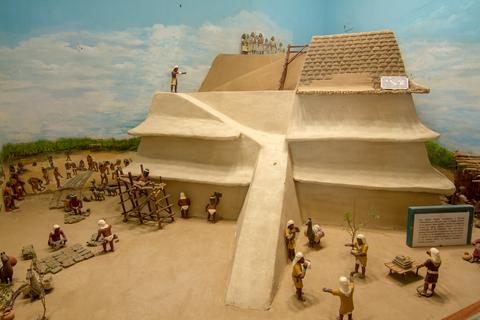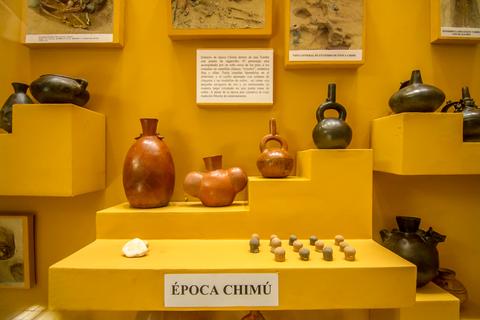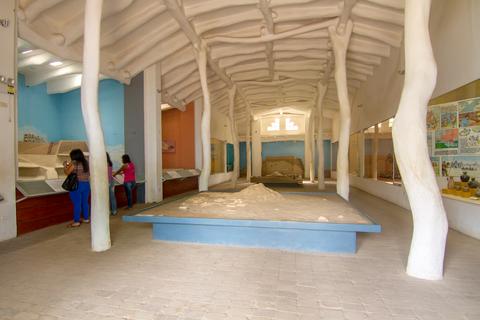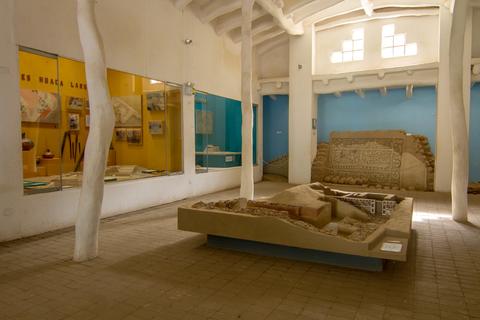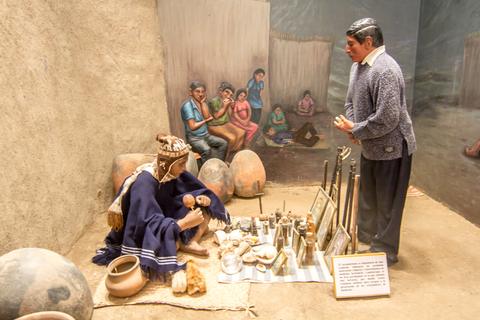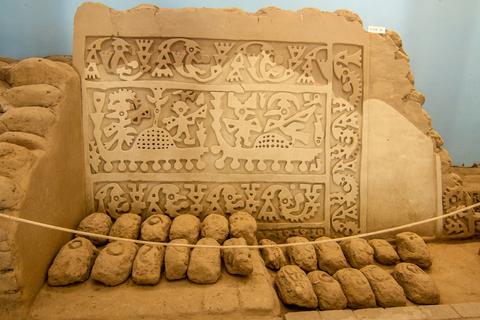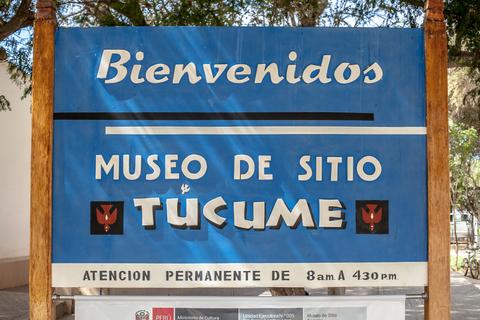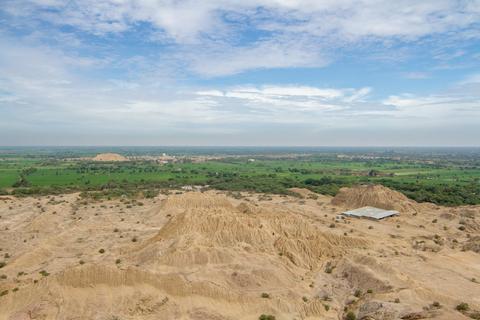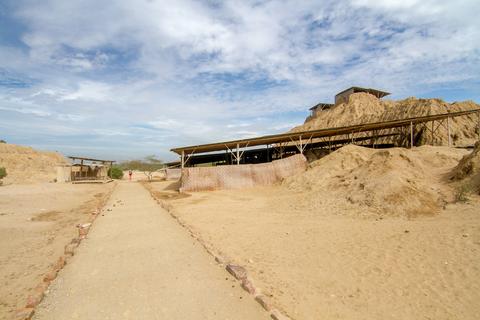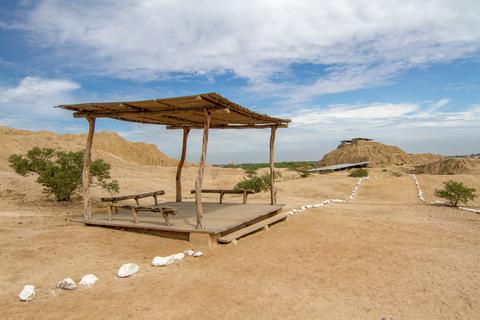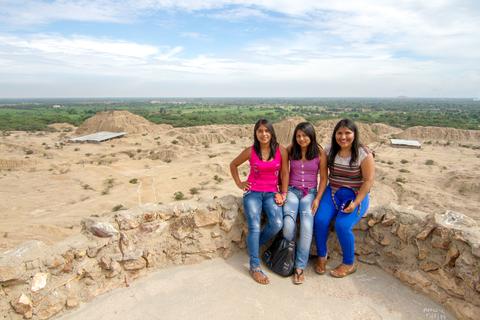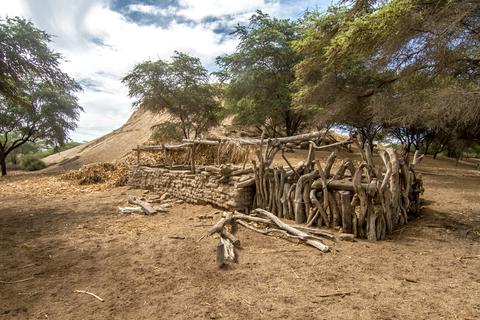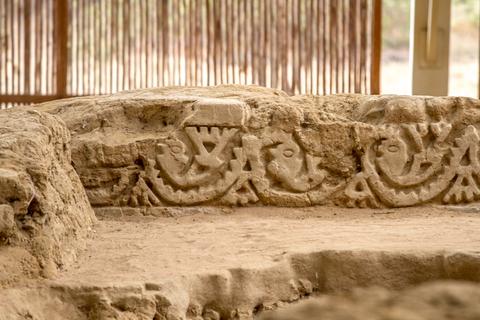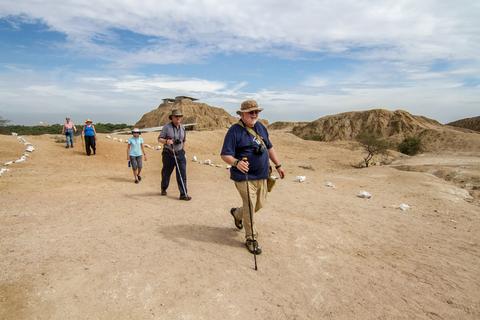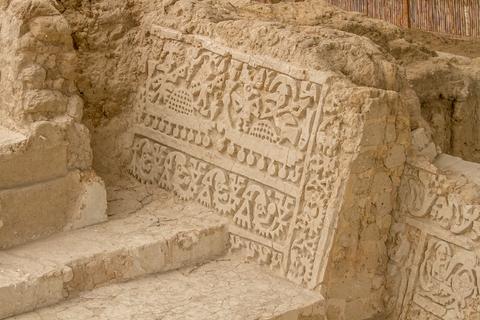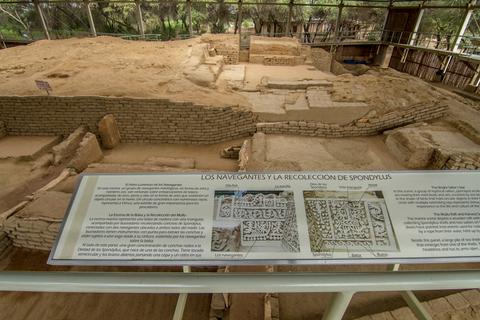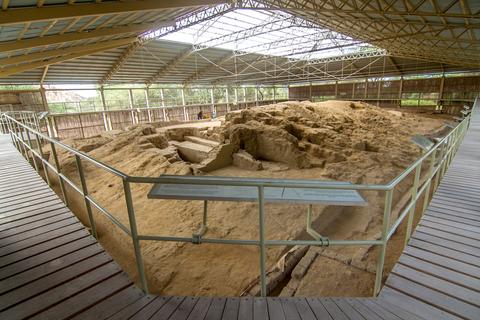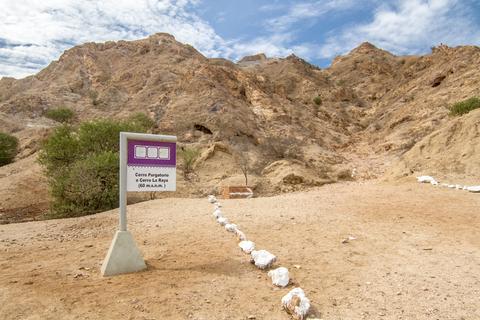 Túcume is also known as The Valley of the Pyramids, with 26 major pyramids rising out of the plains of the Lambayeque Valley. The pyramids were originally settled by the Sicán people, whose elite were expert seamen, metallurgists, and high priests who held powerful knowledge of agro-astrology. Most of the region's pyramids were constructed before the Chimú occupied the settlement for 75 years, and before the Inca finally conquered the whole valley in 1450.
The largest and most impressive pyramids - Huaca Larga (Long Pyramid), the Temple of the Sacred Stone, and Huaca las Balsas - are found in Túcume's northeast sector. Huaca Larga is actually one of the few Chimú additions, and at 2,300 feet (700-m) long, it is the longest known adobe structure in the world. It is distinctly marked by traditional Chimú red, white, and black paintings of mythological creatures.
Accompanying the desert trail to Huaca Larga is another trail that culminates with a fantastically long staircase leading all the way up to Cerro Purgatorio, a hill overlooking the 26 pyramids. It is quite a climb, but the view is worth it: from the summit, visitors can appreciate the whole valley.
A third trail leads down into a lovely carob tree forest full of colorful birds, sleepy donkeys, and grazing cattle from neighborhood farms. The trail ends at Huaca las Balsas, a partially excavated pyramid. Las Balsas is famous for its murals, which focus on ocean themes, including waves, sea creatures, and marine birds. These can be explored from metal walkways built around the site.
There's an on-site museum that gives visitors an overview of the history of the Túcume area and pyramids, but make sure to get there before the 4:30 PM closing time. Eerily, the local people rarely visit the site, and never do so at night: there is legend that the uncontrollable powers of the ancient shaman healers still resonate throughout this place.