The Belmond Sanctuary Lodge Hotel is located near the ruins of Machu Picchu. The hotel provides guests with unrivaled access to the crown jewel of Peruvian archeology.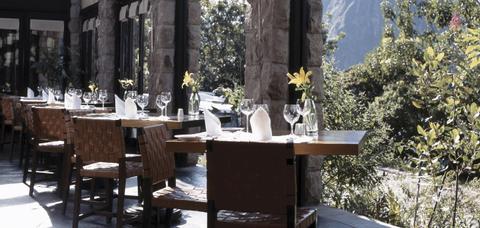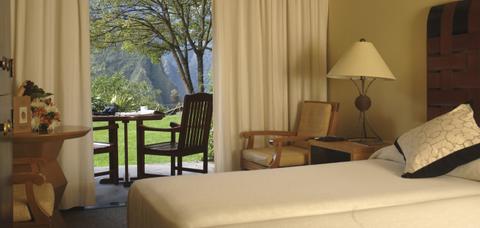 1:00 p.m. check in
11:00 a.m. check out
Wireless Internet
Free Breakfast
Restaurant in Hotel
Attractions & Sites
2 km
Machu Picchu is known around the world as the preeminent Inca site and is many travelers' main reason for coming to Peru. The site's stonework is incredible and fits perfectly into the landscape. While here, visit the Temple of the Sun and Intihuatana, a carved stone that continues to baffle experts. You might also be interested in hiking along the Inca trail, which winds down from cloud forests and passes ruins before reaching Machu Picchu.
The Belmond Sanctuary Lodge Hotel is the only hotel located adjacent to Machu Picchu, and as such offers its guests incredibly easy access to this ancient Inca site. You can explore the ruins in the early morning or late afternoon, a time when most of the visitors have left.
The accommodations here are cozy and provide guests with the perfect place to rest after exploring Machu Picchu. Hang out on your furnished patio and enjoy views of the courtyard or mountains. All rooms have a private hot-water bathroom, satellite TV and DVD player. Use the Wi-Fi to upload photos from Machu Picchu onto Facebook, and crack open a drink from the minibar once the day is winding down.
Guests can sit out on the restaurant's terrace and savor Peruvian cuisine, some of which incorporates produce that's grown from the hotel's own garden. You can choose from a variety of international or Peruvian dishes at the restaurant, and enjoy a daily buffet lunch. Teatime is served each day and includes an array of chocolates, small sandwiches, and pastries.
After a busy day of exploring, unwind at the hotel bar and swap stories with other travelers. Or you might want to treat yourself to a massage and aromatherapy at the hotel spa. These treatments will leave you feeling relaxed and rejuvenated.
The gardens here boast stunning views of Machu Picchu and are an idyllic place to hang out. Wander through the gardens and marvel at the variety of flowers and birds, or rent a magnifying glass from the front desk and closely examine the orchid garden.
More Property Amenities
Cable TV
DVD player in Room
Alarm Clock
Mini Bar
Mini Refrigerator
Telephone
Hot Water
Internet Access
Bar
Room Service
Currency Exchange
Safe Deposit Box
Laundry Service
Accommodations
Alarm Clock
Cable TV
Hot Water
Mini Bar
Mini Refrigerator
Telephone
Wireless Internet
DVD Player
Deluxe Room W/Terrace
Sleeps 2
Alarm Clock
Cable TV
Hot Water
Telephone
Wireless Internet
DVD Player
One Bedroom Suite
Sleeps 3
Alarm Clock
Cable TV
Hot Water
Mini Bar
Telephone
Wireless Internet
DVD Player
Standard Room with Patio
Sleeps 2
Alarm Clock
Cable TV
Hot Water
Mini Bar
Mini Refrigerator
Telephone
Wireless Internet
DVD Player
Patio
Superior Room with Terrace
Sleeps 2
Alarm Clock
Cable TV
Hot Water
Mini Bar
Mini Refrigerator
Telephone
Wireless Internet
DVD Player
Alarm Clock
Cable TV
Hot Water
Mini Bar
Telephone
Wireless Internet
DVD Player
Similar Hotels