Hotel Antigua Casona San Blas offers accommodations in a renovated 19th-century church. This is a boutique hotel, with 14 attractive rooms.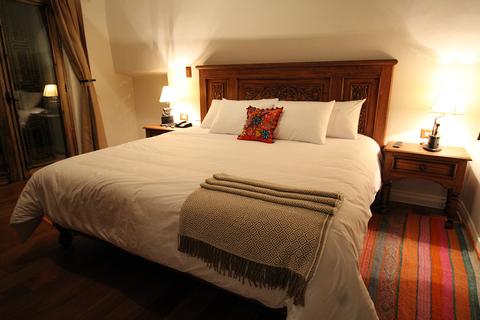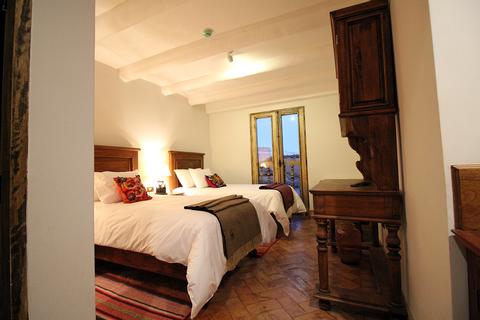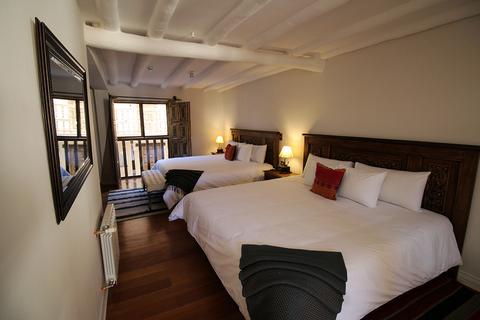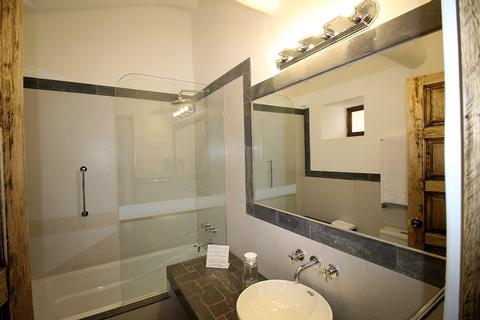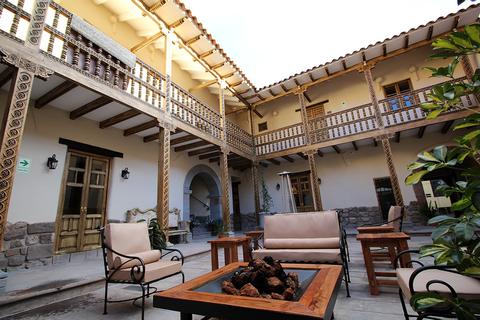 2:00 p.m. check in
12:00 p.m. check out
Wireless Internet
Restaurant in Hotel
Free Breakfast
Spa Services
Attractions & Sites
11 km
27 km
23 km
This hotel is named after the San Blas Plaza. Visit this plaza to see the San Blas Temple, which has an impressive pulpit carved out of wood, as well as stunning religious art that dates back to the 17th century. From here it's only about a 10-minute walk to some of Cusco's other top attractions. See Inca, Chimu, and Nazca art at the Pre-Columbian Art Museum, and learn about Inca masonry when you take a walk around the Twelve-Angled Stone. To the south of the hotel you can visit the Santo Domingo Cathedral, a Spanish cathedral built on top of an Inca temple.
Throughout the hotel, vintage furniture and artwork will make you feel as though you've stepped into the past. Hardwood and terracotta floors give the rooms here a warm look. Rooms come with private bathrooms, and all of the bathrooms have stone and tile with chrome accessories.
Rooms come with heating — Cusco evenings can get chilly. All of the rooms have king-sized beds with quality bedding. Guests can access the Wi-Fi in the rooms and watch cable TV.
Visit the hotel bar where you can try different preparations of Peruvian pisco. The restaurant serves upscale versions of upscale Peruvian dishes. There's also a lounge where you can unwind with fellow travelers.
In 2017, Hotel Antigua Casona San Blas will also be adding a spa. There's you'll be able to book a massage and spend time in the Jacuzzi and sauna.
More Property Amenities
Hot Water
Heaters
Cable TV
Safe Deposit Box
Balcony
Bar
Internet Access
Accommodations
Senorial Junior Suite
Sleeps 2
Cable TV
Safe Deposit Box
Wireless Internet
Colonial Deluxe Room
Sleeps 2
Cable TV
Safe Deposit Box
Wireless Internet
Tradicional Standard Room
Sleeps 2
Balcony
Cable TV
Safe Deposit Box
Wireless Internet
Similar Hotels