Máncora started out as a small fishing village. With the addition of surfers, hotels, and ample tourism, the town still revolves around what the sea has to offer. Staying at Hotelier Arte y Cocina, tourists get to enjoy beautiful accommodations in the midst of abundant local fishing, diving, and whale watching options.
Featured in:
Beachfront, Midrange, Great for Families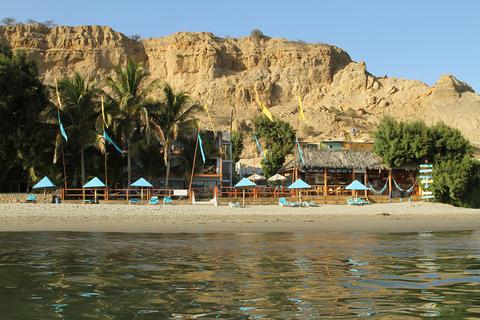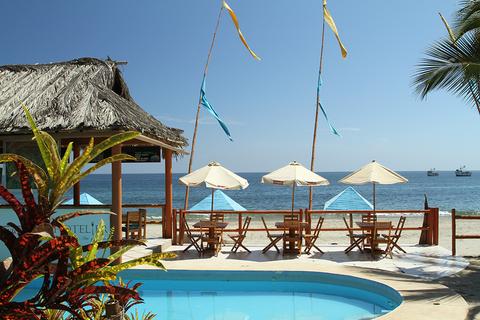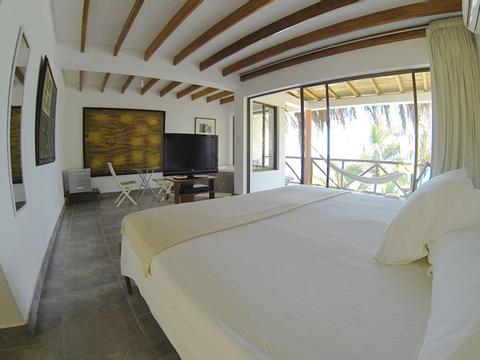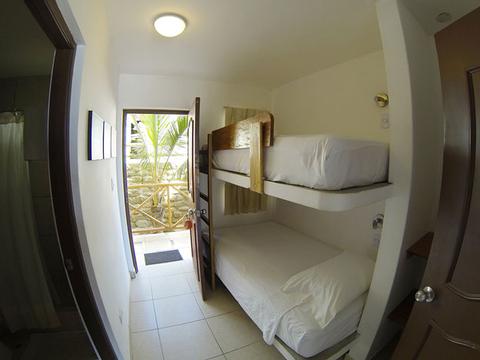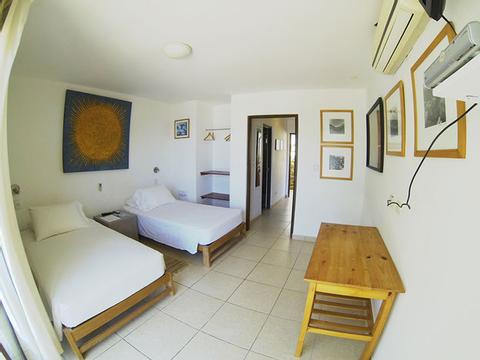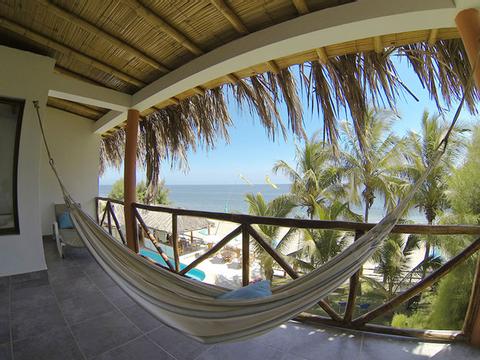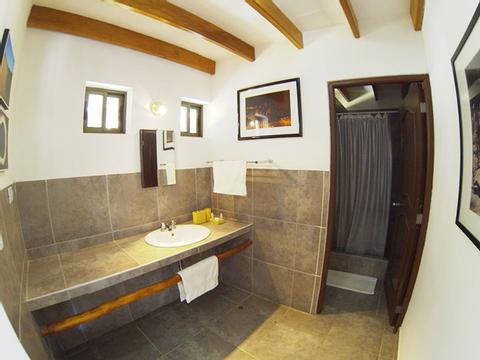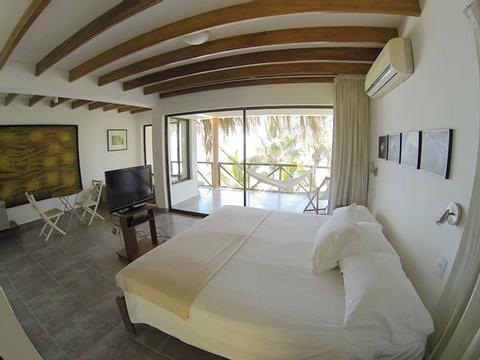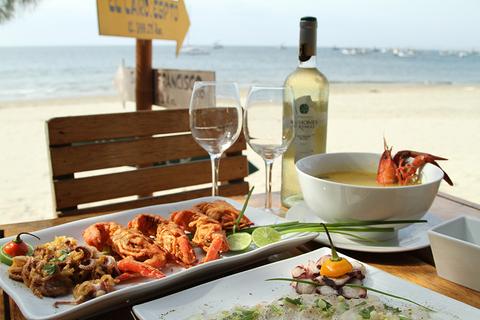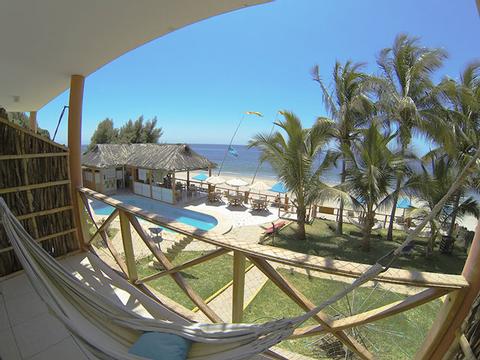 3:00 p.m. check in
12:00 p.m. check out
Free Breakfast
Restaurant in Hotel
Spa Services
Swimming Pool
Wireless Internet
While you're staying in Máncora, you'll be in the perfect location to explore the most exquisite stretch of Peru's beaches. Known for their reliably perfect surfing conditions, you couldn't pick a better spot to familiarize yourself with the ocean's terrain. Local surf shops are happy to rent you a board and provide a few expert tips. Kite-surfing – a combination of surfing and sailing – has also become a popular in recent years.
If you're looking for a more laid-back pastime, the same conditions that make it ideal for surfing also make it a perfect place to lounge in the sun. To get an idea of the lay of the land, consider a horseback exploration of local beaches. It's probably the best way to cover lots of coast in the course of an afternoon.
Your room at Hotelier Arte y Cocina comes in shades of white, with cool tile floors and floor-to-ceiling balcony windows. Suites have air conditioning and hot water, so everything remains the right temperature year-round. Do anything you need to do online in your room, courtesy of the hotel's free Wi-Fi.
Swimming, diving, and surfing will have you ready to spend some quality time with a pillow and some fresh linen. Every room comes with blackout curtains to guarantee a restful atmosphere when you're ready to call it a night. When you leave for the day, you can rest assured that your valuables will stay put – every room comes with a safety deposit box, and the hotel has its own security system.
Hotelier Arte y Cocina's restaurant is a well-known institution in its own right. The Donde Teresa Restaurant is run by famous Peruvian chef Teresa Ocampo and her sons. Located right on the beach, you can order seafood specials a short walk from their natural habitat.
Hotlier Arte y Cocina sits just 65 feet (20 m) from the beach. You'll get to enjoy the view from your room, or your private terrace, which is equipped with a hammock and other patio furniture. Lounge by the pool facing the beach, or spend time with your traveling companions on the picture-perfect outdoor patio. When you're ready to tear yourself away from the beach, make the 40-minute journey from Máncora to explore the Zorritos hot springs, bubbling with health-giving minerals.
More Property Amenities
Air Conditioning
Alarm Clock
Balcony
Bar
Beach Access
Breakfast Available
Cable TV
Currency Exchange
Fan
Hair Dryer
Hot Water
Internet Access
Laundry Service
Mini Bar
Ocean View
Room Service
Safe Deposit Box
Telephone
Accommodations
Air Conditioning
Cable TV
Hot Water
Safe Deposit Box
Wireless Internet
Air Conditioning
Cable TV
Hot Water
Jacuzzi
Mini Bar
Mini Refrigerator
Safe Deposit Box
Wireless Internet
Air Conditioning
Cable TV
Hot Water
Mini Bar
Mini Refrigerator
Safe Deposit Box
Wireless Internet
Similar Hotels