Casa Andina Classic Nasca is set within the town of Nasca. The hotel has comfy rooms and is a central location in Nasca.
Featured in:
Midrange, Great for Families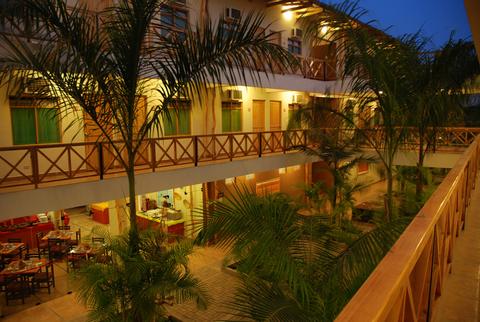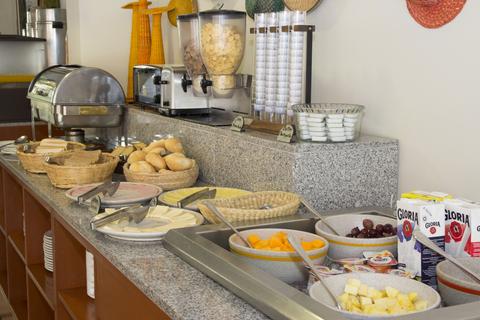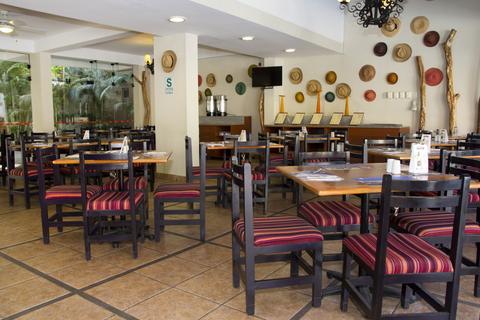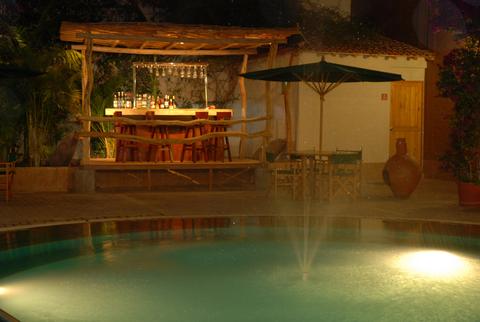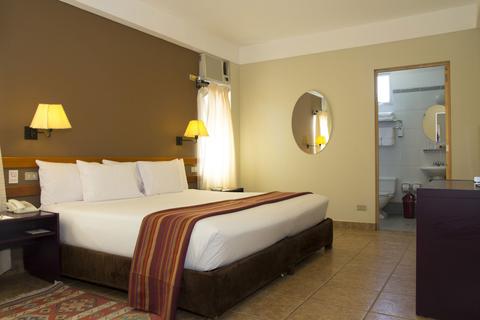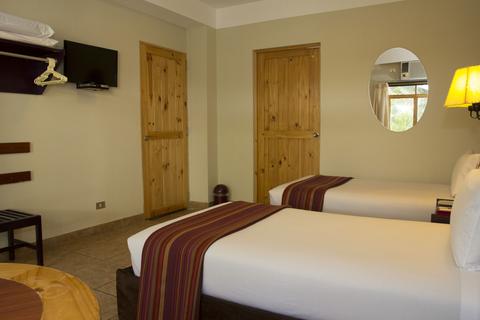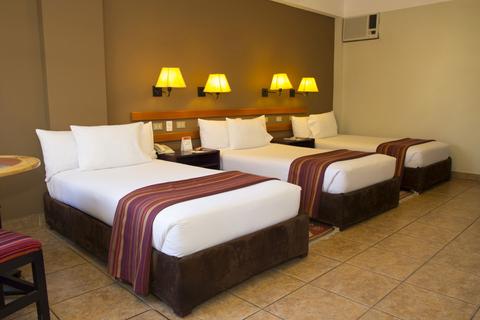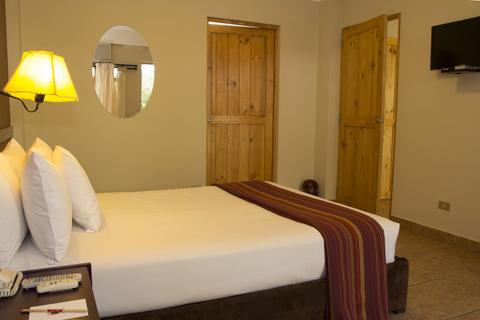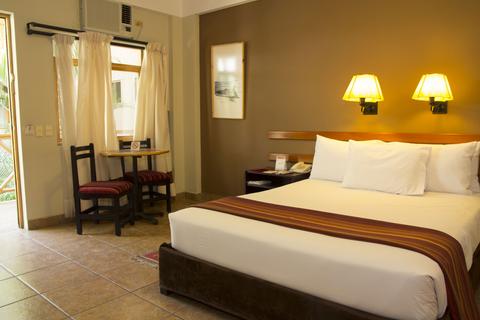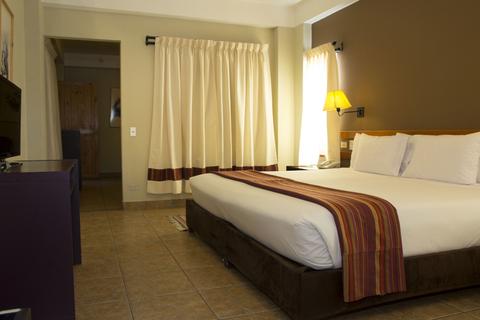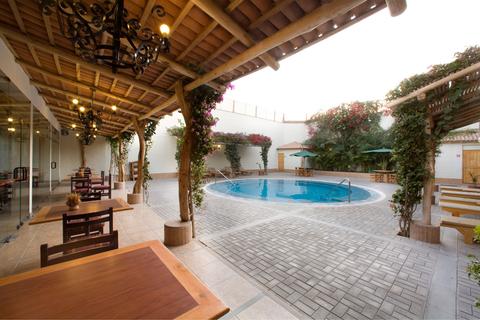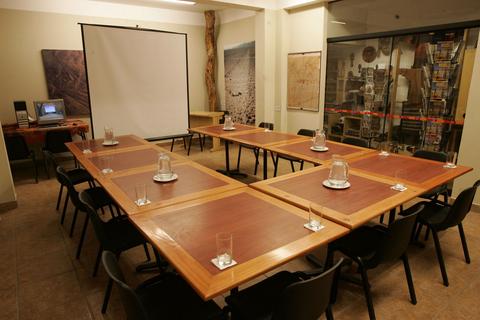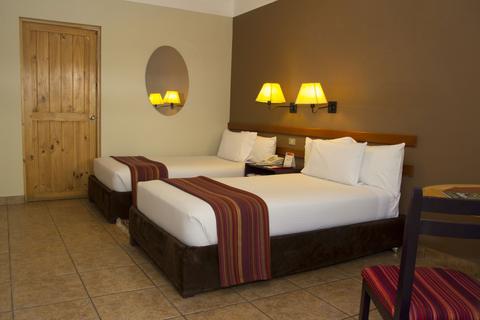 3:00 p.m. check in
12:00 p.m. check out
Restaurant in Hotel
Swimming Pool
Wireless Internet
Free Breakfast
Nasca is located along the southern coast of Peru. Nasca is best known for the enigmatic liens that are set in the desert outside town—when viewed from above, the lines look like a monkey, hummingbirds, and other animals. In total, more than 70 giant figures are here that stretch out over 1,000 square kilometers. The Nasca people made them, but conspiracy theories abound. The lines can be viewed from airplane or nearby hillsides and observation towers. Nasca itself is noisy and unattractive, but there are several good museums and some ancient indigenous aqueducts that can be visited.
Casa Andina Classic Nasca is located along the Bolognesi pedestrian mall and is near the town's main square. This is right in the middle of things, which makes it easy to explore the nearby area on foot. The Nasca Lines are a short drive away.
The hotel has a homey style and incorporates lots of wood and natural light. The palm trees and leafy plants give it a tropical, laid-back feel.
The rooms here are modern and open onto a lovely, plant-filled patio. Air conditioning keeps the temperature comfortable and there is an abundance of hot water for showering (the private bathroom also has a bathtub). The rooms are neat and clean and spread across two floors. All come equipped with a desk or breakfast table, safety deposit box, and cable TV. The "Superior" rooms also include a living room and mini-bar.
After a morning spent seeing the area, take a dip into the hotel's small circular pool. There are sun chairs and shady areas that surround the pool—lying out and soaking up the sun is a nice way to end a day in Nasca.
The breakfast buffet here is good and includes lots of fresh fruit, eggs, bread, coffee, and juice. There is a creative menu available for lunch and dinner. Some tables are set near the swimming pool and provide guests with a pleasant place to dine outdoors.
The hotel has an Internet center where guests can get online and check their email, as well as complimentary Wi-Fi that's offered throughout the hotel. There is an on-site ATM, which makes it easy to withdraw cash, and parking for guests with cars. The hotel has meeting rooms that can be used for meetings, events, or parties. Laundry service is also available.
The staff here is friendly, helpful and courteous. That is especially nice after a long (and potentially hot) trip to get here.
More Property Amenities
Air Conditioning
Bar
Breakfast Available
Cable TV
Conference Rooms
Hot Water
Internet Access
Laundry Service
Mini Bar
Private Parking
Room Service
Safe Deposit Box
Telephone
Accommodations
Air Conditioning
Cable TV
Hair Dryer
Hot Water
Mini Refrigerator
Safe Deposit Box
Telephone
Living Room
Air Conditioning
Cable TV
Hair Dryer
Hot Water
Safe Deposit Box
Telephone
Feedback from Travelers
Only there a few hours. Loved what I saw. Breakfast was great.
Similar Hotels