Hotel Taypikala is located just outside Puno. The hotel is set near the shores of Lake Titicaca and has a delicious restaurant.
Featured in:
Midrange, Great for Families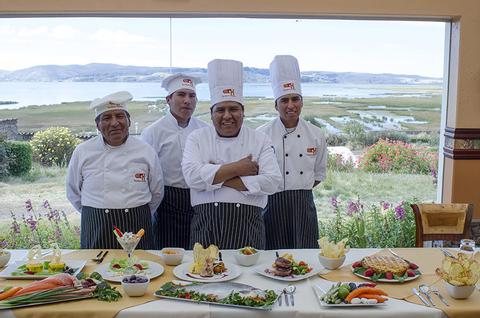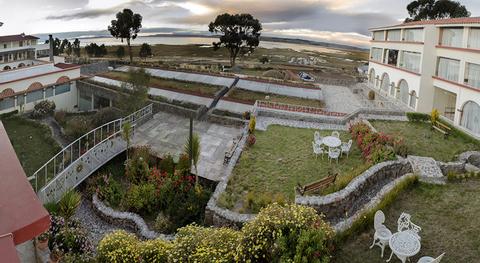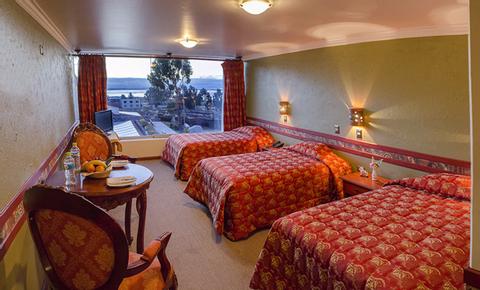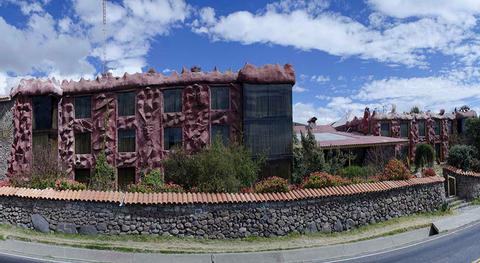 1:00 p.m. check in
10:00 a.m. check out
Restaurant in Hotel
Wireless Internet
Free Breakfast
Puno is a gateway to Lake Titicaca. The lake is beautiful and can be explored in a number of ways. You can kayak along it first thing in the morning or visit some of its islands later in the afternoon. Puno is the largest city along Lake Titicaca, and is well stocked with traveler services and restaurants. Puno also hosts a number of festivals throughout the year, and if you're around during one of them you should definitely plan to check it out.
Hotel Taypikala sits just on the edge of Lake Titicaca just outside Puno. The views from the hotel – all blue waters and rolling hills – are gorgeous. The hotel offers guests spaces both inside and outside to relax and enjoy the view, including a meditative walking maze. Watch the sunset from the gardens; you won't regret it.
The rooms here are clean and comfortable, and equipped with a range of amenities. All rooms have a private bathroom with a hot water shower and bathtub, as well as a heater to keep the room warm during cooler months. Hotel Taypikala also has a handful of suites with extra amenities, including a mini-fridge, fireplace, and Jacuzzi bathtub. Some rooms have windows that overlook the lake.
The restaurant serves delicious food from sunup till sundown. The chefs fuse flavors from the Peruvian highlands with international cuisine, which makes for truly scrumptious meals. The food is made using fresh, quality ingredients. The restaurant is set on a higher-level floor and has big windows that overlook Lake Titicaca. Enjoy a range of refreshing drinks and cocktails from the bar—sipping a pisco sour while watching the sunset makes for a memorable evening.
There is an indoor swimming pool where guests can cool off after exploring Lake Titicaca. A nearby Jacuzzi and sauna offer up places for further relaxation. What's more, the hotel has a yoga room where you can practice postures and meditate.
Wi-Fi is offered throughout the hotel and there's a business center where you can use computers to get online. The hotel has a gift shop where you purchase quality handicrafts, including traditional textiles and jewelry.
More Property Amenities
Air Conditioning
Bar
Breakfast Available
Cable TV
Coffee Service
Hair Dryer
Heaters
Hot Water
Internet Access
Lake View
Laundry Service
Mini Bar
Private Parking
Room Service
Safe Deposit Box
Telephone
Accommodations
Air Conditioning
Hot Water
Safe Deposit Box
Telephone
Air Conditioning
Hot Water
Safe Deposit Box
Telephone
Similar Hotels