Real Plaza Hotel is about 40 minutes from the airport, and it's a few hours' drive to get to Copacabana, the Bolivian town on the edge of Lake Titicaca. This hotel is in a bustling downtown zone, right next to a park and surrounded by museums and government buildings.
Featured in:
Midrange, City Center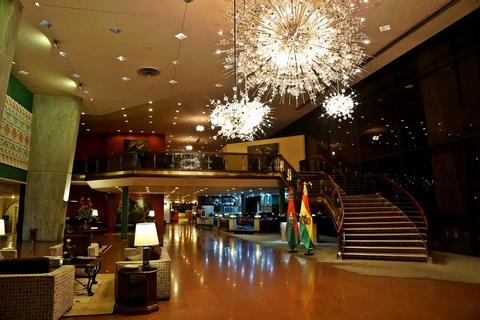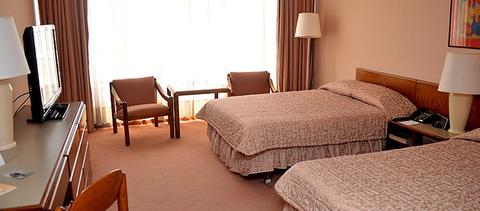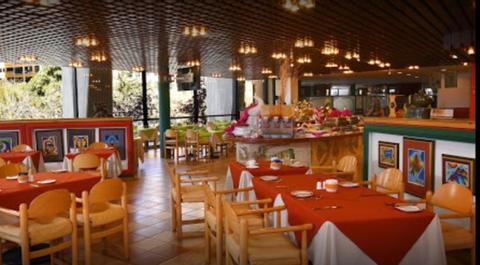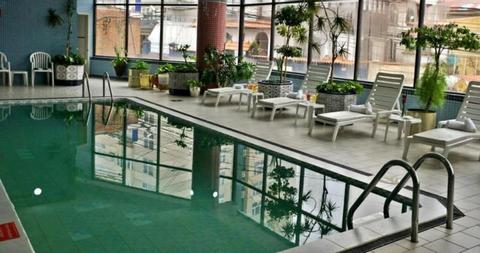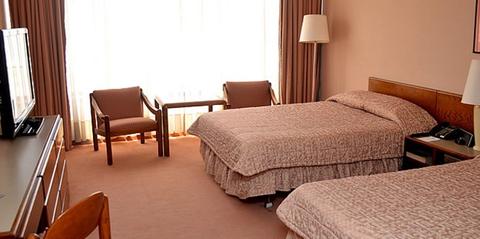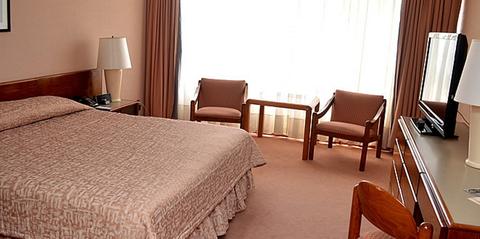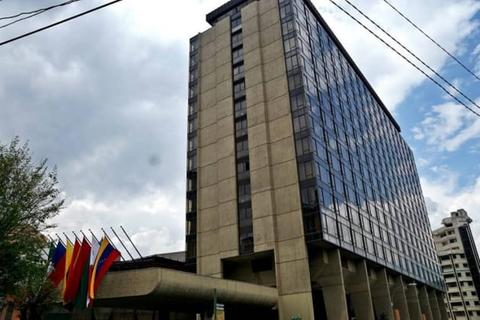 1:00 p.m. check in
12:00 p.m. check out
– Some rooms feature –
Wireless Internet
Staying in this part of town puts you near an excellent selection of restaurants, bars, and places to shop. It's a lovely place to unwind and get ready for an exciting boating tour of the the lake, with visits to places where you can see the pockets of civilization that have survived for thousands of years on the man-made islands. At the Inti Wata Cultural Complex on the Island of the Sun, visitors can see fascinating artifacts at the Ekako Underground Museum. Find fun catamaran tours that take you from Copacabana to the Peruvian town of Puno, on the opposite side of the lake.
The hotel offers 200 relaxing guest rooms, all equipped with cable television and Wi-Fi. The decorations are basic but the rooms are quite comfortable, with small sitting areas and a minibar. Each room comes with a private bathroom. You'll also have a telephone and a safety deposit box at your disposal. Guests can enjoy their downtime while the hotel staff handles their laundry and dry cleaning, although there is self-serve laundry available.
Conference rooms come equipped with up-to-date audiovisual equipment. There's also an even room that's large enough for 1,000 people — the biggest conference room in La Paz. Business travelers and pleasure-seekers alike will appreciate the convenient, 24-hour access to the business center, which comes equipped with scanners, printers, and desktop computers.
On the lobby level, there's a casual restaurant with lots of options that will appeal to an international audience. It's offers a colorful atmosphere where the daily breakfast buffet is served. If you go upstairs, you'll find a more upscale dining experience, complete with a sprawling view of the city.
During your down time, you can visit the lobby bar for a selection of adult beverages. There's also a covered pool with lounge chairs. If you decide you want to stay in your room for the evening, help yourself to the convenient room service.
More Property Amenities
Accommodations
Cable TV
Mini Bar
Safe Deposit Box
Telephone
Wireless Internet
Similar Hotels