Chan Chich Logde
Chan Chich es un lodge en las selvas del noroeste de Belice. Este es un antiguo territorio Maya, y los visitantes pueden observar rastros de la civilización Maya en la propiedad del hotel.
Chan Chich Logde
Chan Chich Logde se especializa en ofrecer a sus huéspedes experiencias sublimes de avistamiento de aves. Tucanes, colibríes y loros que revolotean de un árbol a otro. También puede ver especies raras como preciosas cotingas, águila azor variable y la tangara yucateca. Chan Chich tiene sus propios senderos en la selva para las caminatas. En los terrenos del lodge se puede visitar la Laguna Seca, un lago seco que tiene una gran población de monos ruidosos. El complejo también cuenta con su propio establo de caballos, y canoas disponibles para recorrer el lago cercano. El Chan Chich Lodge se encuentra en los terrenos de un antiguo pueblo maya. Se puede ver los sitios arqueológicos que se dejaron atrás, incluyendo una gran plaza y una cancha para el juego de pelota. Para poder visitar la mayor parte de la propiedad, puede tomar prestada una de las bicicletas del albergue, que son gratuitas para los huéspedes.
Cuando se aloje en Chan Chich, puede elegir entre varios tipos de habitaciones. Puede alojarse en una casita de 3 camas, una cabaña, o una espaciosa villa de lujo. Los espacios son limpios y espaciosos. Cada una de las habitaciones está hecha para parecerse a una cabaña tradicional, con techos de paja y grandes porches. Todas las habitaciones han sido construidas con madera extraída de manera sostenible. Su habitación vendrá con su propio y grande cuarto de baño. El mobiliario de las habitaciones se hace a nivel local, y las camas cuentan con increíbles colchones de felpa.
Las salas comunes son cómodas y acogedoras. En el edificio principal del lodge puede acceder a conexión Wi-Fi. Al final del día, puede nadar en la piscina bajo techo del hotel, que está en una habitación de tipo invernadero con paredes de vidrio y un techo de cristal. Plantas exuberantes rodean el perímetro de la piscina.
Chan Chich Lodge tiene su propio chef. Pueden adaptarse a una amplia variedad de preferencias, y preparar de forma fiable deliciosas comidas. El espacio del comedor tiene un ambiente de lujo, pero ofrece un servicio funcional. También se puede comer en el comedor al aire libre.
Facilidades y Amenidades
---
Restaurant in Hotel
Free Breakfast
Wireless Internet
Spa Services
Wheelchair Accessible
Swimming Pool
Bar
Jardines
Senderos
Jacuzzi
Vista al Bosque
Mini Bar
Facilidades y Amenidades
---
Restaurant in Hotel
Free Breakfast
Wireless Internet
Spa Services
Wheelchair Accessible
Swimming Pool
Bar
Jardines
Senderos
Jacuzzi
Vista al Bosque
Mini Bar
Get your Perfect Vacation!
Free Custom Vacation Planning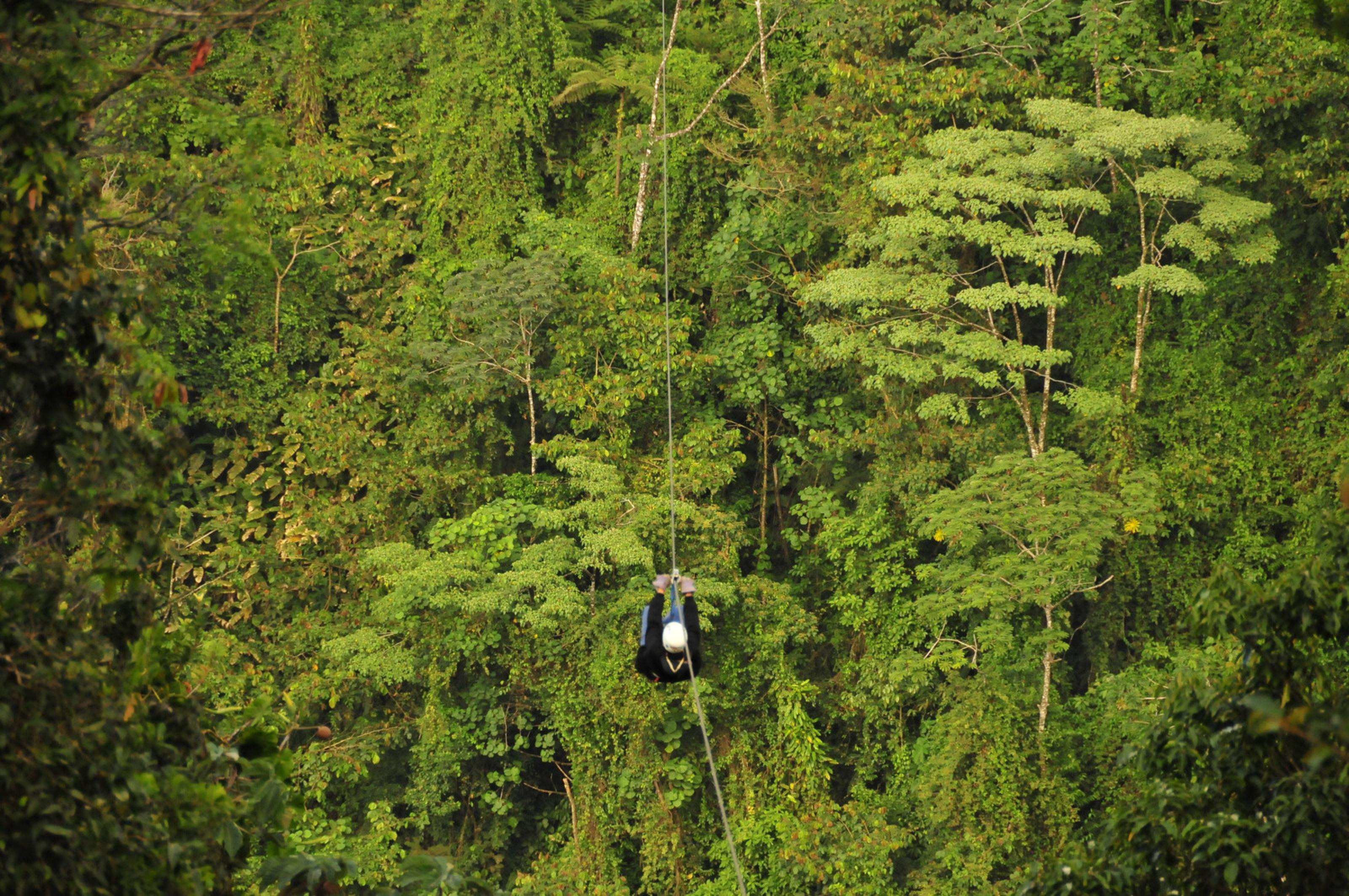 Is Your Planning Service Free?
Yes it's free! AND our expert planners provide additional guide and services to ensure your trip plan is perfect. Not only do you get the same rates as if you book directly with hotels and tours, our service also includes 24 hours in-country support and seamless transportation logistics. Furthermore, real people, our local experts, are here to offer support every step of the way -- from the moment you start your plan to when the actual trip ends.
How Does Your Service Work?
We do more than book your reservation -- our expert planners guarantee that your vacation experience is everything you want it to be, no regrets. Imagine a one-stop-shop travel planning experience. You can customize your trip through seamless conversations over the phone, email, or chat. From planning, booking, to hassle-free payments, you won't have to worry about anything other than having a good time.
Can I Trust You?
We have planned over thousands of vacations for people just like you. Our mission to make travel planning easier for anyone began in 2006 in Costa Rica, and it continues to this very moment. With over a decade of travel planning expertise, we are confident that we can craft your perfect vacation.
Chan Chich Logde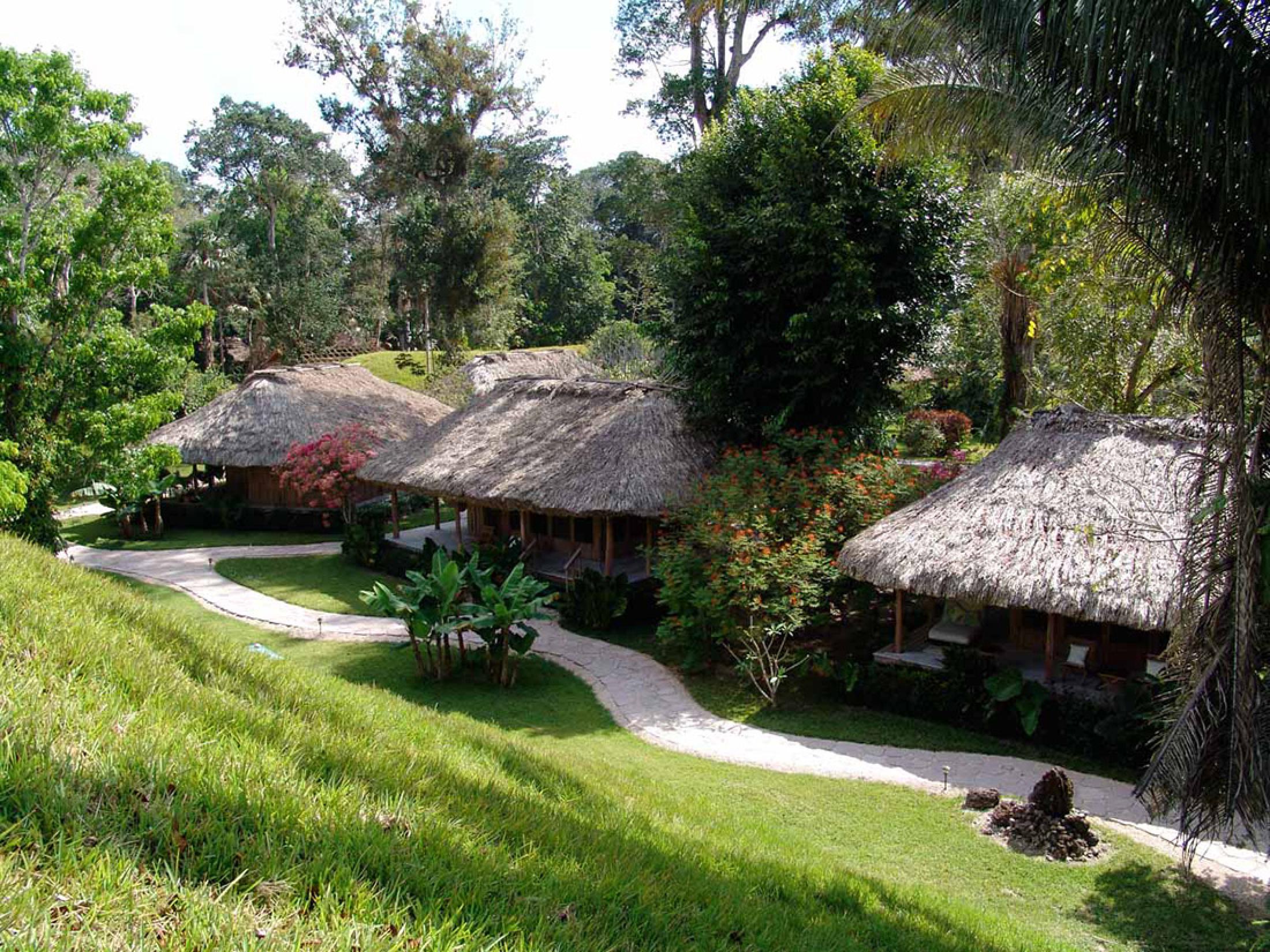 Room rates: $409
Anywhere.com