Belize has fabulous natural areas, and these destinations will get you close to them. Staying on Tobacco Caye will allow you to truly unplug during your holiday as you enjoy an off-grid experience; rediscover the pleasures of nature and conversing with people in real time. Meanwhile, the Turneffe Islands will provide you with easy access to coral reefs, picture-perfect cayes, and luxurious accommodations. Snorkeling, scuba diving, and kayaking are very popular activities wherever you choose to go.
Don't want to spend all of your time on the beach? You don't have to; the mainland destination of San Ignacio allows you to explore rainforests, mountains, and waterways. If you visit Orange Walk, you can take a boat up a river and search for crocodiles, iguanas, and spider monkeys. How's that for a wildlife adventure? A Belize nature getaway will remind you of how beautiful the world can be when you leave the concrete jungle for a little fresh air, greenery, peace, and quiet. Tranquility is waiting for you…
#1:

 Ambergris Caye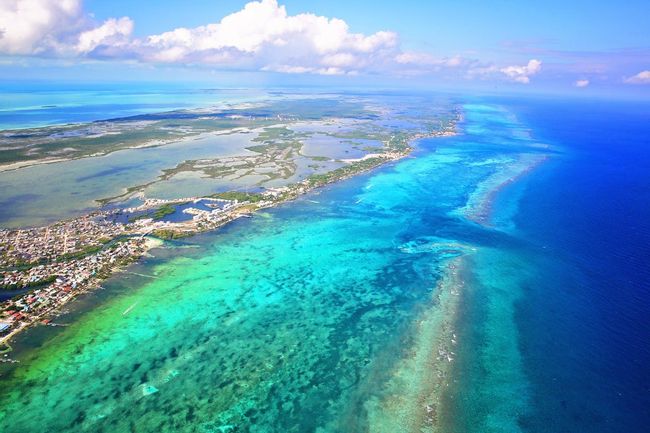 Ambergris Caye, Belize →
Ambergris Caye is home to some of the most popular places in Belize for observing wildlife — especially marine wildlife. On a visit here, you'll be near the Belize Barrier Reef, which is a complex ecosystem that comprises several reserves.
In north Ambergris Caye, visit Bacalar Chico Marine Reserve to see sinkholes and rare, endemic birds in an area that you can only reach in a boat. To the south, there's the famous Hol Chan Marine Reserve and Shark Ray Alley, where you can snorkel with sharks and manta rays.
For a more intense underwater experience, head to the Turneffe Atolls for the chance to see brain coral and have a ton of visibility. Divers come here to swim along vertical expanses of healthy, colorful coral reef.
#2:

 Hopkins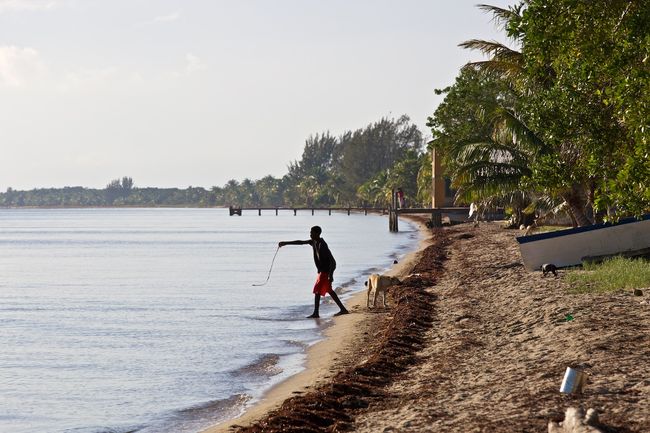 Hopkins, Belize →
Hopkins is a colorful coastal town, with 5 miles of beach and lots of nearby attractions for underwater explorations. Leave from the shore to see the animals and wildlife in South Water Caye Marine Reserve and Glover Reef, both top destinations for snorkeling.
You can explore places like Mayflower Bocawina National Park, where you can hike down waterfall-studded paths. Near Hopkins, you have the chance to see some of the rarest animals in Belize, including the jaguars of the Cockscomb Basin Wildlife Sanctuary. Besides hiking, this area has tracts of forest where you can go on exciting zip line rides.
Some of the best accommodations here are right on the water. When you're done exploring, experience the beachfront in a full-service resort or a homey cabin.