Known for its incomparably beautiful beaches, Belize's rainforests are some of its most spectacular destinations. In these environments, you'll see an incredible level of biodiversity, especially when you go on a Belize rainforest tour with a naturalist guide. Guides can help you identify species of plants and animals you haven't seen before. In some parts the rainforest, you can also see the ruins of ancient Mayan civilizations.
Punta Gorda offers easy access to Rio Blanco National Park, and off the beaten path mountain and jungle adventures. In San Ignacio, you'll enjoy modern amenities without sacrificing outdoor adventures like cave exploration and zip lining. Meanwhile, Belmopan offers an 'authentic small-town experience,' and jungle lodges which serve as a great home base if outdoor adventure is at the top of your list.
#1:

 San Ignacio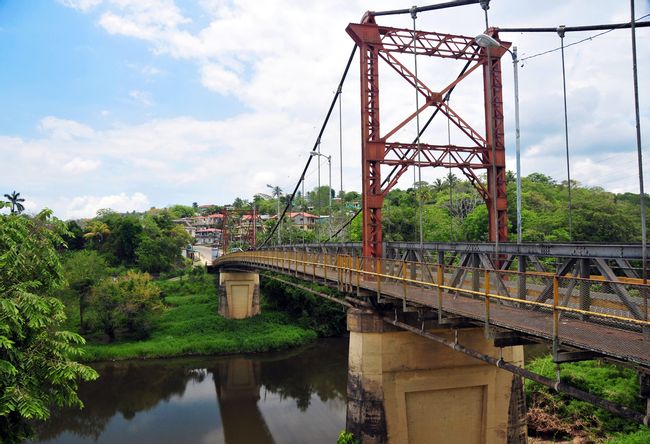 San Ignacio, Belize →
Tapir Mountain Nature Reserve has a rainforest dedicated to the preservation of one of Belize's strangest looking mammals, the pig-like tapir. If you want to learn more about native wildlife, it's easy to find nature tours that include a visit to the Belize Zoo, where you can see rescued animals including a jaguar.
Follow guides down paths through the jungle and arrive at Maya ruins like Xunantunich and Cahal Pech. You might take a boat down a river to see the waterfall-studded banks of the rainforest. Tapir Mountain Reserve is also home to Actun Tunichil Muknal Cave, a cave that contains several artifacts and the remains of a human sacrifice.
Traveling south from San Ignacio, there's an interesting change from jungle to broadleaf forest within the boundaries of the Mountain Pine Ridge Reserve. You can take hikes to the Rio Frio Cave and a gigantic, 1,000 foot (305 m) tall waterfall.
#2:

 Punta Gorda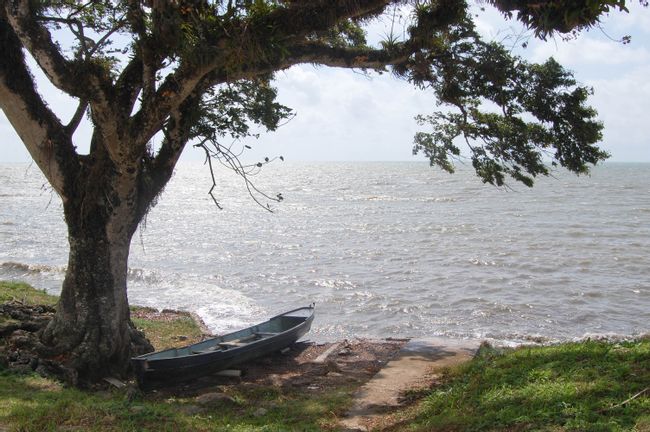 Punta Gorda, Belize →
Punta Gorda sits right on the coast, surrounded by dense rainforest. This is a beautiful area for birdwatching and nature walks.
Go for an exciting swim in Río Blanco National Park, where you can jump from a small bluff into a clear swimming pool fed by a powerful waterfall. This is an important reserve — it's managed by local Mayan villages, and has saved 105 acres (42 ha) of rainforest from loggers. Exploring the nearby jungle comes with other rich rewards, like the Mayan ruins of Lubaantun, where you'll see trees growing out of the partially crumbled temples.
Near Punta Gorda, you can spend your nights at lodges nestled in the jungle. These are homey, welcoming environments with all the amenities you would expect from a larger hotel. More excitingly, staying here puts you near both the Maya mountains and the coastline.