Did you know that in addition to Belize's beaches, the country is secretly an adventurer's paradise? It's true! Home to the Maya Mountain range, incredible snorkeling and dive spots — including the UNESCO World Heritage Site: Glover's Reef Atoll —, cave exploration, and jungle ruins, Belize will have you living out the "Indiana Jones" fantasies of your childhood. Belize's adventure destinations are primarily located on the mainland in a forested, mountainous environment, so you'll be packing more than swimsuits!
Don't be fooled by their pleasant and unassuming nature — San Ignacio, Punta Gorda, Orange Walk, and the other destinations on this list will have you steps from telling your best travel stories ever! The best part? When you need to come down from all of that adrenaline, you're already in Belize, so you can always end your vacation with a relaxing beach getaway. After these adventures, you'll have earned it!
#1:

 Ambergris Caye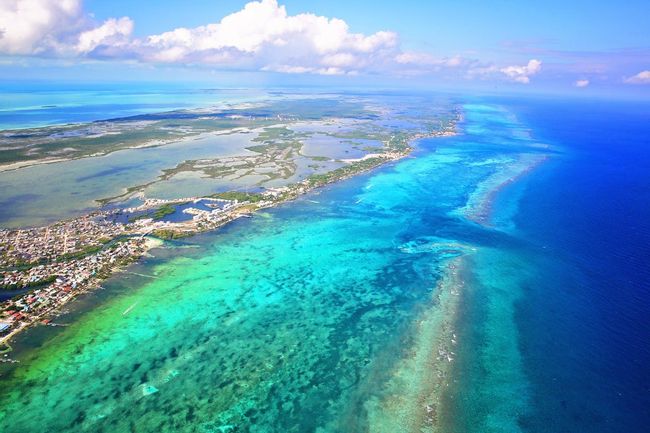 Ambergris Caye, Belize →
It's an adventure just getting to Ambergris Caye — a short boat ride from Belize City brings you over the bright, blue water and gets you ready for an adventure vacation.
Explore the Caribbean on a tour of Belize's top spots for marine wildlife. One of the top adventure attractions is Shark Ray Alley, which is part of the Hol Chan Marine Reserve. On a trip here, you'll get to swim with sharks and rays as your guides put bait in the water to tempt animals closer. For even more wildlife, head out to see the sharks and tropical fish that feed in the corals of Lighthouse Reef.
Lighthouse Reef surrounds Belize's number one adventure attraction — the Belize Blue Hole. This underwater sinkhole isn't known for its wildlife, but rather the eerie beauty of its jewel-tone depths. It's on every scuba diver's bucket list and it should be on yours as well, even if you're just looking at it from a boat or an aerial tour.
Regular ferries make it easy to go on adventures on the mainland, where you can go tubing through wet caves and zip lining through the jungle. Plan trips to Mayan ruins like Xunantunich and Altun Ha on hikes through the lively jungle.
#2:

 San Ignacio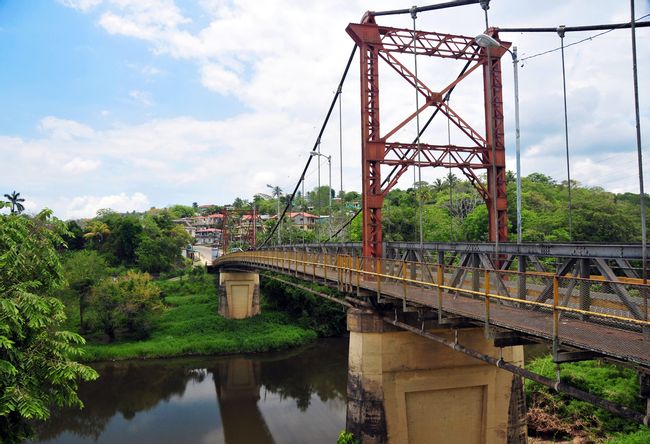 San Ignacio, Belize →
Stay in San Ignacio and spend part of your vacation at the foothill of the Maya Mountains. Don't be fooled by San Ignacios bustling city center. Outside of town, jungle lodges and resorts are waiting to tempt you with their beauty and easy access to outdoor activity.
Keep your binoculars ready and your eyes peeled during a guided hike — you may spot a varity of tropical birds, or a rare jaguar. One thing you're sure to see is an abundance of flora, including orchids. Be sure to add the Mountain Pine Ridge Forest Reserve to your travel to-do list, because caves, waterfalls, and ancient artifacts are waiting to astound you!
One of the perks of exploring San Ignacio's outdoors scene is that you may run into some modern-day Mayans, descendants of the people who once built empires in the midst of jungles.