In northern Peru, Chiclayo has a culture distinct from the rest of the Andes. Staying at the Costa del Sol Ramado, you'll be a short distance from Parque Principal, the city's main square. There you'll see the late-19th century cathedral, its two white towers framing the blue Peruvian sky.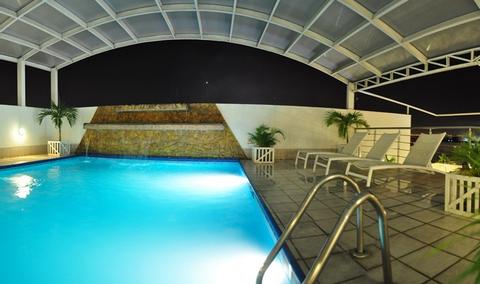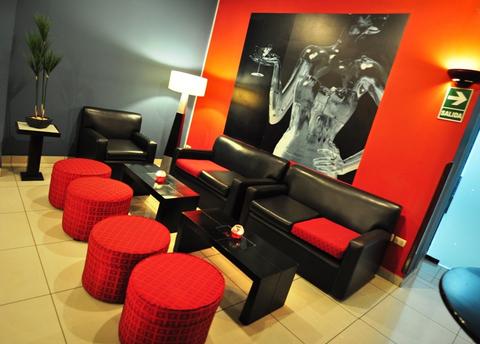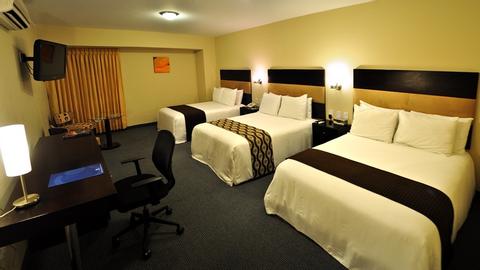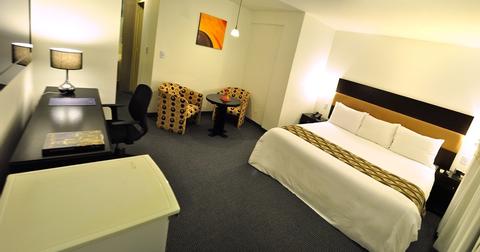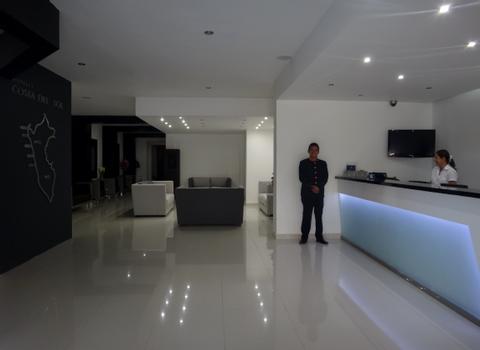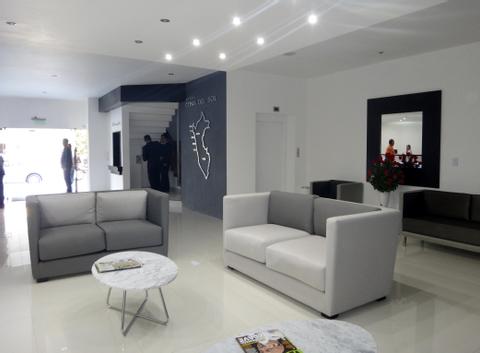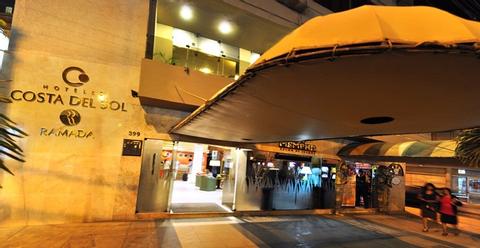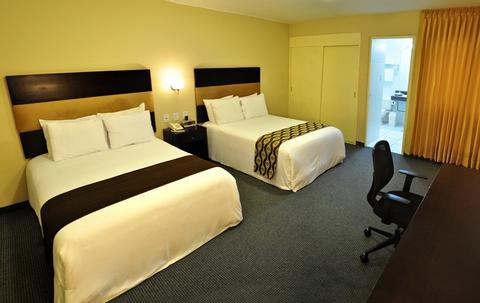 3:00 p.m. check in
12:00 p.m. check out
Restaurant in Hotel
Swimming Pool
Wireless Internet
Visit Chiclayo to see reverberations of the ancient Moche people passed down from generation to generation. Located between two of the most important historical attractions in the area, Chiclayo is an excellent base camp for exploring the history of northern Peru. 40 minutes to east, visit the Huaca Rajada. The Huaca Rajada is the most important archeological find in Latin America – the untouched tomb of the Lord of Sipán. See the reconstruction of the complete tomb at the Museo Tumbas Reales de Sipán, just a 15-minute drive north on the Panamericana Norte highway.
Your room at Costa del Sol Ramada has its own cable TV and air conditioning. Rooms are decorated simply, with convenient amenities like Wi-Fi Internet, a safety deposit box, and clock radio. Each room has its own private bathroom, equipped with a hair dryer. 24-hour room service caters to your schedule, no matter how late or how early you feel ready for a meal.
If you've already traveled in Peru, keep in mind that northern Peruvian cuisine has its own distinct characteristics. Try some of the hearty offerings at the hotel's Paprika restaurant, influenced by the African and native population. The lobby and the bar have a modern design aesthetic, with cool colors and a calm atmosphere. If you're feeling lucky, visit the casino on the premises for a game or two.
Leave the Costa del Sol Ramada feeling fully refreshed, thanks to the laundry service and shoe shine service. Keep your luggage conveniently stored in the hotel's baggage area. If you have anything you need to work on, the 24-hour business center and the postal service are there to accommodate your needs.
Walk 15 minutes north of the hotel to visit La Mercada de Brujas, or "the witchcraft marketplace." This is one of the largest and best-known marketplaces for herbal medicine in Latin America. You'll find instruments for casting spells, as well as the San Pedro cactus, an ingredient in important shamanic rituals.
You don't have to leave the hotel for all the vacation amenities – you can get a massage, go for a swim in the indoor pool, or have a soak in the Jacuzzi. Get some exercise in the gym, and round off your healthy routine with a visit to the sauna.
More Property Amenities
Bar
Conference Rooms
Full Size Gym
Casino
Private Parking
Safe Deposit Box
Room Service
Laundry Service
Mini Refrigerator
Hot Water
Hair Dryer
Mini Bar
Alarm Clock
Accommodations
Alarm Clock
Hair Dryer
Hot Water
Mini Bar
Mini Refrigerator
Wireless Internet
Alarm Clock
Hair Dryer
Hot Water
Mini Bar
Mini Refrigerator
Wireless Internet
Alarm Clock
Hair Dryer
Hot Water
Mini Bar
Mini Refrigerator
Wireless Internet
Alarm Clock
Hair Dryer
Hot Water
Mini Bar
Mini Refrigerator
Wireless Internet
Similar Hotels