Chiclayo, Peru
Chiclayo is located in a green valley along Peru's North Coast. It provides respite from the arid coast and is well known for its historical sites, agriculture, and high-quality restaurants.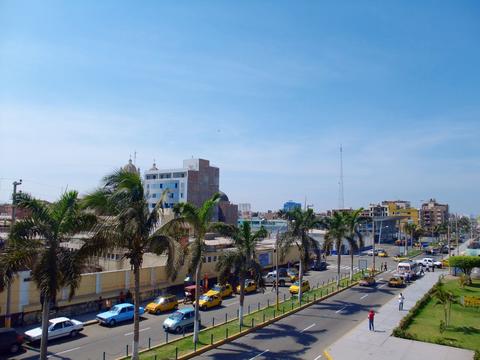 The city was founded in 1560 as a rural Indian village that connected the colonial towns of Zana and Lambayeque with the port of Pimentel. Until the 19th century, Chiclayo remained a small town in comparison to the nearby city of Lambayeque. Over the last two hundred years, however, Chiclayo has grown into a commercial hub and northern Peru's second largest city.
At the very heart of the city lies the Plaza de Armas, Chiclayo's attractive main square, where colonial architecture mixes with modern cafes and tasty restaurants. Gustav Eiffel, the man who constructed the Eiffel Tower in Paris, designed the Chiclayo Cathedral in 1868. This impressive neoclassical cathedral is well worth a look.
The main market, Mercado Modelo, is considered one of the most interesting markets in Peru—on a stroll through the market, you can find everything from food to healing charms to hats and woven straw baskets. While you're in Chiclayo, also plan to sample some of Peru's finest seafood in one of the many local restaurants.
In the desert sands and surrounding valleys, ancient civilizations constructed sacred pyramids that went unnoticed until 1987, which was when the Lord of Sipán was discovered. After this discovery, Chiclayo was overloaded with archaeologists who unearthed more pyramids and tombs.