Peru has two major waterfall destinations: The Gocta Falls in the Chachapoyas Region and the Mandor Falls just outside of Machu Picchu. If you are visiting the Chachapoyas Cloud Forest or the ancient Inca citadel, take the time to trek out to these waterfalls and enjoy nature's own spa!
Gocta Waterfall is one of the tallest waterfalls in the world, and the source of an interesting legend about a murderous mermaid meant to scare people off from swimming in the plunge pool. Only 'discovered' by outsiders in 2005, the two-tiered falls can be seen from miles around and the trek there — on foot or horseback — is beautiful.
Mandor Falls are just a short hike from Aguas Calientes, just outside of Machu Picchu. With a few different falls and pools perfect for taking a dip, Mandor is a great place to come in celebration of a Machu Picchu trek!
#1:

 Chachapoyas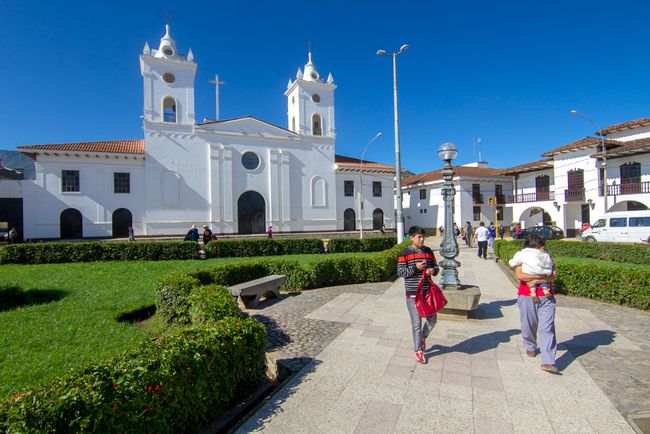 Chachapoyas, Peru →
What do you get when the snowy peaks of the Andes meet the hot and steamy Amazon jungle? Lots and lots of water, in all its many forms. The cloud forests of Peru, straddling these two geographical areas, are home to rivers, lakes, waterfalls, and lots of mist and fog.
In Chachapoyas, the mightiest of these watery areas is the Gocta Falls. Falling from a height of 2,529 feet (771 m), it is one of the tallest waterfalls in the world. There are a few places to see the falls from afar — including the amazing Gocta Falls Lodge, but in order to admire it in all its glory, you'll want to take a hike through the jungle to get up close to the cascade.
#2:

 Tarapoto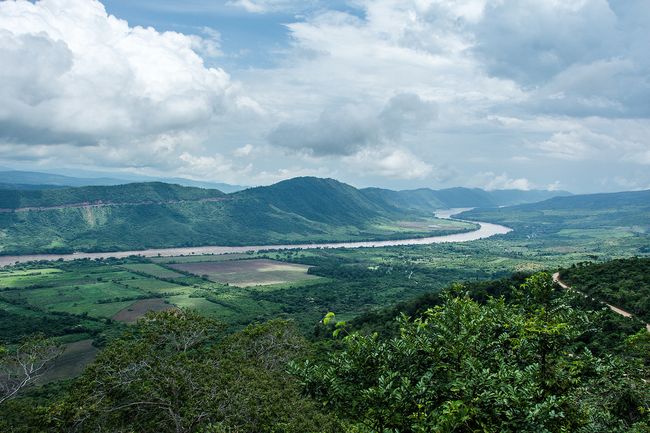 Tarapoto, Peru →
There's nothing quite like a waterfall to cool you off on a hot day, especially when that hot day finds you in the humid jungles of Peru! Tarapoto, the 'city of palms' at the edge of the northeastern Peruvian Amazon, is lucky to have quite a few.
The falls of Pucayaquillo and Aguashiyacu have thundered through the jungle for so long that they have created perfect swimming holes for those in need of a respite from the heat. The latter is even home to some of the jungle's tropical birds, which can be seen flying out from under the cascade!