Hotel El Tumi offers visitors a balcony with a view of Huaraz. Quite a view it is, at an impressive 9,934 feet (3,028 m) and surrounded surrounded by the Cordillera Blanca mountain range.
Featured in:
City Center, Great for Families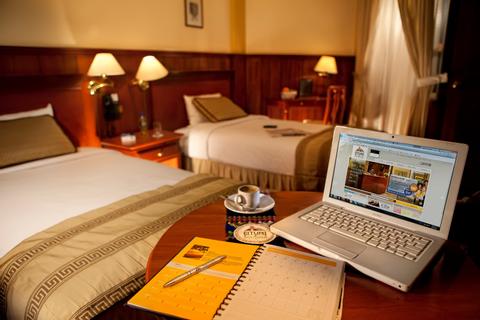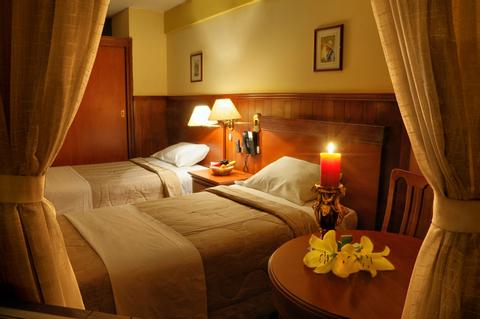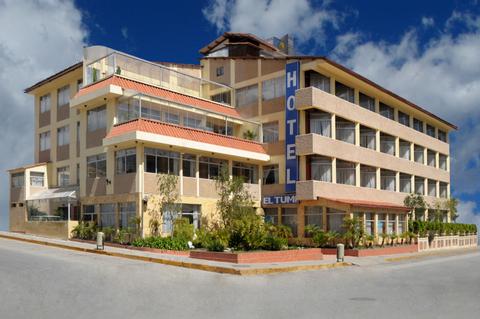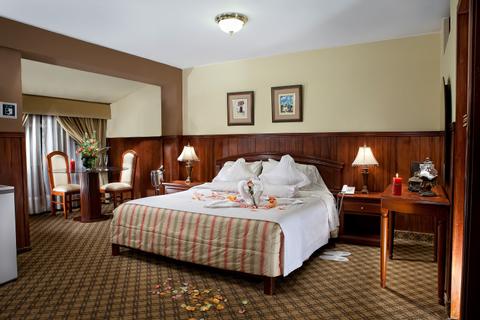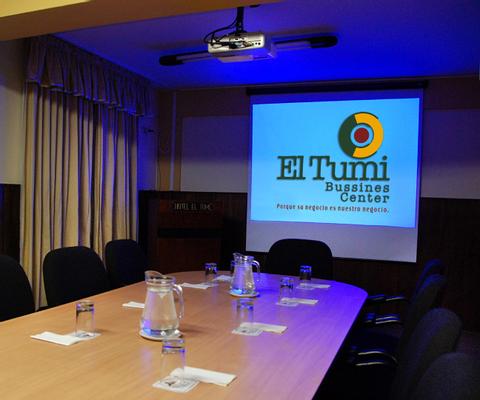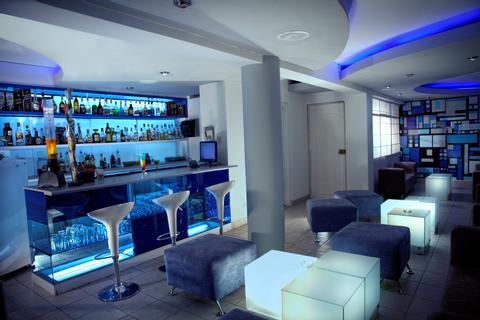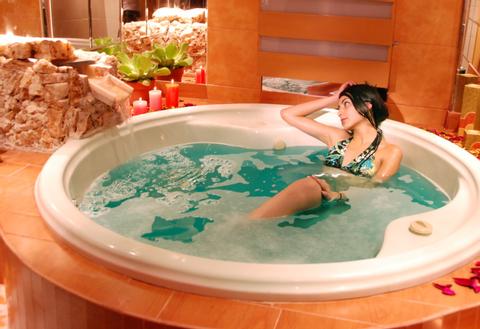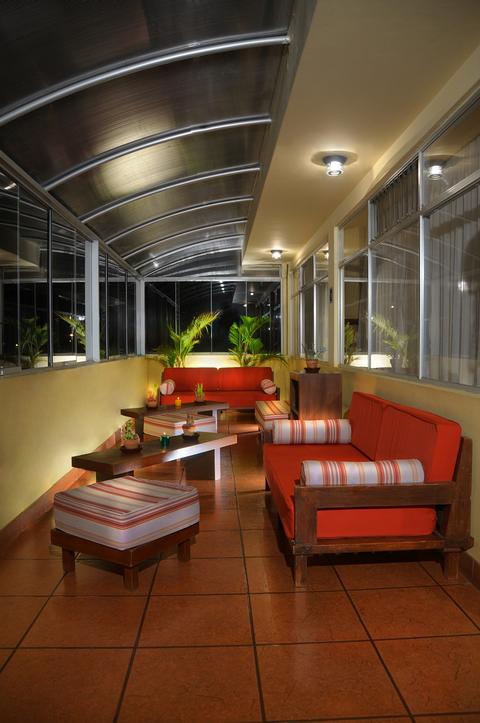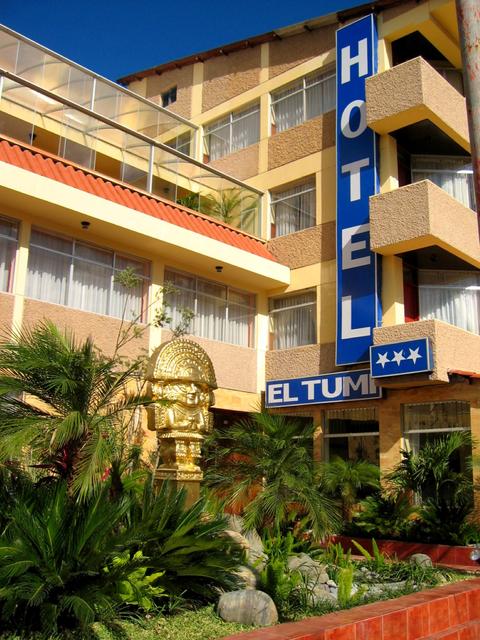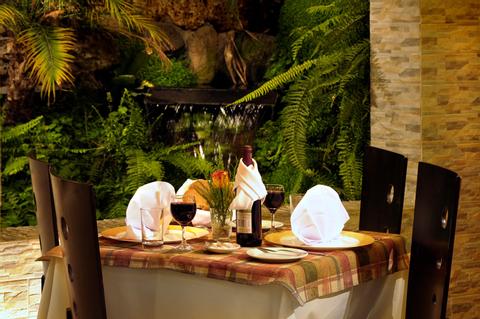 3:00 p.m. check in
12:00 p.m. check out
Restaurant in Hotel
Spa Services
Wireless Internet
Free Breakfast
El Tumi is a 6-minute walk from the Plaza de Armas, Huaraz's town center. Visit the nearby Museo Arqueológico de Áncash to see stone statues made by the ancient Recuay people. Plump, grinning figures beguile visitors, the faces of a lost piece of Peruvian history. You'll also get to admire a collection of mummies and artifacts left behind by the Chavín, another important pre-Inca civilization. For a comprehensive vista of the city and the surrounding mountains, take a 12-minute drive from the hotel to Mirador Rataquena. You'll know you've arrived at the summit when you come to a simple cement building topped with a large cross.
Rooms at El Tumi are clean and well-equipped, designed to with a mix of cozy and elegant features. You'll have a comfortable bed and private bathroom with hot water. Relax in your room with the cable TV and complimentary Wi-Fi. Feel free to phone home – every room has a phone for making national and international calls. El Tumi is ready to meet the needs of travelers who have work to do on the road, with a full-service business center where you can make scans and copies or send faxes.
El Tumi can take care of your belongings while you're exploring the town or the mountains. Leave your clothes with their laundry service and store your valuables in an in-room safety deposit box.
When you return for the day, take advantage of the hotel's extensive spa services. Treat yourself to the sauna, a massage, or a facial. When you're sore from a long day of hiking, take a break in the spa's whirlpool tub.
More Property Amenities
Bar
Breakfast Available
Cable TV
Conference Rooms
Hair Dryer
Heaters
Hot Water
Internet Access
Laundry Service
Private Parking
Room Service
Telephone
Accommodations
Cable TV
Hot Water
Telephone
Wireless Internet
Cable TV
Hot Water
Telephone
Wireless Internet
Cable TV
Hot Water
Telephone
Wireless Internet
Cable TV
Hot Water
Telephone
Wireless Internet
Cable TV
Hot Water
Mini Refrigerator
Telephone
Wireless Internet
Living Room
Cable TV
Hot Water
Telephone
Wireless Internet
Similar Hotels