Ceiba Tops is located along the banks of the Amazon River some 25 miles (40 km) from Iquitos. This hotel offers modern comforts in a beautiful rainforest setting.
Featured in:
Eco Lodges, All Inclusive, Great for Families, Isolated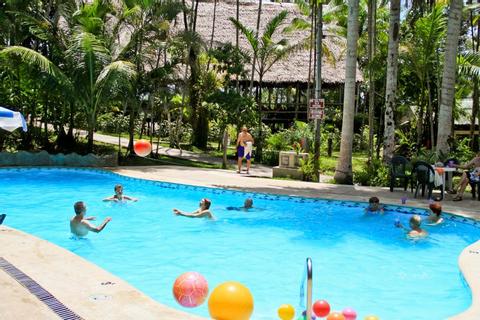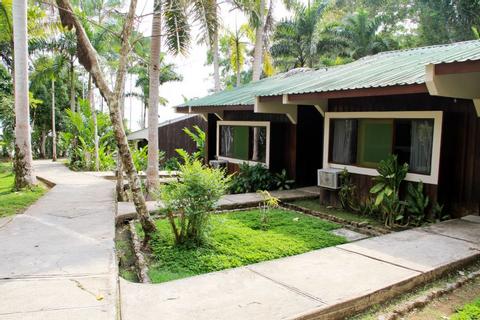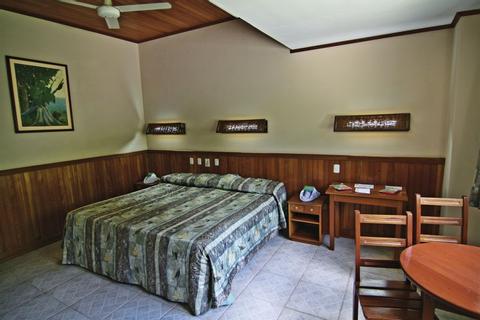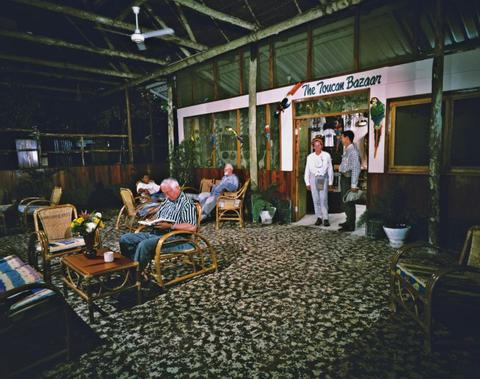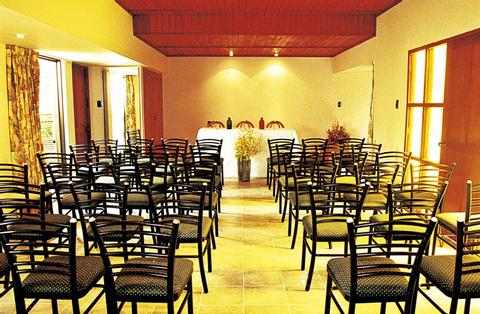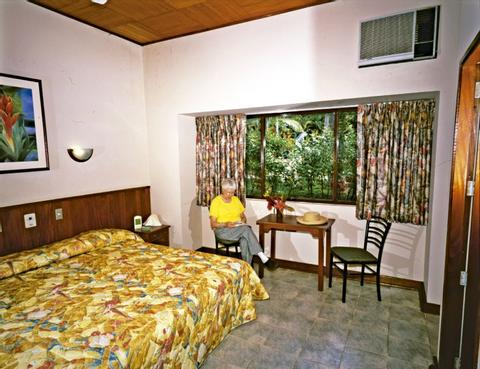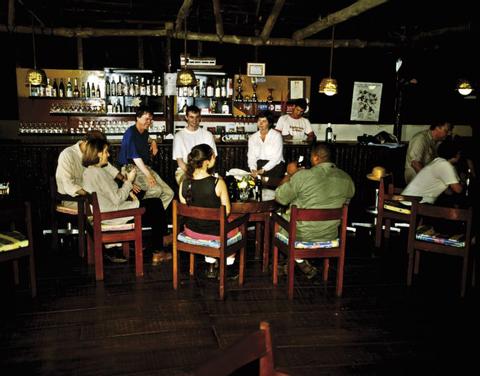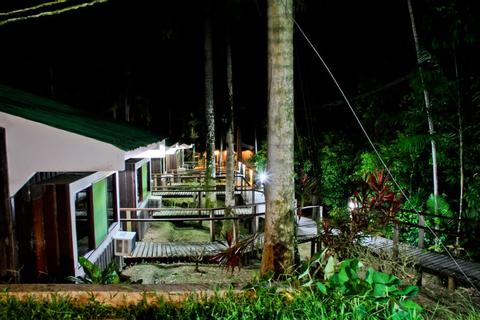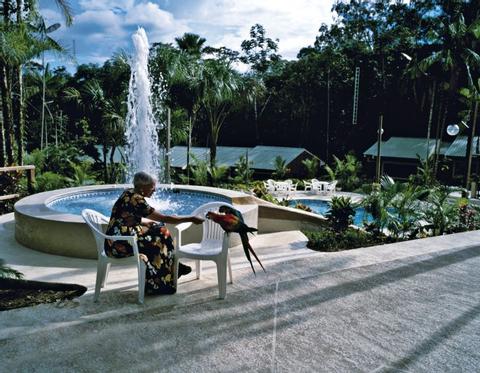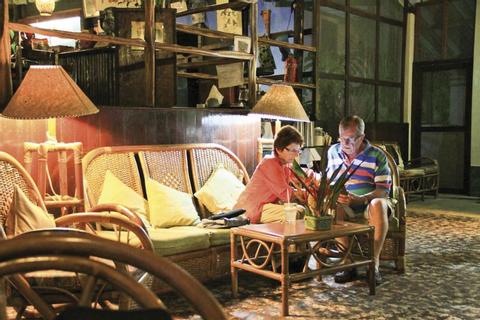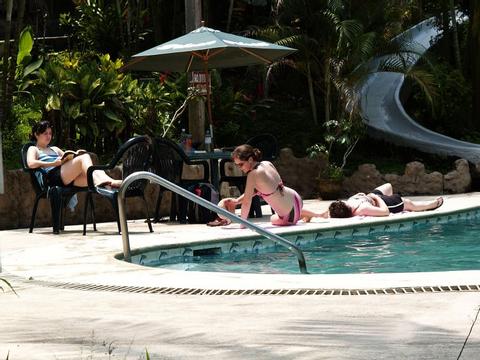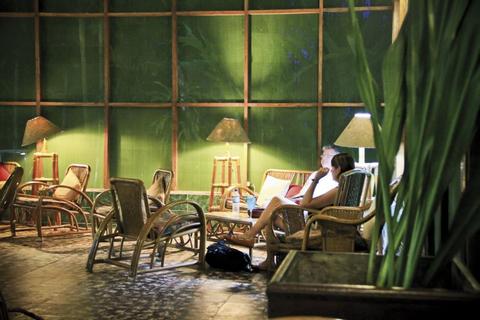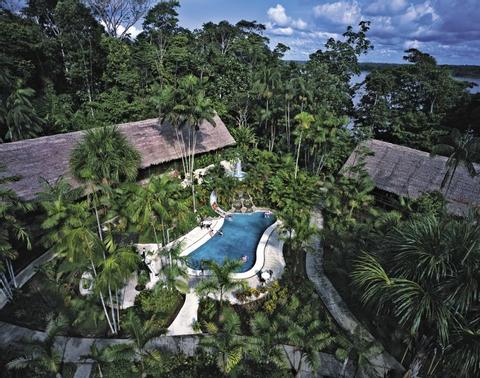 3:00 p.m. check in
12:00 p.m. check out
Free Airport Pickup
Restaurant in Hotel
Wireless Internet
Free Breakfast
Iquitos is often used as a launching-off point for visiting the Peruvian Amazon. The city was built during the rubber boom in the 19th century and continues to have a bit of Old World charm. While staying at Ceiba Tops, however, you'll be somewhat removed from Iquitos. The hotel is in the jungle, which provides travelers with easy access to the trees, animals, sights, and sounds of the Peruvian Amazon. You can explore primary rainforests, go bird watching, and even fish for piraña while staying here.
Ceiba Tops is the newest of the Explorama lodges. It's set 25 miles (40 km) downriver from Iquitos on 250 acres (100 ha) of land along the banks of the Amazon River—85 acres (34 ha) are primary rainforest and 163 acres (66 ha) are secondary rainforest. As such, guests of Ceiba Tops will be able to enjoy the Amazon wilderness at every turn. Animals frequently make their way through the hotel property—don't be surprised if you find yourself face-to-face with a peccary while soaking in the hot tub.
The accommodations here are simple, clean, and comfortable. They are equipped with a variety of modern amenities. Air conditioning comes in key during the hot, humid months, and there is a private hot water bathroom so you can rinse off after a muddy day on the trails. All rooms have a small table and chairs where you can sit and write in your journal. Suites at Ceiba Tops include a Jacuzzi bathtub—relaxing in one of these tubs after a busy day is the definition of delightful. Connecting rooms are available for families.
There are all sorts of activities that guests can take part in while staying here—bird watching, piraña fishing, visiting indigenous villages, and night tours. There's even a canopy walk, providing you with a bird's-eye view of the forest. Ceiba Tops has a swimming pool where you can cool off during the day, and a hot tub where you can soak at night. A waterslide curves into the pool, offering up fun for the young and old alike. If you'd rather lounge around, visit the hammock house to stretch out and relax in an outdoor hammock.
Meals are served three times a day at the lodge. They are offered buffet-style, with a range of options to choose from. Order beers or cocktails from the bar, and then sip on them with fellow travelers as you recount your daily adventures. Wi-Fi is available in the lodge, and there is a small gift shop that sells artwork, handicrafts, t-shirts, and more.
More Property Amenities
Bar
Breakfast Available
Fan
Free Airport Transport
Gardens
Hammocks
Internet Access
Jungle View
River View
Accommodations
Canopy Walkway 3 Nights/ 4 Days Package
Sleeps 6
2 Nights/ 3 Days Package
Sleeps 3
3 Nights/ 4 Days Package
Sleeps 3
1 Night/ 2 Days Package
Sleeps 6
2 Nights / 3 Days Special Mondays Package
Sleeps 3
3 Nights / 4 Days Special Monday Package
Sleeps 3
4nights/5 Days - Ceiba Tops-Canopy-Explorama
Sleeps 3
Similar Hotels