Surround yourself with the beauty of nature in Iquitos, Peru — it's easy. Heliconia Amazon River Lodge lives up to its name. Not only will you see plenty of the namesake tropical flower 'Heliconia,' you'll also enjoy easy access to the surrounding islands, lagoons, and rainforests. The local wildlife are as enchanting as the scenery — birders will have a field day; pink dolphins call the local waters home; and there's no telling what kinds of tree-dwelling and tiny creatures you'll find scampering amidst the jungle. At Heliconia Amazon River Lodge, your accommodations are part of your adventure.
Featured in:
Eco Lodges, Budget, Great for Families, Isolated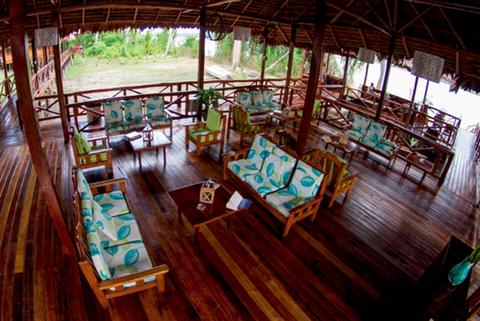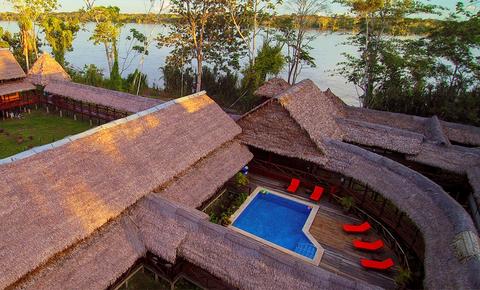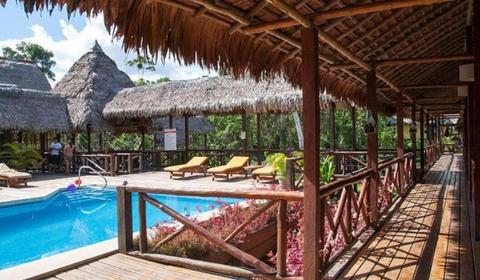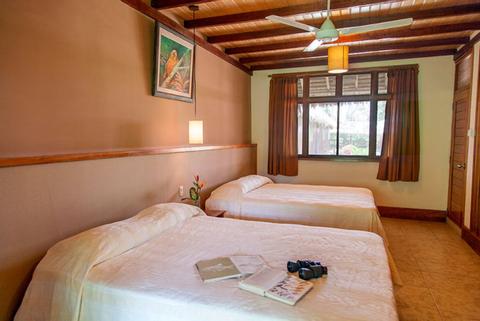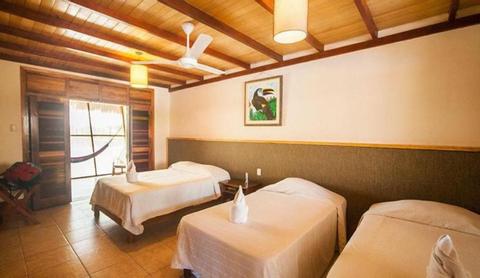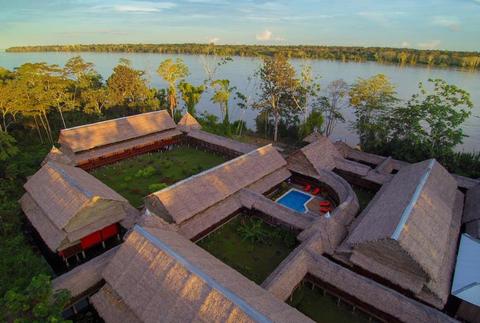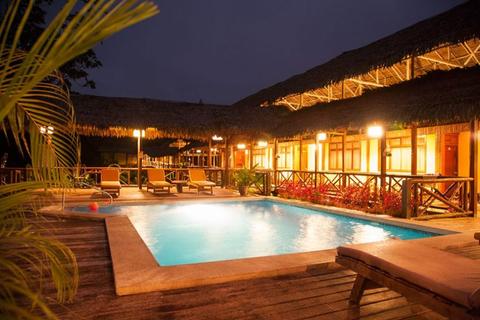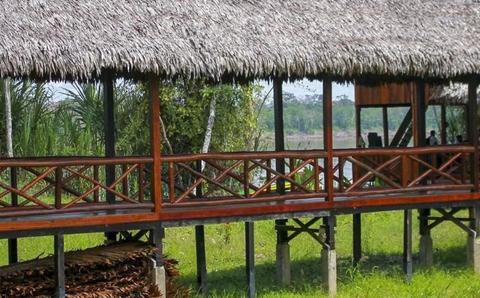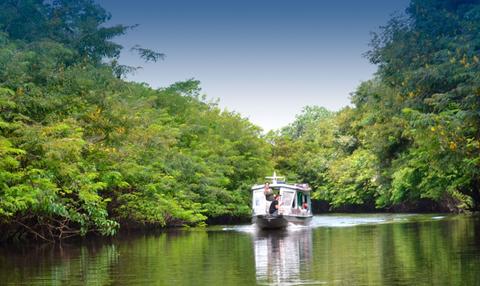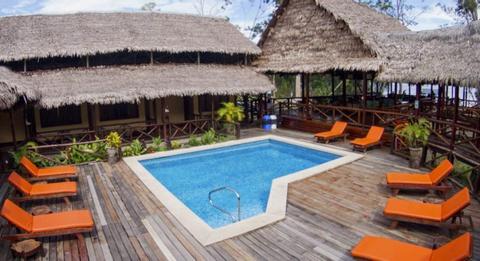 1:00 p.m. check in
12:00 p.m. check out
Restaurant in Hotel
Swimming Pool
Fun fact: Iquitos, Peru is both the largest city situated within the Peruvian rainforest, and the largest city to be inaccessible by road. If you're going to stay in the heart of the Amazon, it should come as no surprise that you'll need to make the voyage by plane or boat. That's nothing to be disgruntled about though; take pleausre in the journey when you get an aerial view of the Amazon Rainforest from your plane. The sight of winding rivers making their way through dense forests is rather incredible. Speaking of the rivers, if you're making the voyage by boat, take a moment to appreciate the fact that you are cruising down the waters of one of the world's most precious resources.
Need an example of what kind of vacation you can look forward to during your stay? Here's a 3 day/2 night itinerary brief of an Amazonian Adventure at Heliconia Lodge:
"Welcome to Iquitos" registration and briefing at the Heliconia Office. Transfer to the official lodge by boat with a stopover at Monkey Island.

Visit to the Pedrito or Isla d los Monos Farm (dependendent upon the season).

Walk through the jungle.

Night tour by boat.

Search for pink dolphins.

Observation of 'royal victories.'

Birdwatching tour.

Piranha fishing tour.

Visit to craft mill.
That's a lot of activity! Throughout the course of your stay, you will enjoy full electrical power at the lodge (subject to change, pending amount of arrival/departure flights). You will also get to taste succulent seasonal fruits during lunch and dinner! Please note that this itinerary does not include complimentary beverages, tips for porters, airline tickets, and airport tax.
Explore the Amazon one adventure at a time. Book your stay at Heliconial Amazon River Lodge and enjoy comfortable accommodations from one of the Earth's most precious and untamed regions. This is one Amazon you'll have to experience offline ;-)
Flight Information
It is advised that you arrive (from Lima) before 9 a.m., and take flights at 5:30 p.m. onwards.

If you arrive outside of recommended times, the cost of an extra boat is $90 USD one way.
More Property Amenities
Gardens
Bar
Fan
Hammocks
River View
All Meals Included
Accommodations
Standard Room 4D/3N Basic Program
Sleeps 4
Standard Room 3Days/2Nights
Sleeps 4
Similar Hotels