Sacred Valley, Peru Horseback Riding

Horseback Riding & Inca Salt Pans of Maras
Sacred Valley
Take this horseback riding tour to see some of the most incredible formations in the Valley of the Inca. You'll stop to see the salt pans of Maras and the circular terraces of Moray. Guides to this area can share some of the area's Inca legends, as well as interesting information on the history of these landmarks.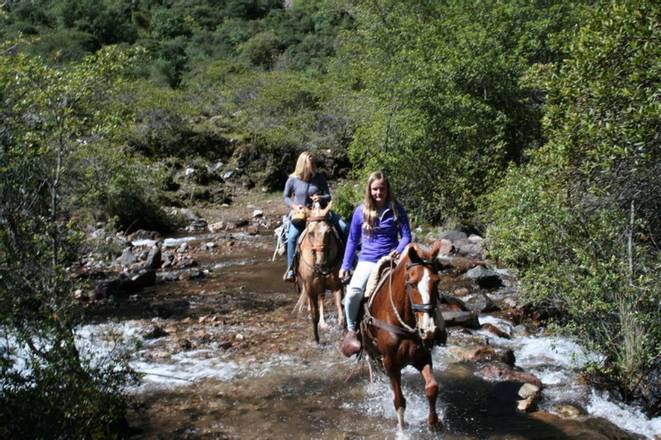 Horseback Riding - Hacienda Chalan Riverside Surroudnings
Sacred Valley
Get to know the landscape of the Inca on this horseback riding tour through Urubamba – also known as the Valley of the Inca. This four-hour tour takes you down a gorgeous, riverside path. You don't have to be an expert equestrian for this adventure – it's designed for beginner and intermediate horseback riders. The Peruvian Paso horse offers a particularly smooth ride, which makes for an easygoing tour.