Nature Tours and Activities in Peru
The Peruvian landscape is varied and includes notable features like the Andes Mountains, Amazon Jungle and Lake Titicaca, as well as lesser-known (but no less impressive) deserts, plains, and coastal areas. All sorts of micro- and macroclimates exist here, supporting an assortment of plants and animals. These tours allow you to experience nature in Peru. Tour options include bird watching, fresh water fishing, hiking, marine mammal observation, and more.
Nature Tours and Activities in Peru
---
Peru offers a variety of tours & activities stretching across 2 distinct categories.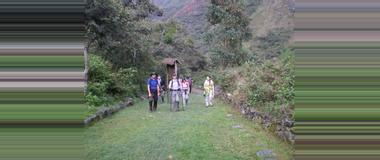 Hiking Tours
The Peruvian landscape includes huge mountains, coastal lowlands, high plains,...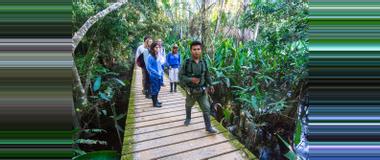 Nature Walks
Peru's eleven eco-regions contain a sixth of all plant life on the planet, as well as an...
Peru Attractions
Heres a list of Peru's Amazing Sights and Attractions