St. Herman's Blue Hole National Park, Belize
Located on the Hummingbird Highway 12 miles (20 km) southeast of Belmopan, St. Herman's Blue Hole National Park covers over 500 acres (200 ha) of rich tropical rainforest. The park, which is managed by the Belize Audubon Society, is home to over 200 bird species and a variety of wildlife, including howler monkeys, which can be heard regularly throughout the forest.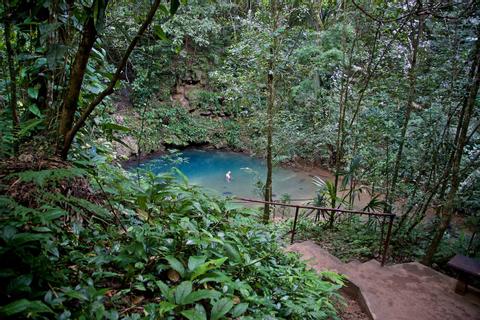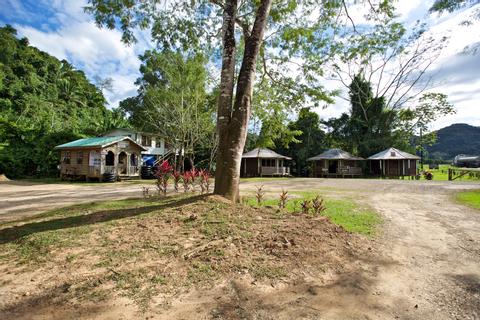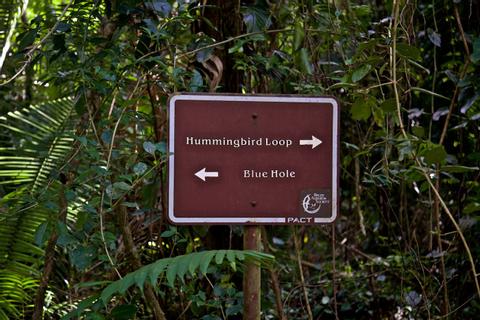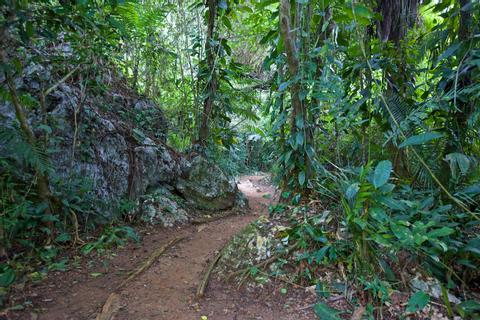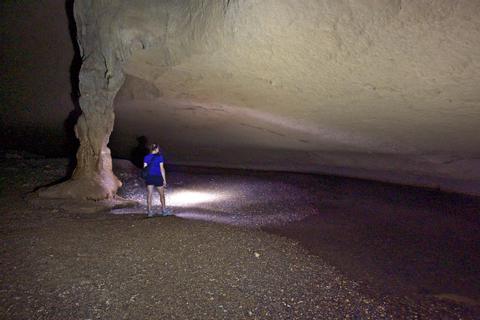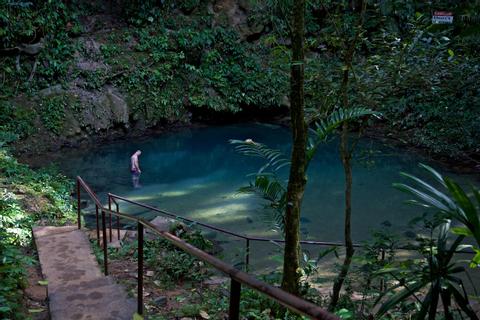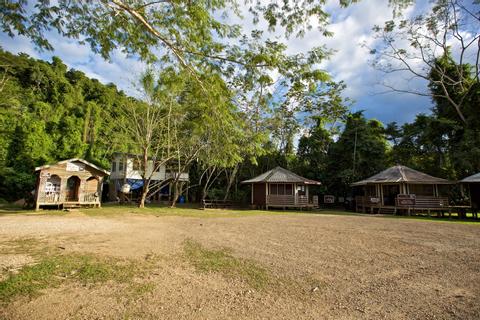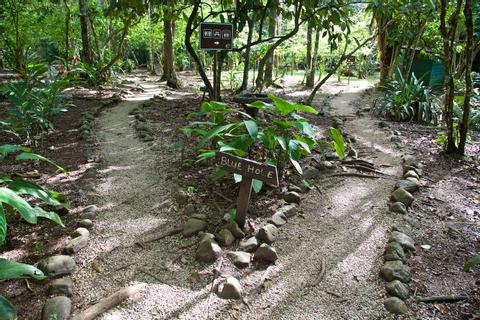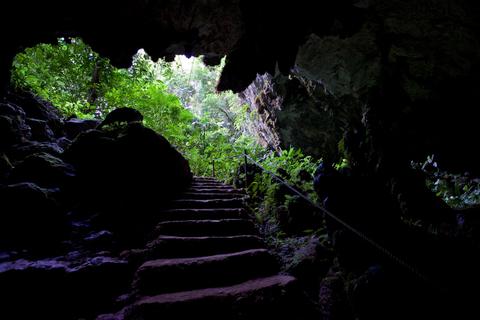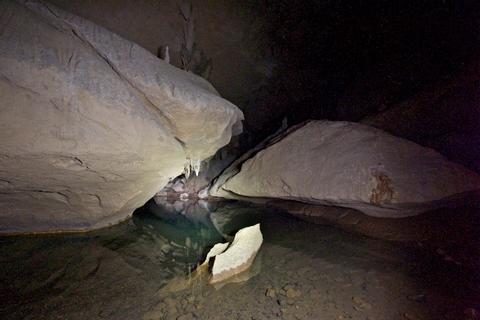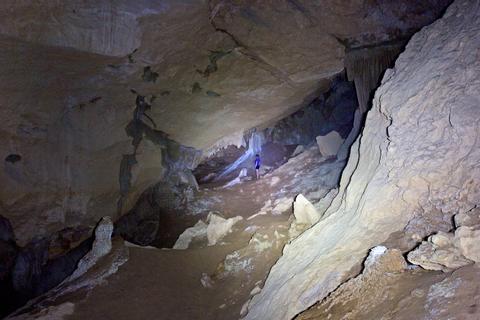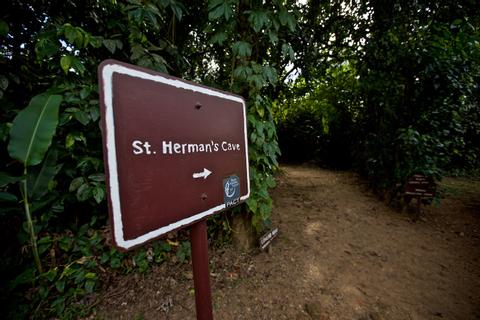 Within the national park are three main attractions. The first is St. Herman's Cave, which is one of the most accessible caves in the country and one of the few that can be explored independent of a guide. From the park's main parking area, the entrance to the cave is a quick 20-minute walk through the jungle along a well-signed grassy path. The lushly forested entrance sits in a 120 foot (37 m) wide sinkhole that narrows as explorers descend down the steep concrete steps. Once at the bottom, the cave opens to a large cathedral with giant stalactite and stalagmite formations jutting out from the walls of the cave. Visitors can follow a well-formed pathway for approximately 1/3 mile (0.8 km) until they reach a sign indicating the turnaround point. Those wishing to probe further must hire a guide at the park's main entrance. All Mayan artifacts, including pottery and spears, are beyond this boundary. Whether you explore St. Herman's Cave with a guide or independently, stable footwear and a headlamp are necessary.
The second attraction is the Inland Blue Hole (not to be confused with the famous dive site the Great Blue Hole off of the Caribbean Coast). The Inland Blue Hole is a sapphire-colored sinkhole surrounded by jungle vegetation and limestone rock walls, forming an attractive 25-foot (8-m) deep swimming hole. The water in the Blue Hole is part of an underground cave system that flows into the Sibun River. To reach the swimming hole, it is a 45-minute hike from the park's main entrance through a densely forested region. Alternatively, you can drive further down the highway and park in a second parking lot—from here, the swimming hole is a mere 5-minute walk through the jungle down a series of concrete steps. If it has recently rained, there is a possibility that the color and clarity of the Blue Hole will be impacted, with the water turning a murkier green. All visitors should bring bug spray.
Finally, there is another cave, the Crystal Cave, which is a challenging excursion and can only be visited with a guide. This deep cave poses physical challenges, and guests should be prepared to use rappelling equipment and travel through narrow passages. Those who make it to the end will encounter shimmering crystal formations, Mayan ceremonial relics, and the skeletal remains of Mayan sacrificial victims.
St. Herman's Blue Hole National Park Things to Do