At Grand Caribe you'll have accommodations near Ambergris Caye's beaches and healthy coral reefs. This resort has its own strip of beach for visitors to enjoy without too many crowds.
Featured in:
Business, Beachfront, Luxury, Great for Families, Best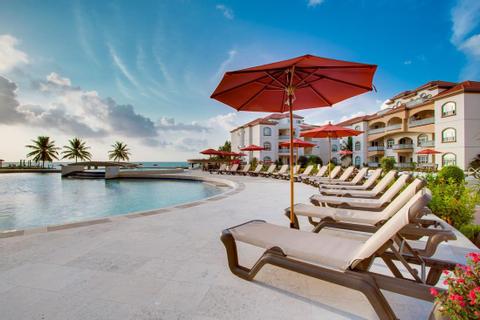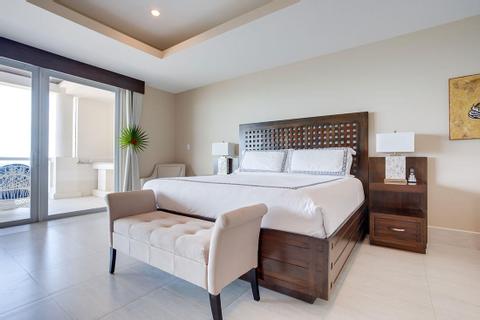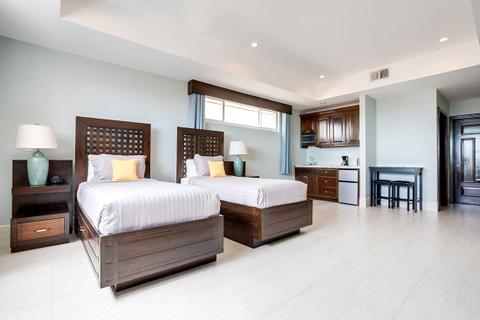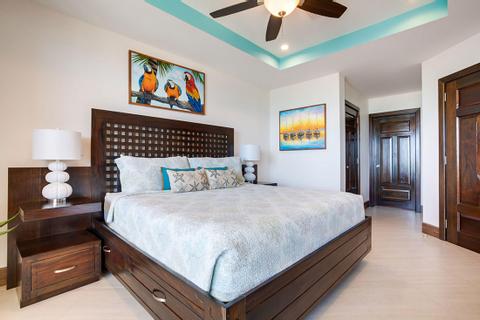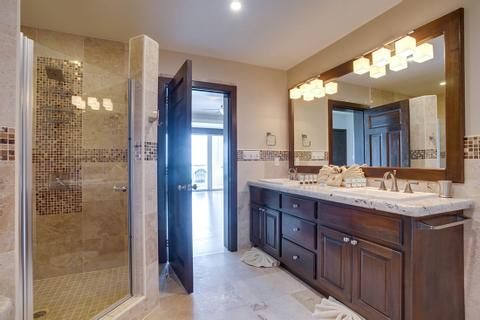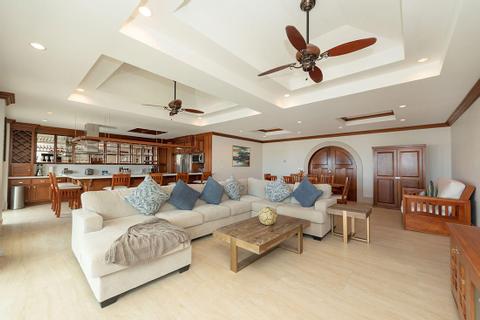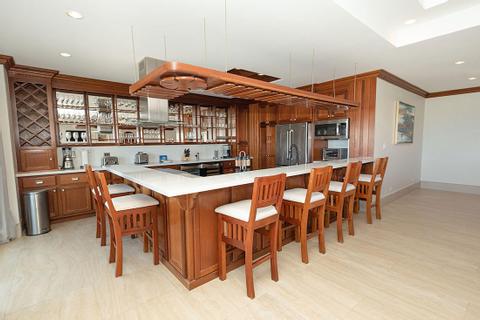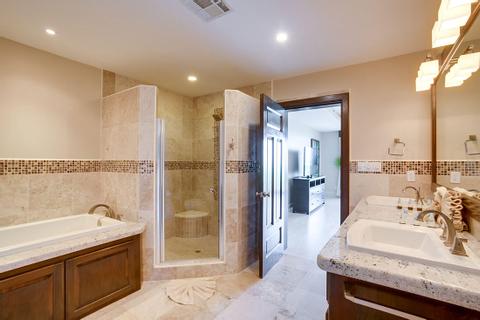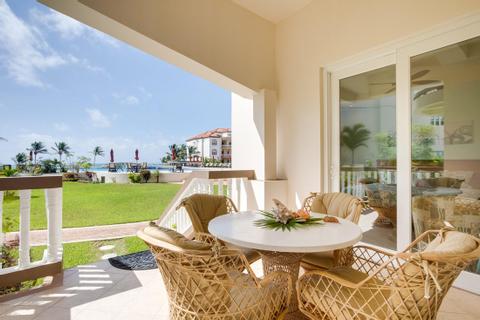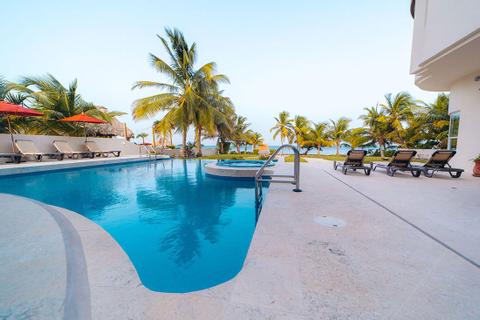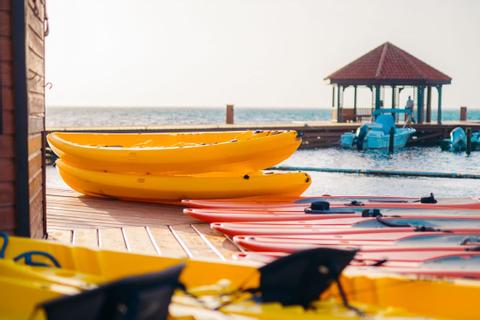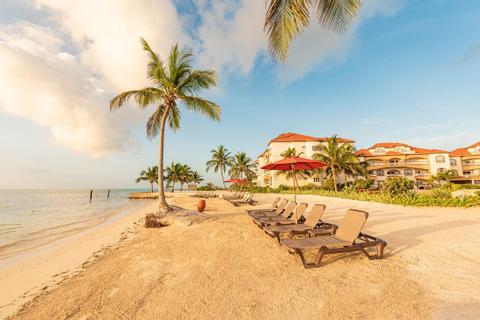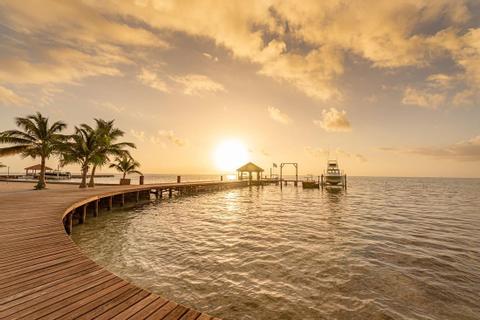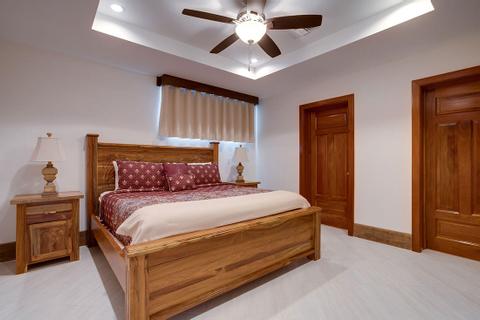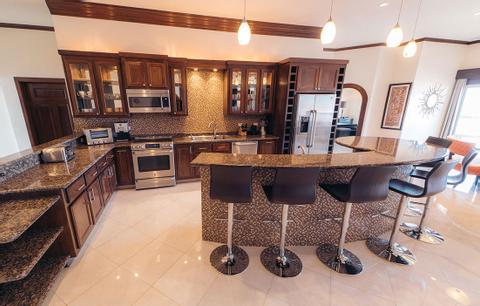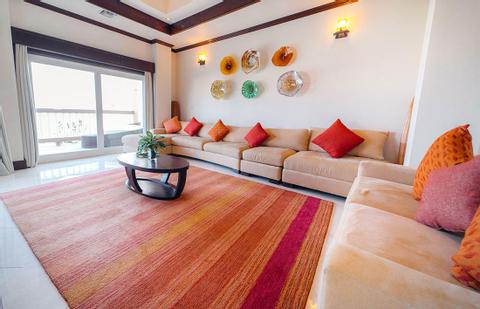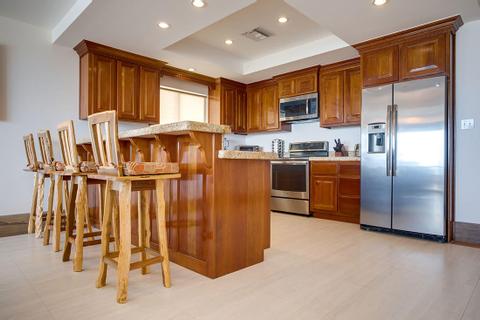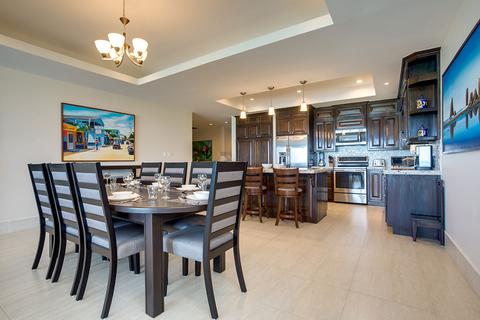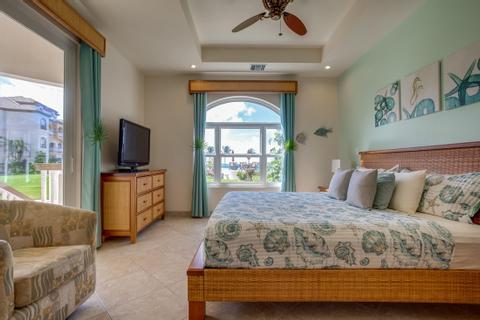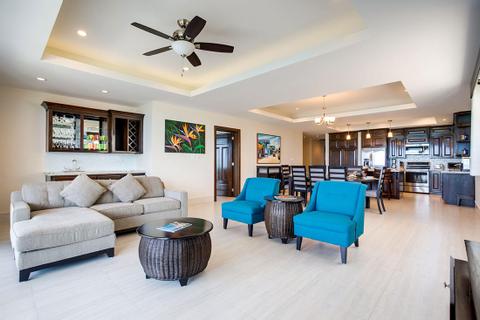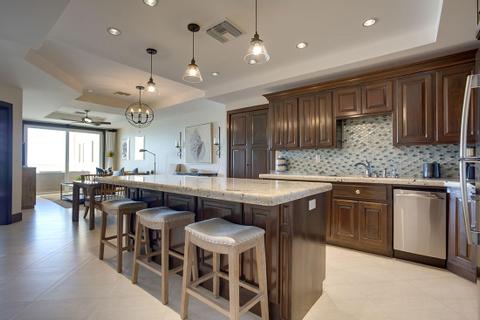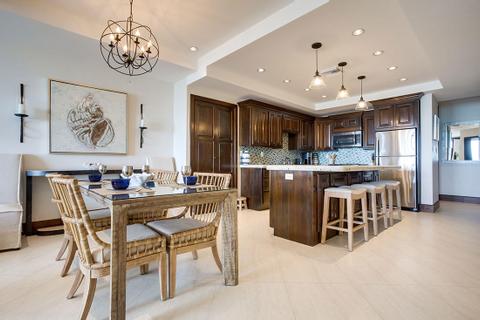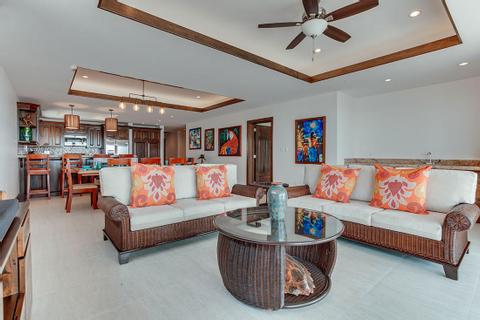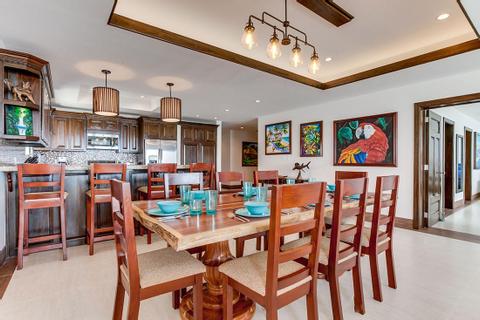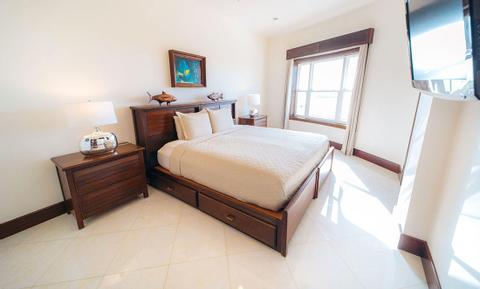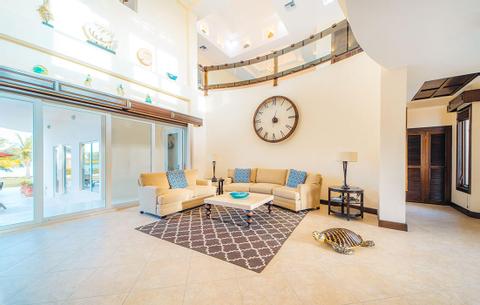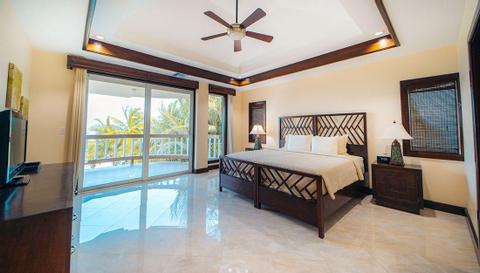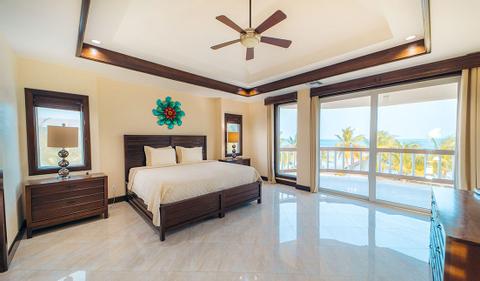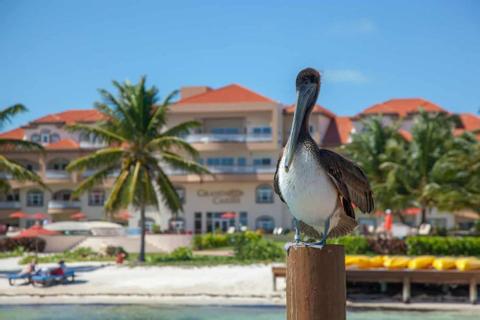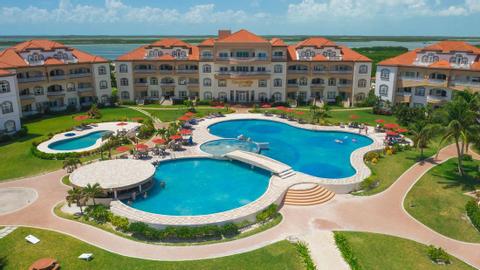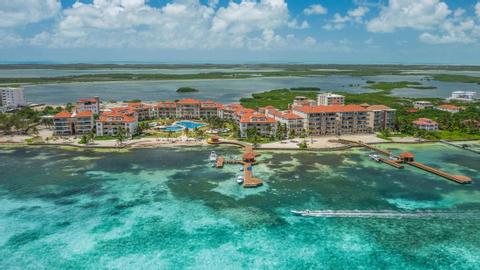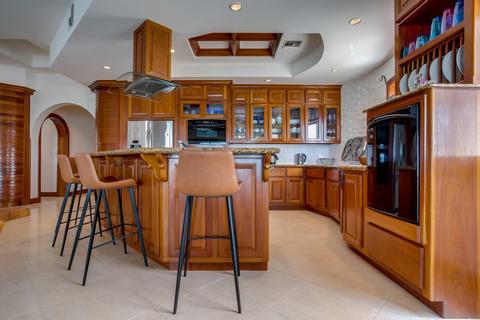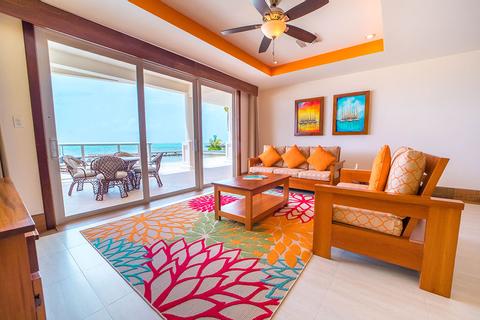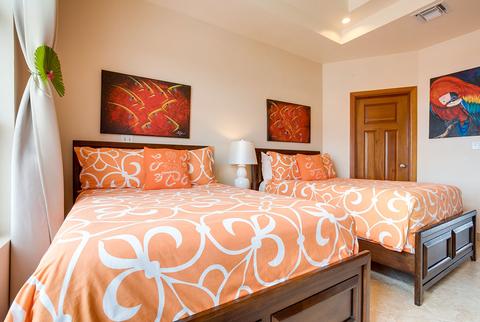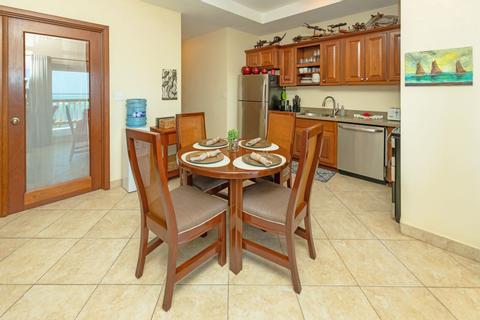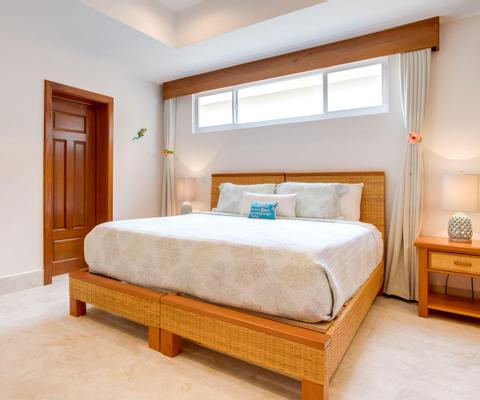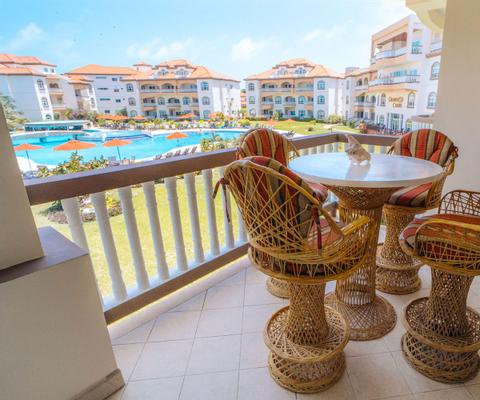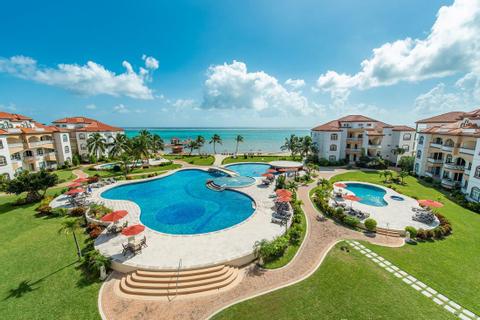 3:00 p.m. check in
11:00 a.m. check out
Restaurant in Hotel
Spa Services
Swimming Pool
Wireless Internet
While you're staying on Ambergris Caye, you can arrange to take diving tours to some of the country's top diving sites, including the Belize Blue Hole and the Belize Barrier Reef. Grand Caribe is also a short distance from Mexico Rocks, which is a popular snorkeling destination. Ambergris Caye is home to the Hol Chan Marine Reserve, which is a popular place to see sharks and stingrays. This island also has extensive mangroves that provide a habitat for crocodiles – take a tour to see these enormous reptiles in action.
Grand Caribe offers 72 condos that are spread out over 8 buildings. Condos at Grand Caribe are vibrant, with sharp accent colors balanced by warm, wood details. Each condo has air conditioning and a fan. In the private bathroom you can polish off your grooming rituals with the hair dryer.
You can cook some of your meals in the condo's fully equipped kitchen. This hotel has a restaurant and bar on the rooftop. There is also a convenience store on the grounds, where guests can purchase snacks and drinks.
In the living room, you'll find a flat-screen cable TV and a DVD player. Access the Wi-Fi anywhere in the resort as well as in your condo. Your guest space will stay neat and tidy with daily housekeeping.
If you need your laundry done, inquire about the condo's laundry service. Keep your wardrobe nice and neat with the iron and ironing board provided with the condo. Interiors stay cool and comfortable with air conditioning and ceiling fans.
Grand Caribe has 5 pools – visit a different one each day! You can also unwind in the Jacuzzis, and visit the poolside bar. Golf carts are the preferred mode of transportation on the island, and you can rent your own from the resort. Rent kayaks to do some exploring along the shoreline.
You can get in a thorough workout at the hotel's fitness center. Guests here can get in lots of pampering at the resort's spa, which offers a robust range of services in a tranquil atmosphere.
Business travelers can use the conference center and meeting rooms. This resort is also equipped to host beautiful events.
More Property Amenities
Air Conditioning
Balcony
Bar
Beach Access
Cable TV
Conference Rooms
DVD player in Room
Fan
Full Size Gym
Hair Dryer
Hammocks
Hot Water
Internet Access
Iron & Ironing board
Jacuzzi
Kitchen
Laundry Service
Massage
Microwave
Mini Gym
Ocean View
Private Parking
Room Service
Accommodations
1BR Ocean Front Deluxe Plus
Sleeps 3
Air Conditioning
Cable TV
Fan
Hair Dryer
Iron & Ironing board
Wireless Internet
DVD Player
Air Conditioning
Balcony
Cable TV
Fan
Hair Dryer
Iron & Ironing board
Microwave
Mini Refrigerator
Wireless Internet
DVD Player
Living Room
Dining Room
2BR Ocean Front Deluxe
Sleeps 5
Air Conditioning
Balcony
Cable TV
Fan
Hair Dryer
Iron & Ironing board
Microwave
Mini Refrigerator
Wireless Internet
DVD Player
Living Room
Dining Room
3BR Panoramic Ocean View Penthouse
Sleeps 7
Air Conditioning
Balcony
Cable TV
Fan
Hair Dryer
Microwave
Mini Refrigerator
Wireless Internet
DVD Player
Living Room
Dining Room
Air Conditioning
Balcony
Cable TV
Fan
Hair Dryer
Iron & Ironing board
Microwave
Mini Refrigerator
Wireless Internet
DVD Player
Living Room
Dining Room
4BR Panoramic Ocean Front Deluxe
Sleeps 9
Air Conditioning
Alarm Clock
Balcony
Cable TV
Fan
Hair Dryer
Hot Water
Iron & Ironing board
Jacuzzi
Microwave
Mini Bar
Mini Refrigerator
Safe Deposit Box
Telephone
Wireless Internet
DVD Player
Living Room
Dining Room
4BR Panoramic Ocean View Penthouse
Sleeps 9
Air Conditioning
Cable TV
Fan
Hair Dryer
Iron & Ironing board
Wireless Internet
DVD Player
Living Room
Dining Room
1BR Ocean View Deluxe
Sleeps 3
Air Conditioning
Balcony
Cable TV
Fan
Hair Dryer
Hot Water
Iron & Ironing board
Microwave
Mini Refrigerator
Wireless Internet
DVD Player
Living Room
Dining Room
2BR Ocean Front Penthouse
Sleeps 5
Air Conditioning
Balcony
Cable TV
Fan
Hair Dryer
Iron & Ironing board
Microwave
Mini Refrigerator
Safe Deposit Box
Wireless Internet
DVD Player
Living Room
Dining Room
5BR Beachfront Villa
Sleeps 11
Air Conditioning
Alarm Clock
Balcony
Cable TV
Fan
Hair Dryer
Hot Water
Iron & Ironing board
Jacuzzi
Microwave
Mini Bar
Mini Refrigerator
Safe Deposit Box
Telephone
Wireless Internet
DVD Player
Living Room
Dining Room
Deck
Patio
Porch
3BR Ocean Front Deluxe
Sleeps 7
Air Conditioning
Cable TV
Fan
Iron & Ironing board
Wireless Internet
DVD Player
Living Room
Dining Room
1BR Ocean Front Deluxe
Sleeps 3
Air Conditioning
Balcony
Cable TV
Fan
Hair Dryer
Iron & Ironing board
Mini Refrigerator
Wireless Internet
DVD Player
Living Room
Dining Room
1BR Ocean View Penthouse
Sleeps 3
Air Conditioning
Cable TV
Fan
Hair Dryer
Iron & Ironing board
Microwave
Mini Refrigerator
Wireless Internet
DVD Player
Living Room
Dining Room
Air Conditioning
Balcony
Cable TV
Fan
Hair Dryer
Microwave
Mini Refrigerator
Wireless Internet
DVD Player
Living Room
Dining Room
Air Conditioning
Cable TV
Fan
Hair Dryer
Iron & Ironing board
Wireless Internet
DVD Player
Air Conditioning
Cable TV
Fan
Hair Dryer
Hot Water
Iron & Ironing board
Microwave
Wireless Internet
DVD Player
Living Room
Dining Room
1BR on the Beach Walk Out
Sleeps 3
Air Conditioning
Cable TV
Fan
Hair Dryer
Iron & Ironing board
Wireless Internet
DVD Player
Air Conditioning
Cable TV
Fan
Hair Dryer
Iron & Ironing board
Wireless Internet
DVD Player
Air Conditioning
Balcony
Cable TV
Fan
Hair Dryer
Microwave
Mini Refrigerator
Wireless Internet
DVD Player
Living Room
Dining Room
2BR on the Beach walk out
Sleeps 5
Air Conditioning
Balcony
Cable TV
Fan
Hair Dryer
Iron & Ironing board
Microwave
Mini Refrigerator
Wireless Internet
DVD Player
Living Room
Dining Room
Feedback from Travelers
Very nice hotel but a little isolated. You need to use a golf cart. It would be nice to have the golf cart as part of the room package. There was a 1.5 day power-outage. They moved us to a different suite that had a back-up generator
Similar Hotels