Xanadu Island Resort has cultivated its pool and its grounds to bring you the best of the Belizean environment, just a short walk or bike ride from the island's busiest city, San Pedro.
Featured in:
Waterfront, Beachfront, Luxury, Eco Lodges, Honeymoon, Boutique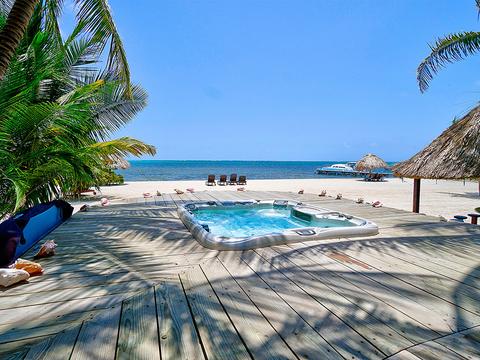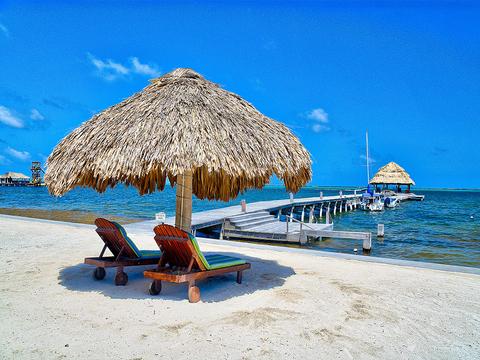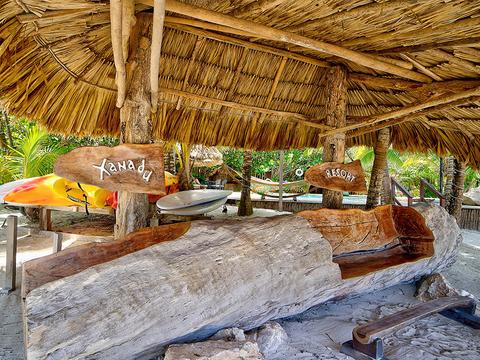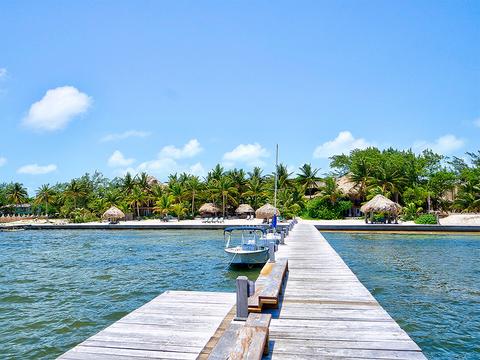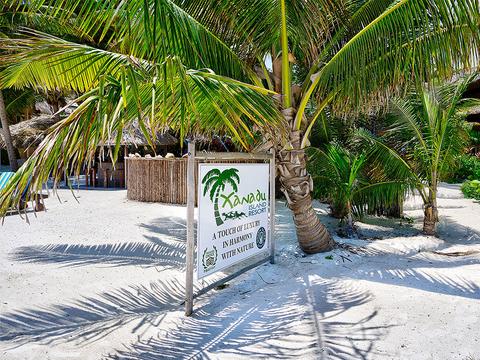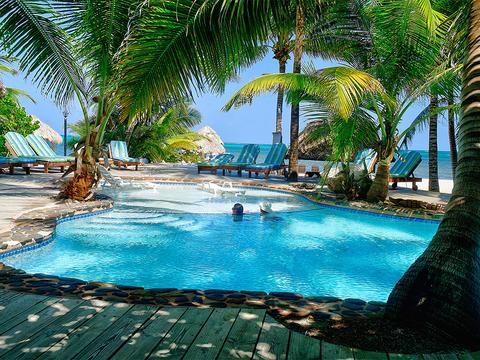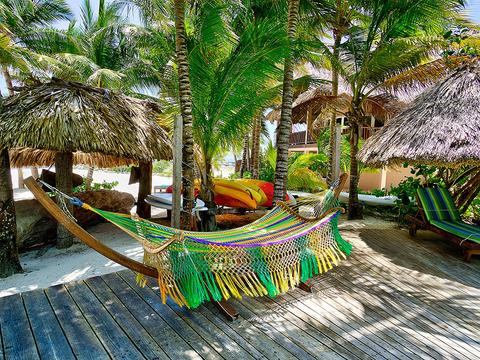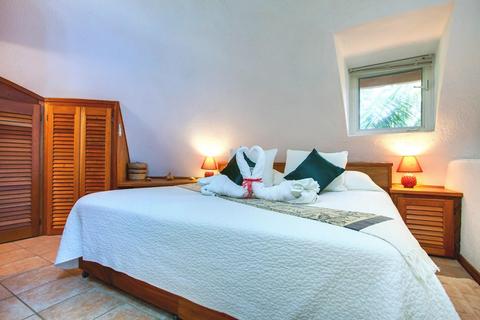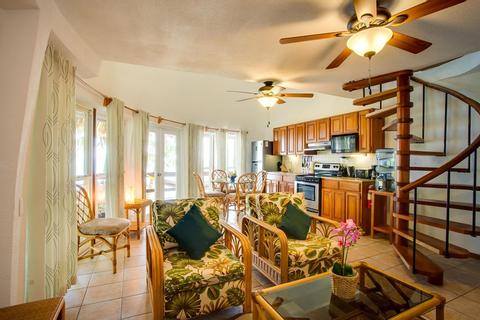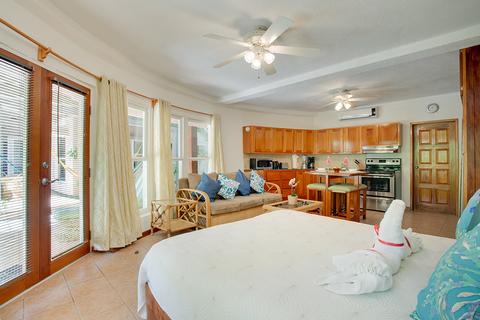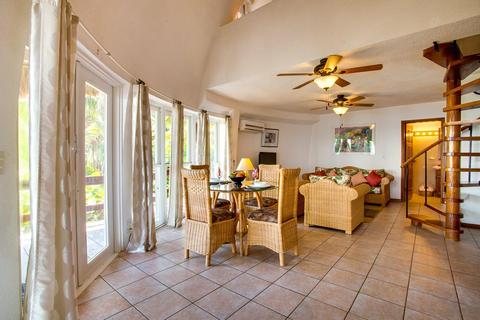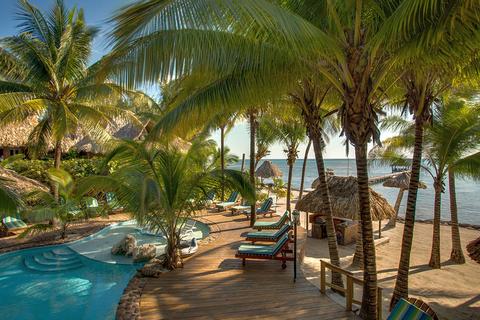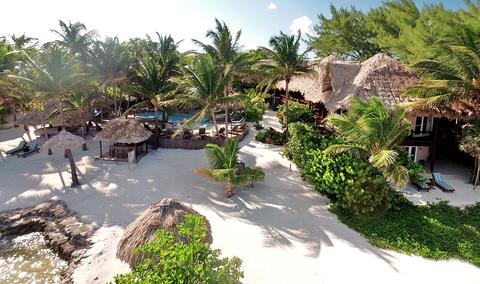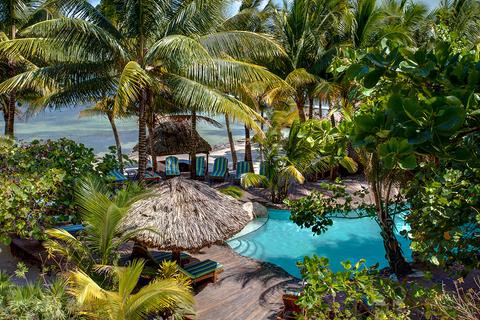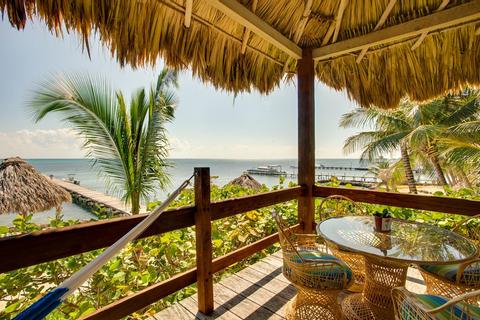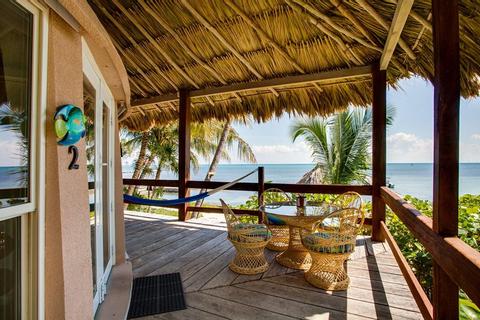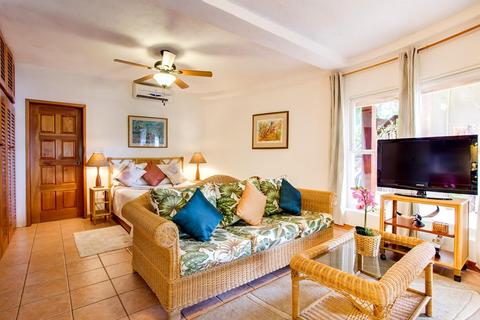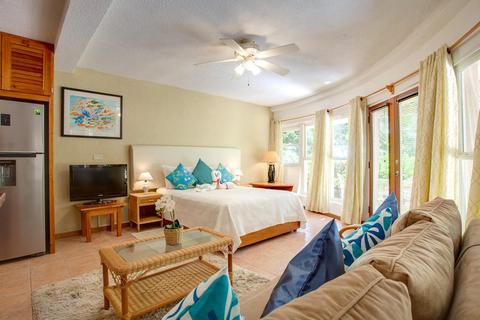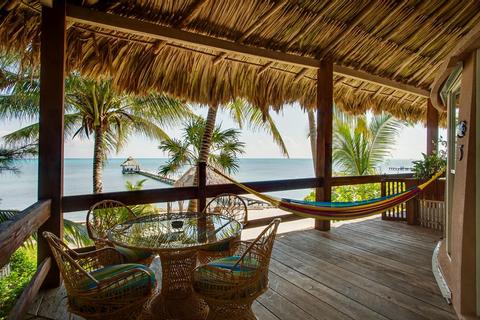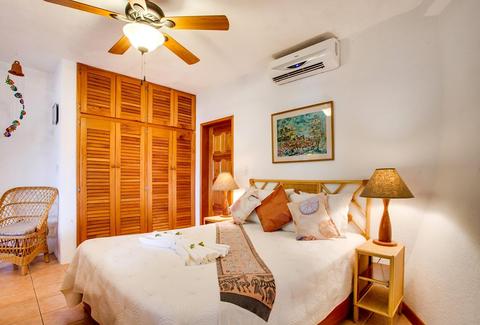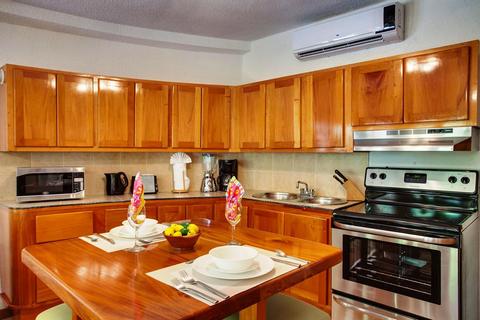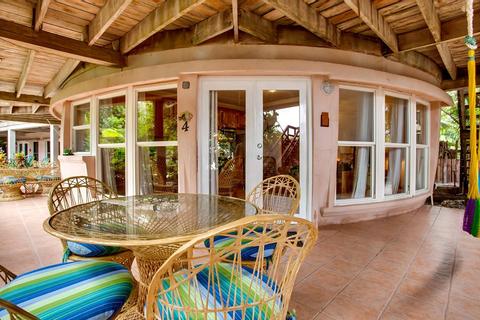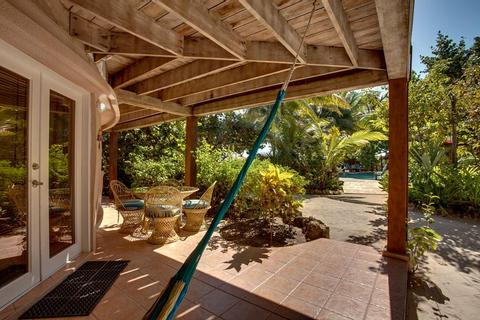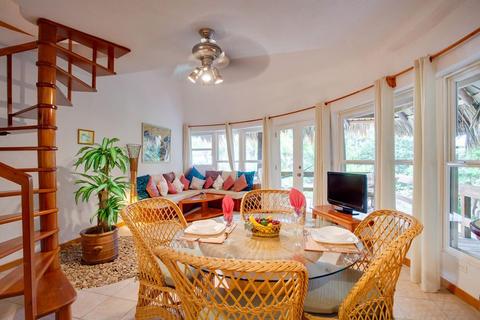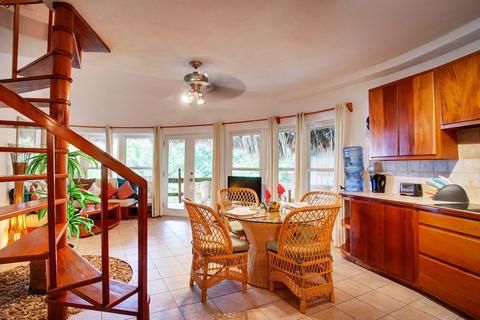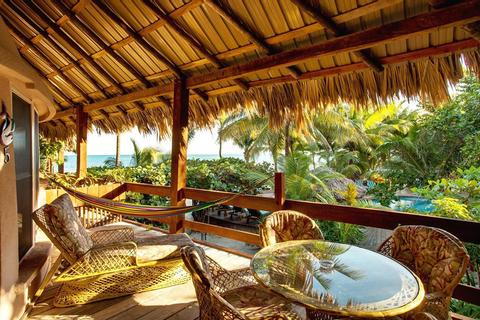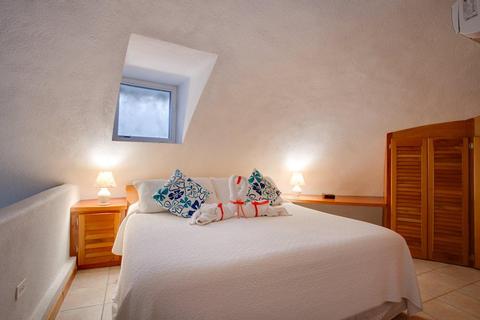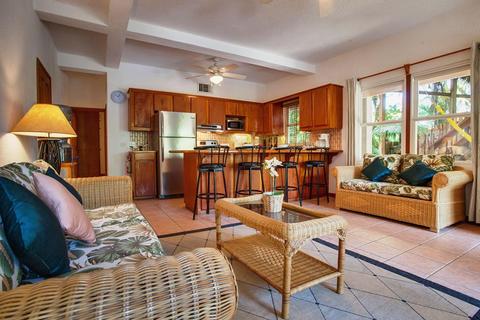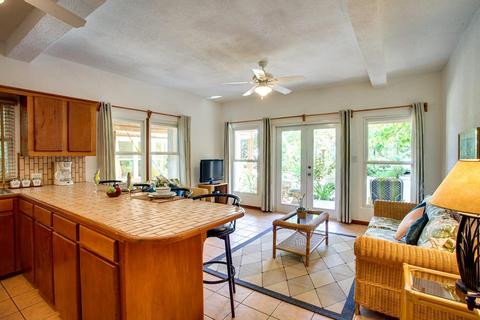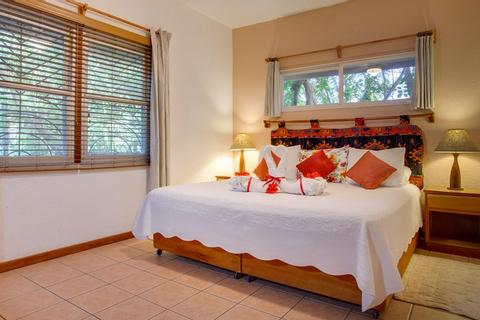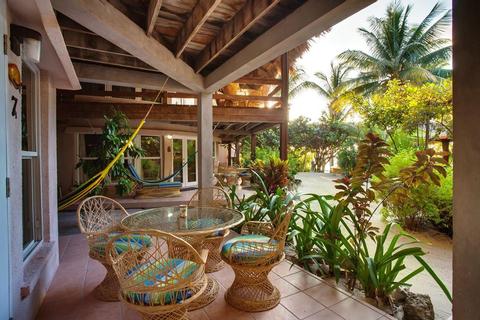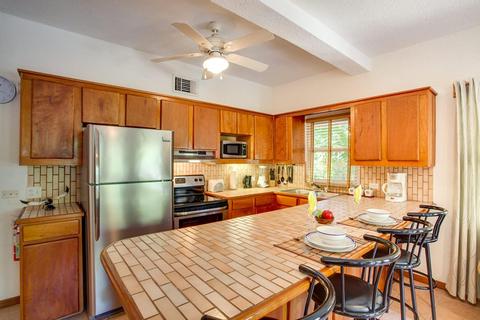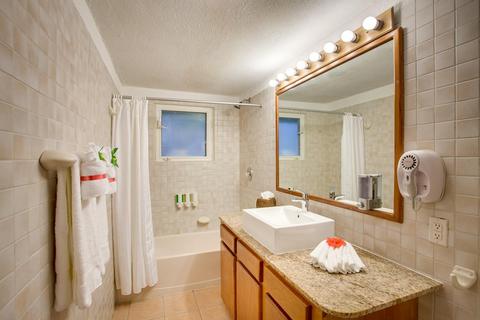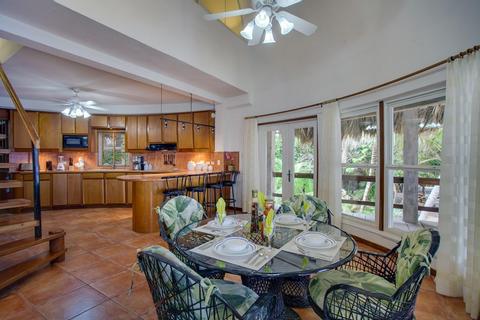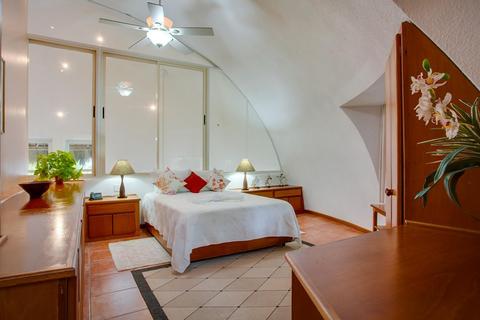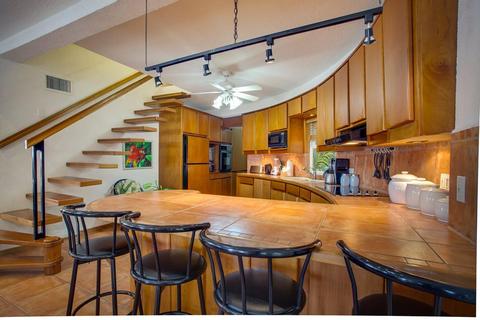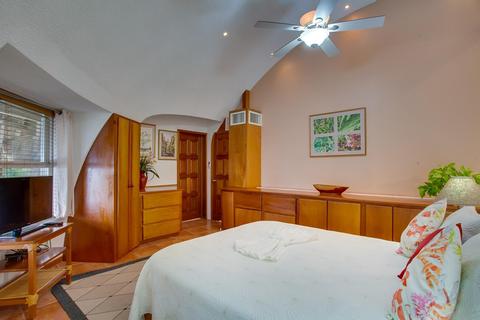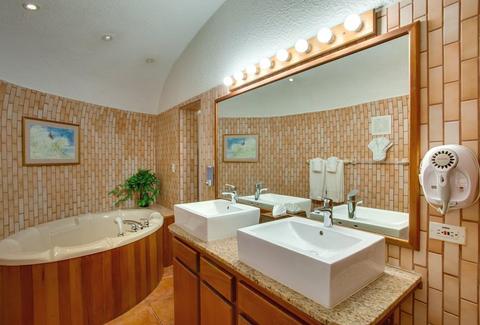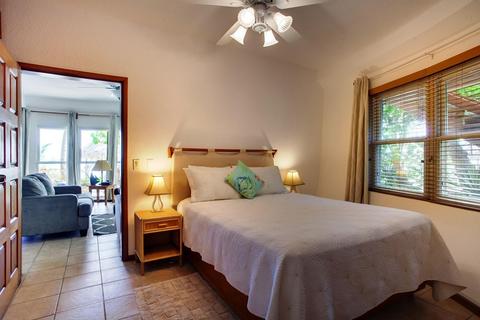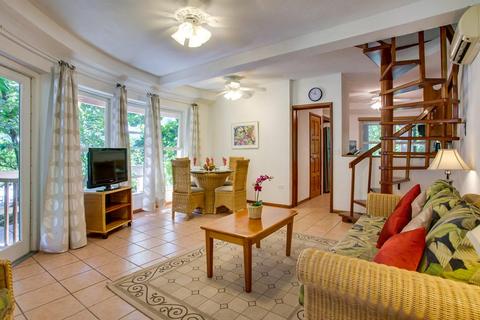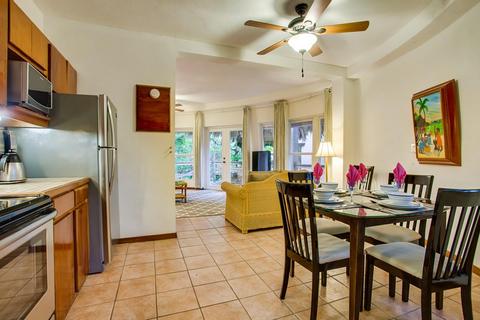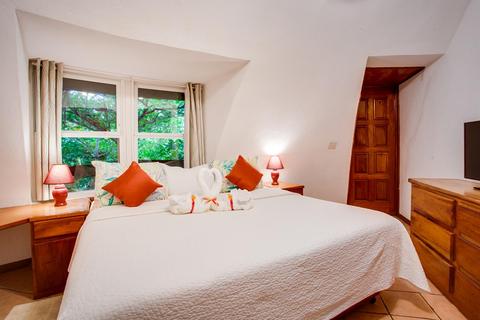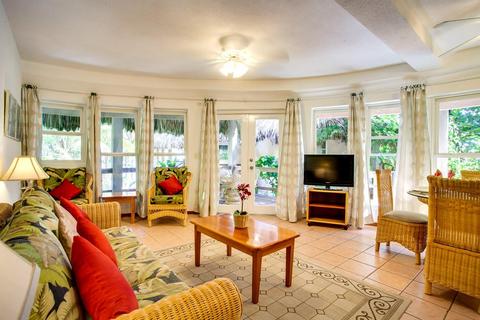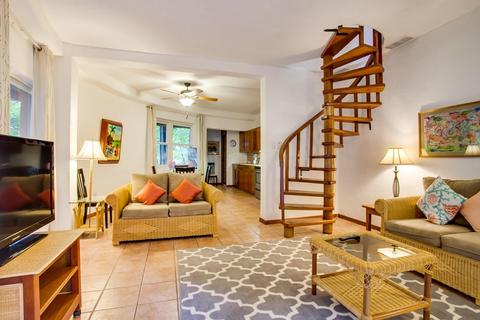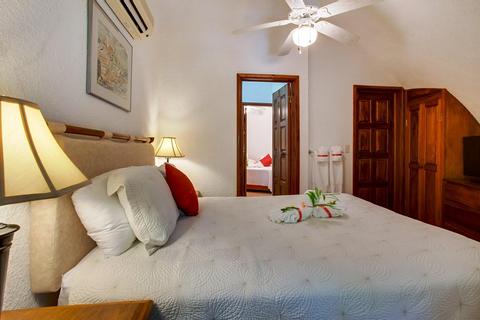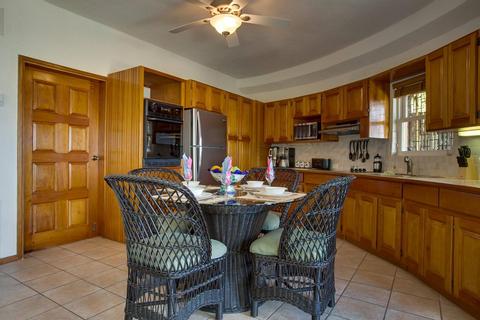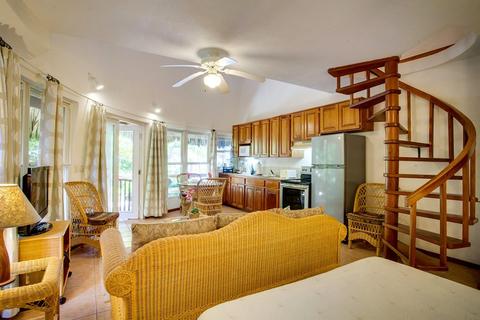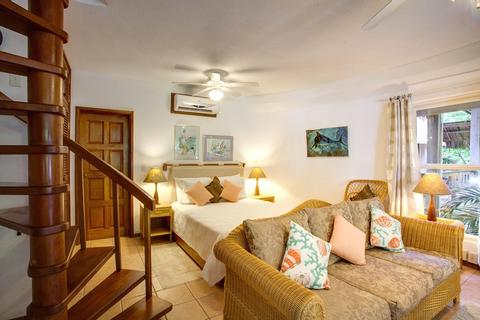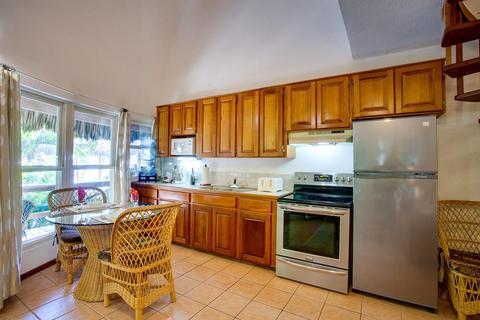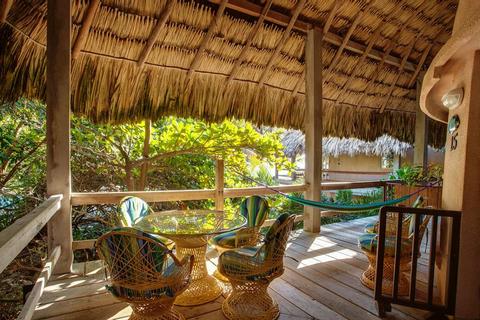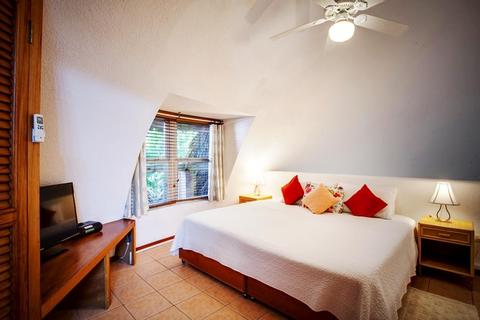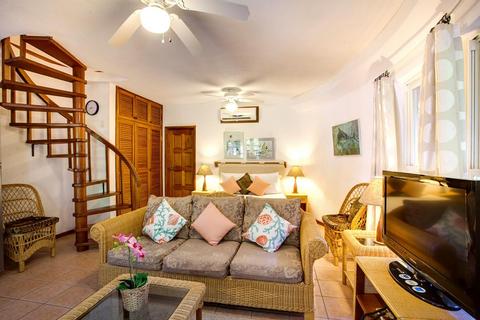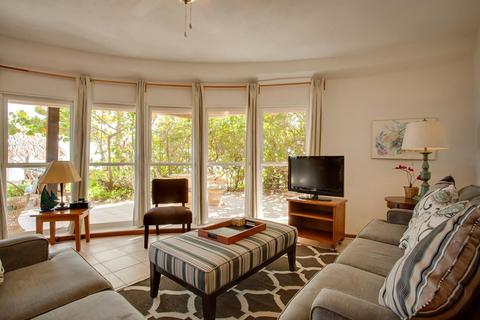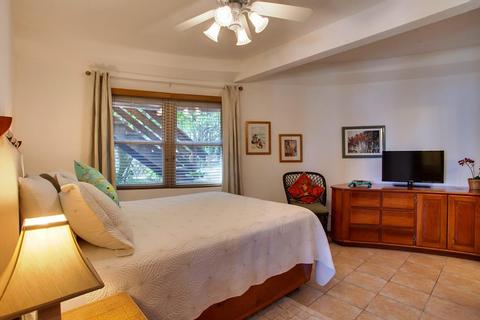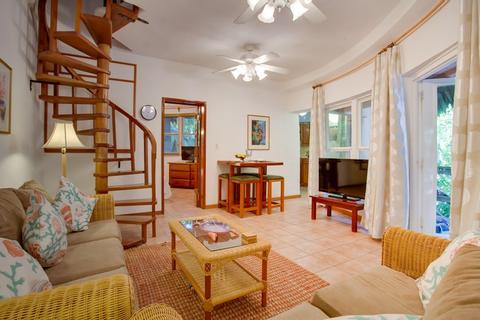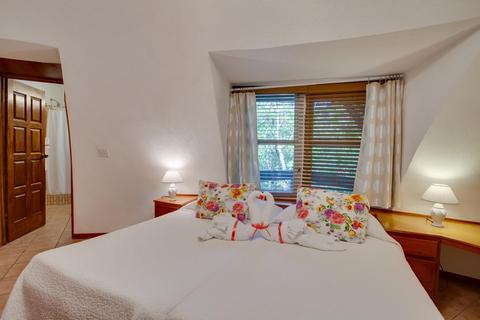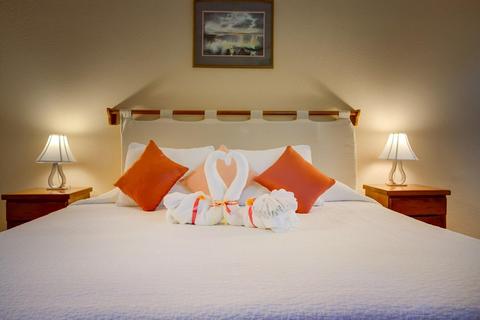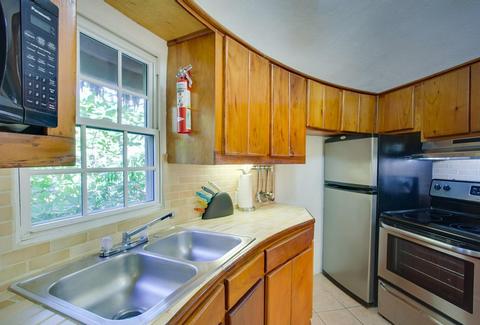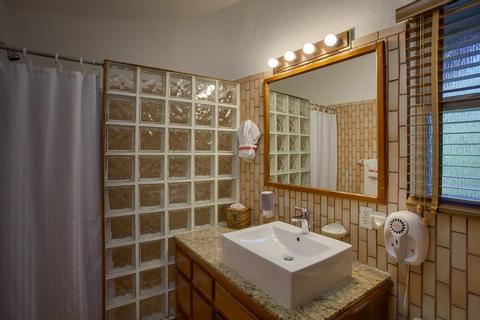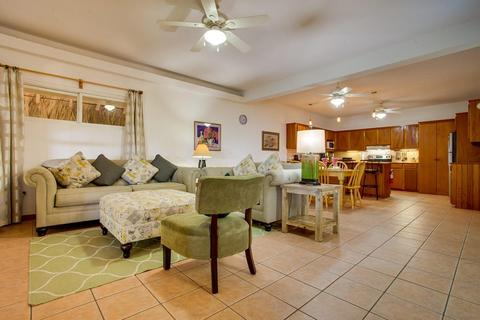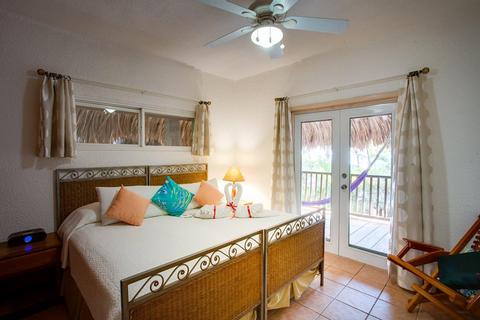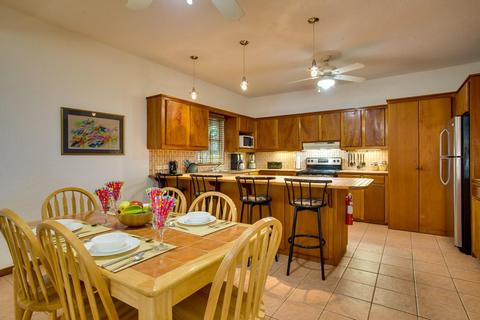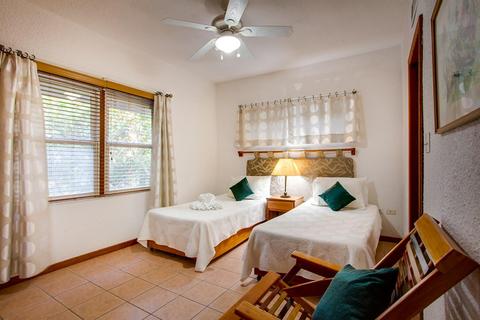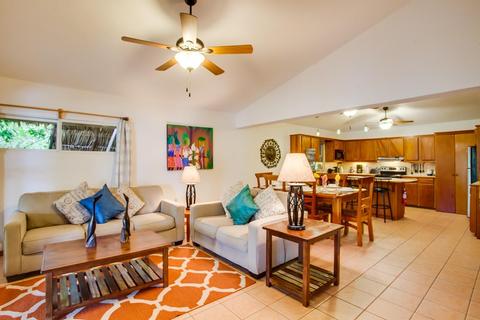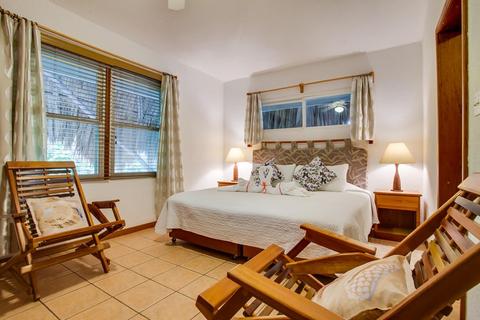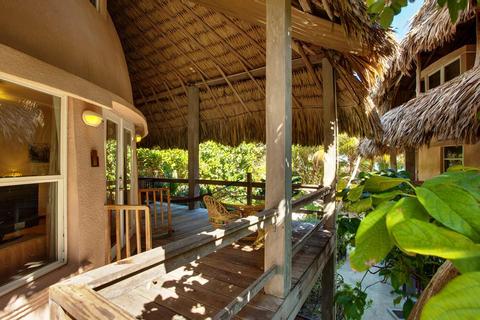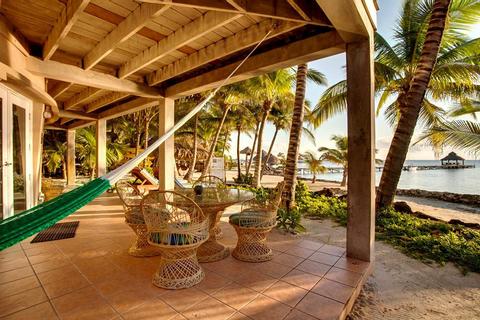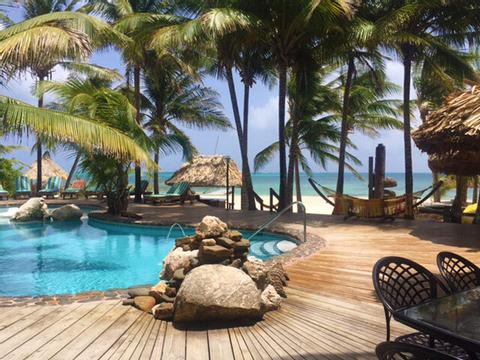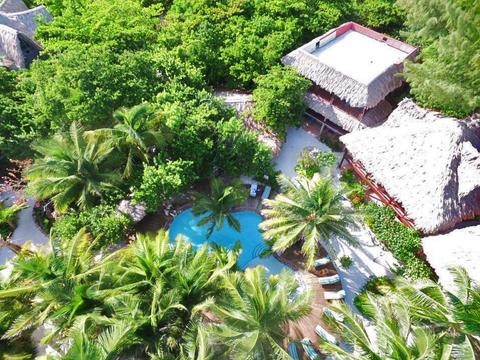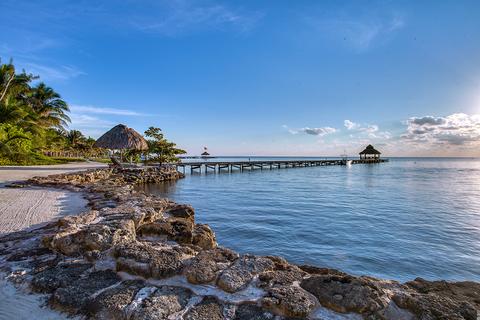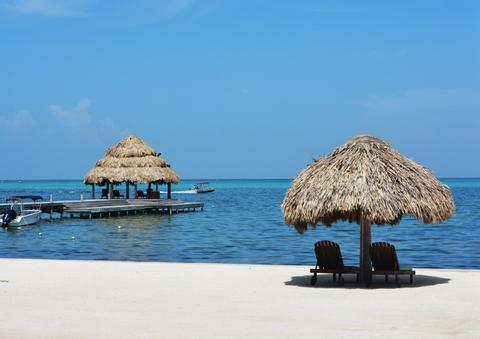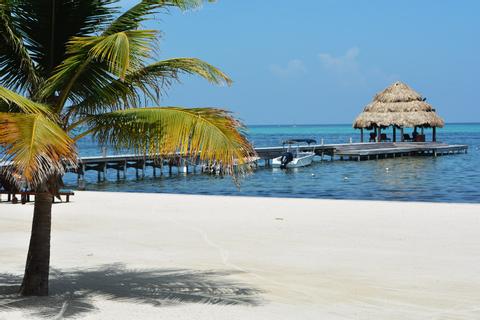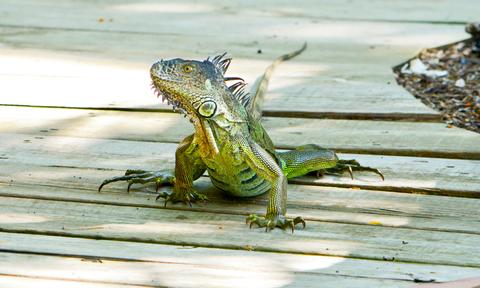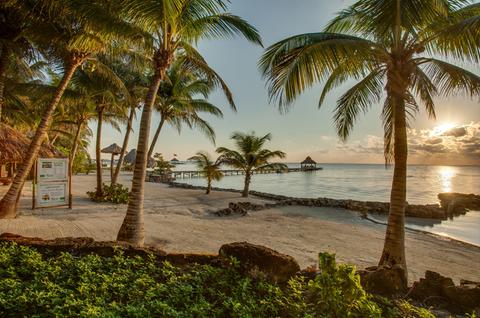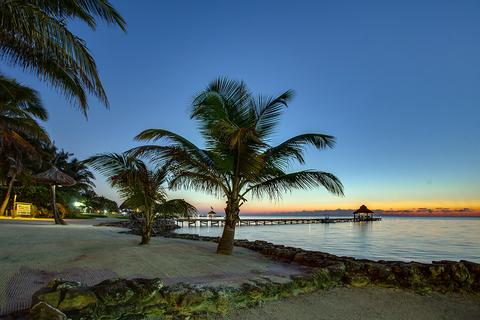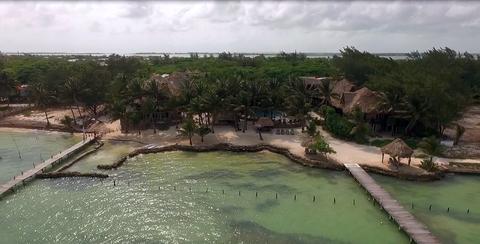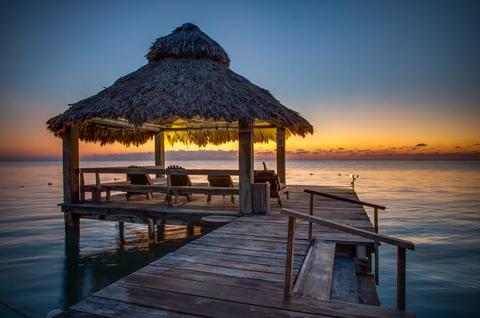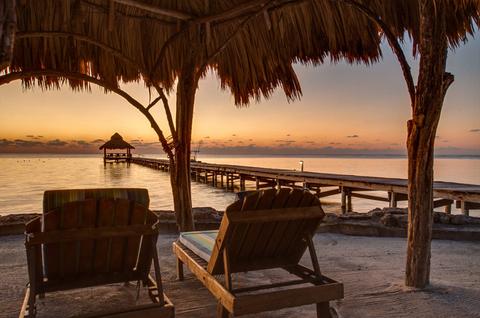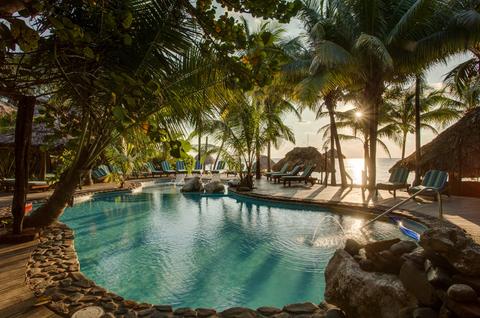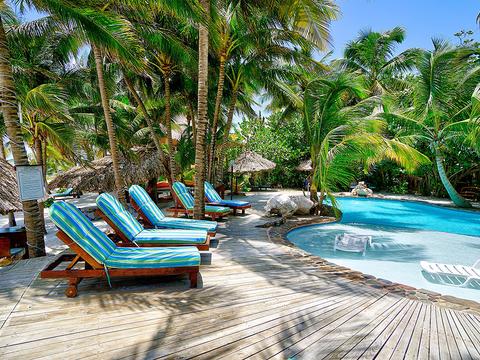 3:00 p.m. check in
10:00 a.m. check out
Free Airport Pickup
Swimming Pool
Wireless Internet
Ambergris Caye has a large selection of dive shops. You'll find the most impressive dive sites around the Belize Blue Hole. This sinkhole sits in the midst of Lighthouse Reef, one of the best locations to see rays, barracudas, and hammerhead sharks. One of the country's finest marine reserves, Hol Chan Marine Reserve, is located in San Pedro. Hol Chan Marine Reserve has a section of marine reserve called Shark Ray Alley, which gives visitors the opportunity to see sharks and rays in the wild. There is a bird sanctuary on the grounds of the resort where you can admire tropical species. For some convenient snorkeling, you should also check out the resort's man-made reef.
Xanadu has a demonstrated commitment to environmentally friendly hospitality. They recycle, compost, and grow produce in an organic garden. Belize has its fair share of mosquitos, and the resort uses non-toxic mosquito pest control. There is reusable packaging for the hotel's shampoo and conditioner. Coffee and sugar all come in reusable containers. The hotel uses eco-friendly cleaners and detergents, and solar water heaters to provide guests with hot water.
This resort has a reputation for a romantic atmosphere. There is a freshwater outdoor swimming pool, and all of the accommodations come with verandas outfitted with hammocks and patio furniture.
All of the guest accommodations at Xanadu Island Resort are suites with full kitchens and comfortable living areas. They have dome-shaped ceilings that provide excellent acoustics and an open, breezy atmosphere. From your suite, you'll have views of the landscaped grounds, the gardens, or the beach. Weather in Belize can get hot, but rooms stay temperate with air conditioning and ceiling fans. You'll have a cable TV and free Wi-Fi in your room, and a private safe where you can store your valuables.
When you're ready to check out some local restaurants, San Pedro is just a mile (1.6 km) from the resort. San Pedro has the best variety of bars and restaurants of any of the islands in Belize. There is also an activity center near the resort's pool where you can get refreshments and snacks.
More Property Amenities
Air Conditioning
Bar
Cable TV
Fan
Free Airport Transport
Gardens
Hair Dryer
Hammocks
Internet Access
Kitchen
Laundry Service
Microwave
Ocean View
Safe Deposit Box
Telephone
Accommodations
Air Conditioning
Cable TV
Fan
Hot Water
Safe Deposit Box
Wireless Internet
Living Room
Dining Room
Porch
Studio Suite_Garden View
Sleeps 2
Air Conditioning
Cable TV
Fan
Hot Water
Safe Deposit Box
Wireless Internet
Living Room
Dining Room
Porch
Air Conditioning
Cable TV
Fan
Hot Water
Safe Deposit Box
Telephone
Wireless Internet
Living Room
Dining Room
Porch
Air Conditioning
Cable TV
Fan
Hot Water
Safe Deposit Box
Wireless Internet
Living Room
Dining Room
Porch
Air Conditioning
Cable TV
Fan
Hot Water
Safe Deposit Box
Wireless Internet
Living Room
Dining Room
Porch
3BR_Ocean Front Deluxe
Sleeps 6
Air Conditioning
Cable TV
Fan
Hot Water
Safe Deposit Box
Wireless Internet
Living Room
Dining Room
Porch
Air Conditioning
Cable TV
Fan
Hot Water
Safe Deposit Box
Wireless Internet
Living Room
Dining Room
Porch
Air Conditioning
Cable TV
Fan
Hot Water
Safe Deposit Box
Wireless Internet
Living Room
Dining Room
Porch
Air Conditioning
Cable TV
Fan
Hot Water
Safe Deposit Box
Wireless Internet
Living Room
Dining Room
Porch