You'll find the Sleeping Giant Rainforest Lodge on the edge of the St Herman's Blue Hole National Park. It's also a short drive from the Five Blue Lake National Park, so you can fill your days with hiking, swimming, and bird watching in diverse environments. Guests can choose from 31 cozy accommodations, which come in the form of private cabins, riverside rooms, suites, and a penthouse.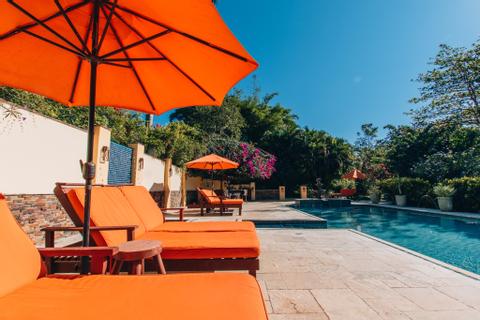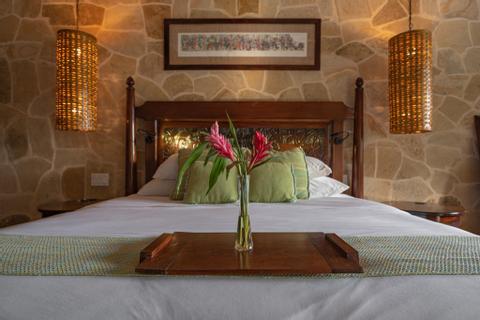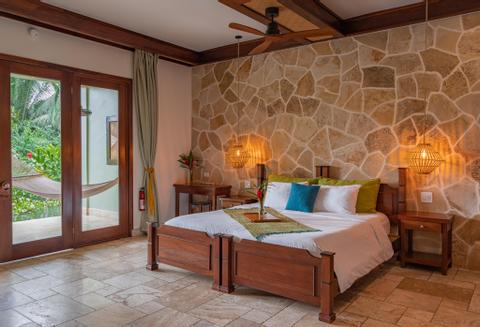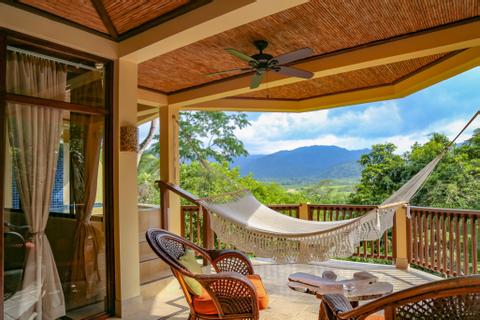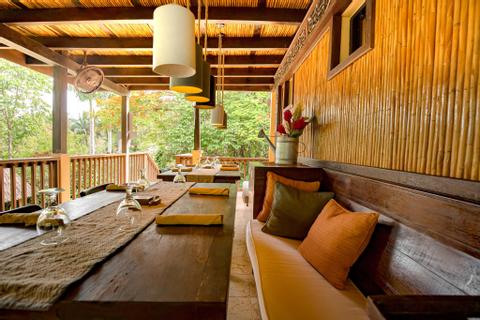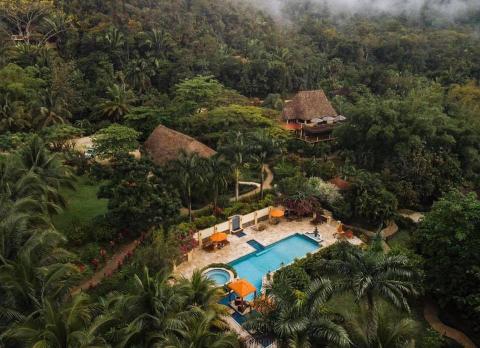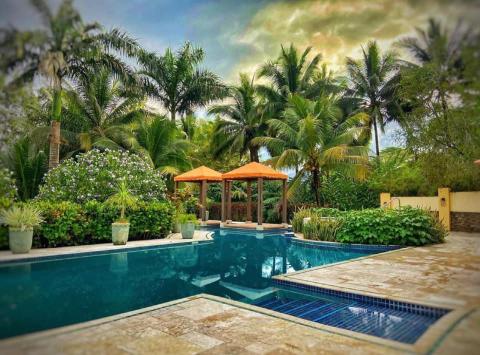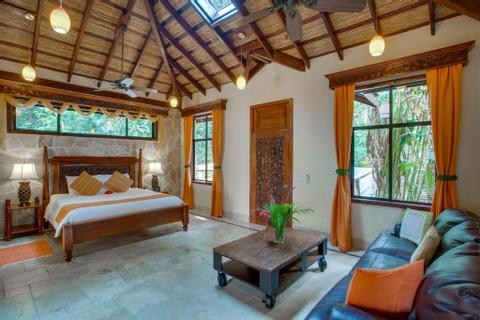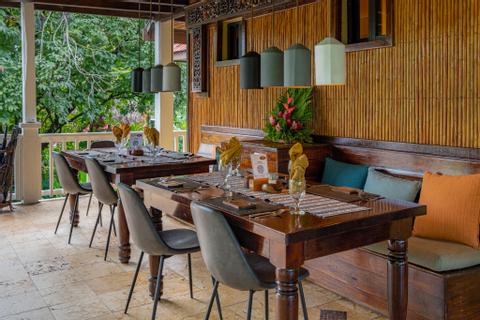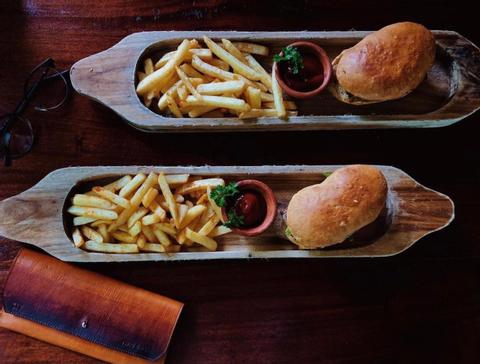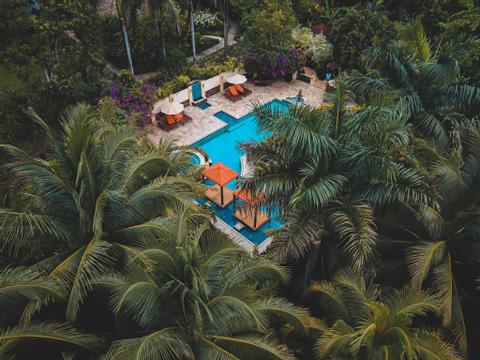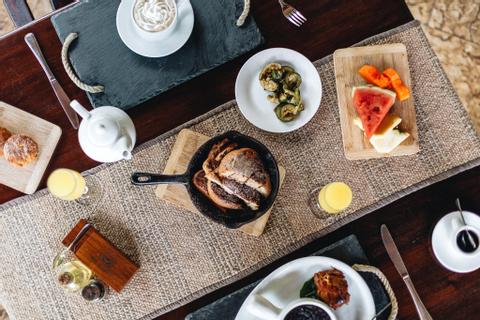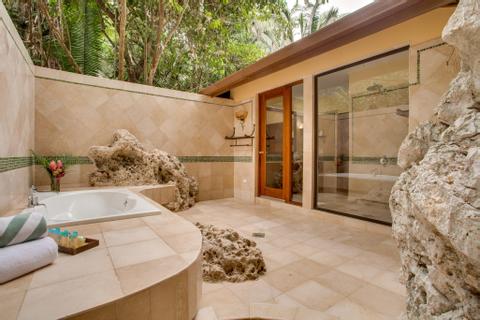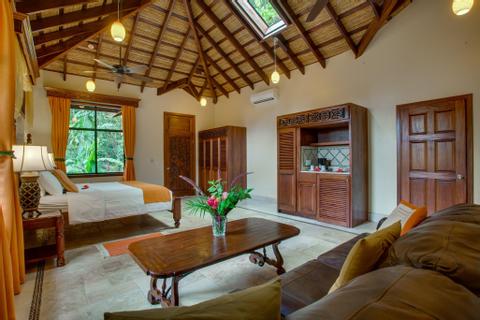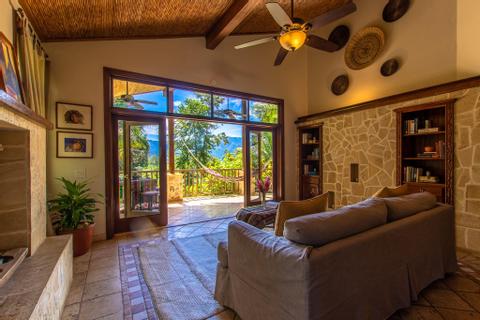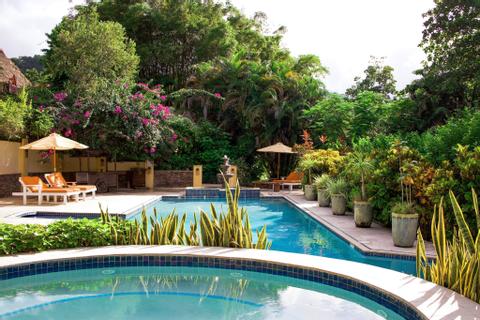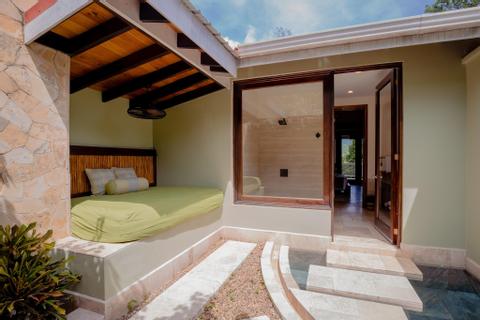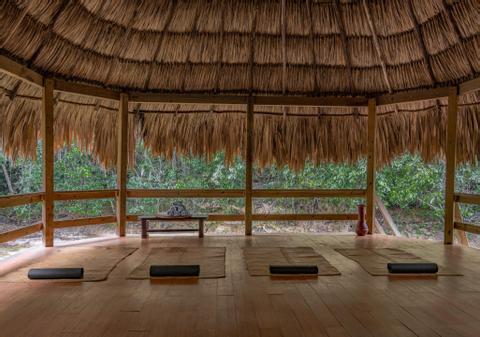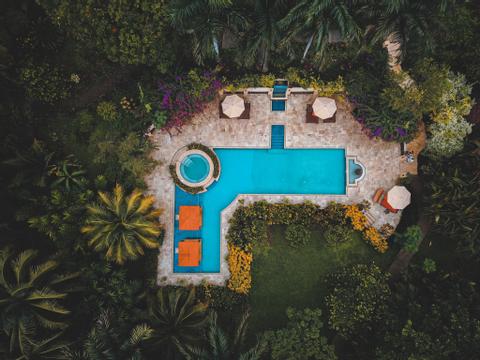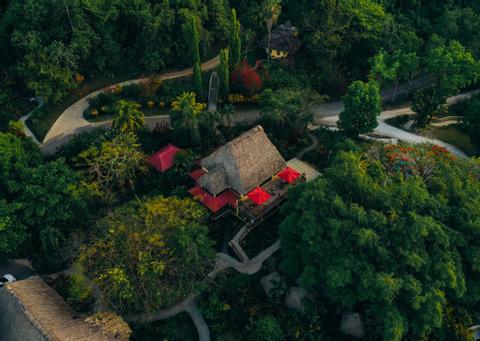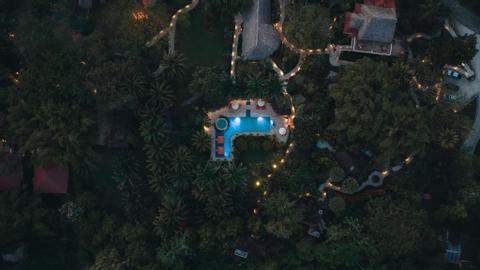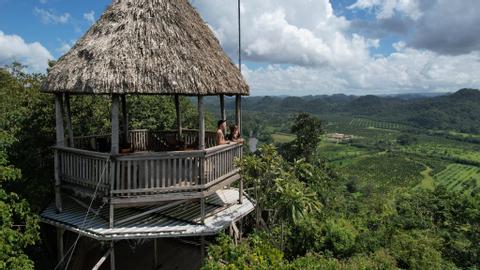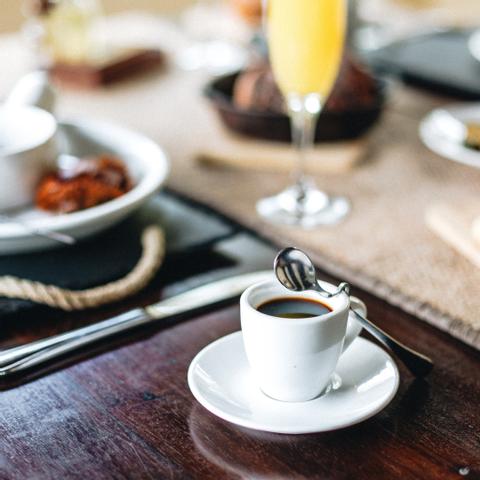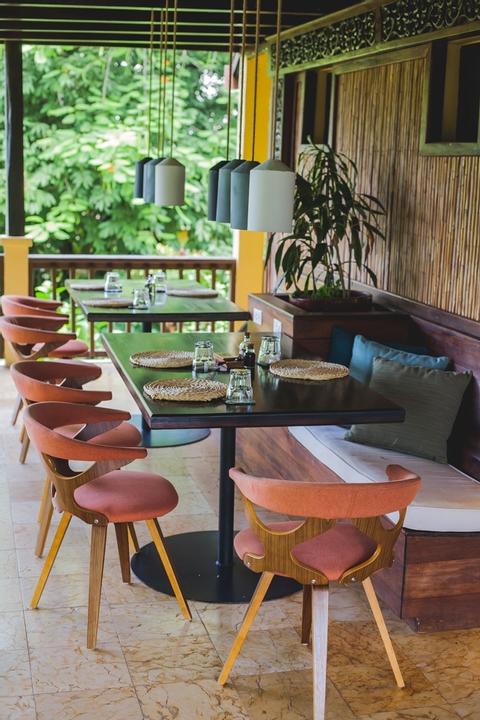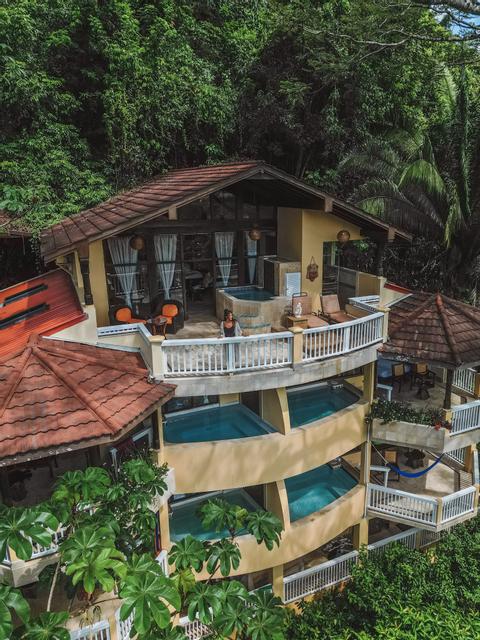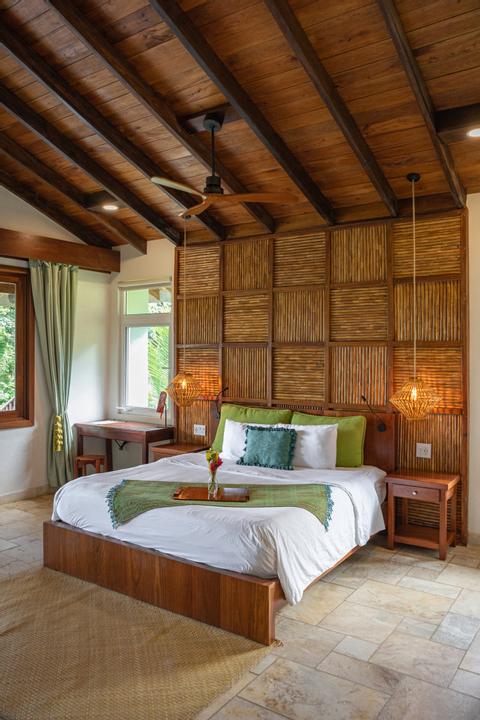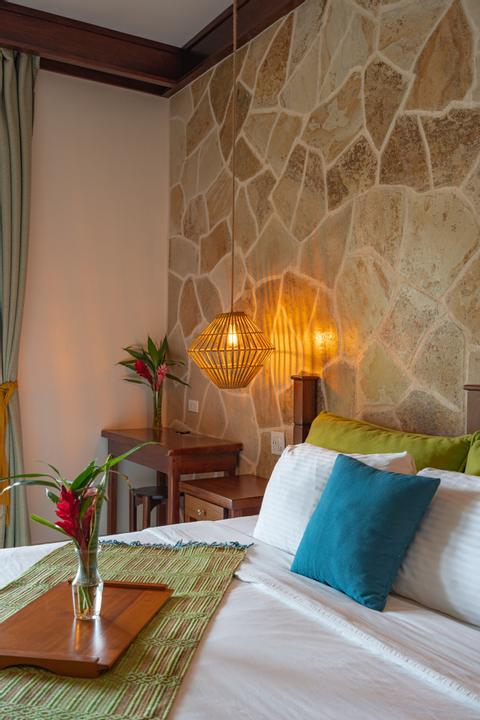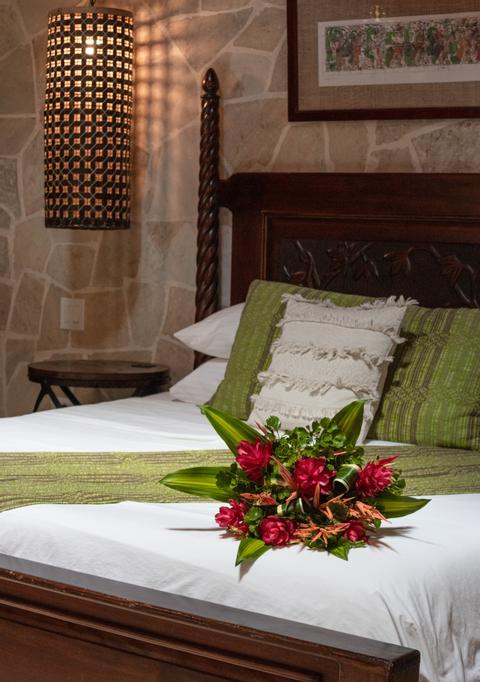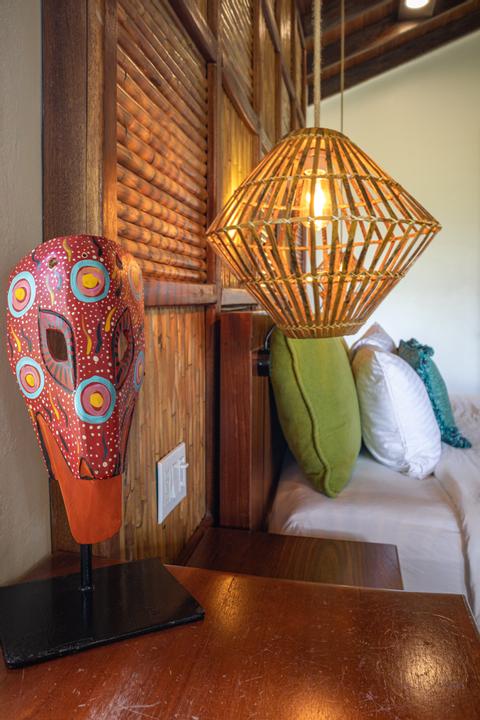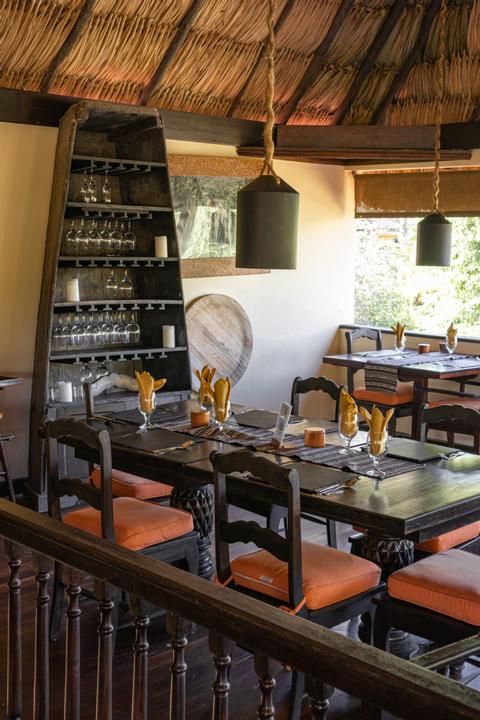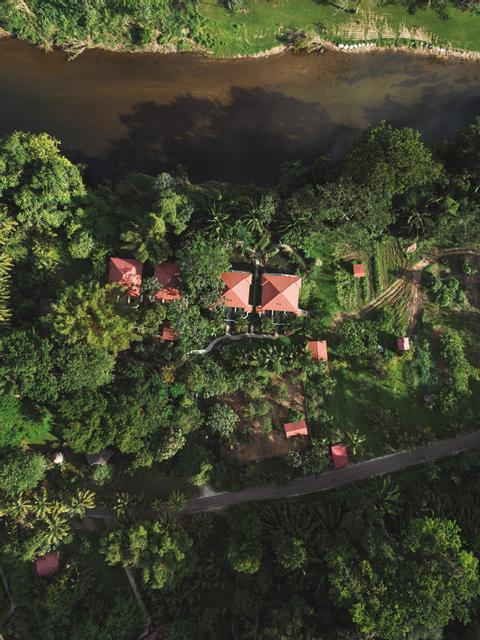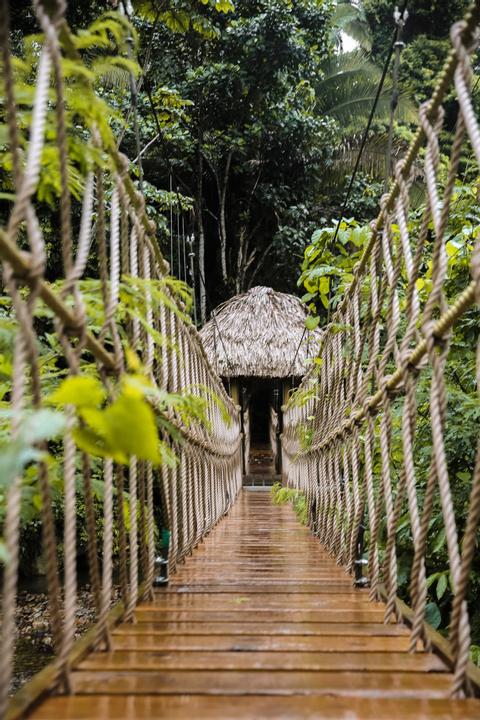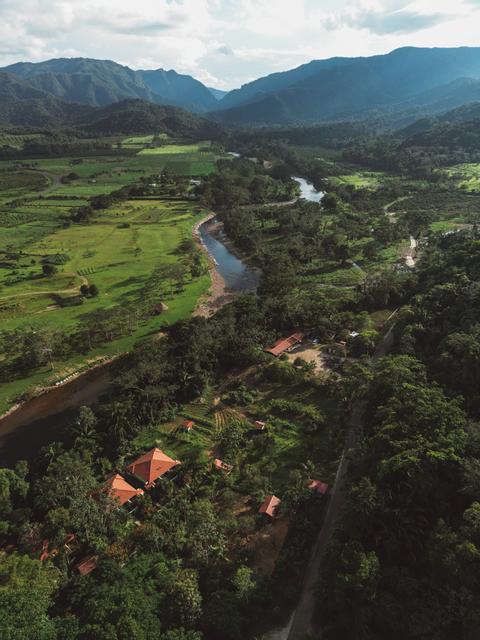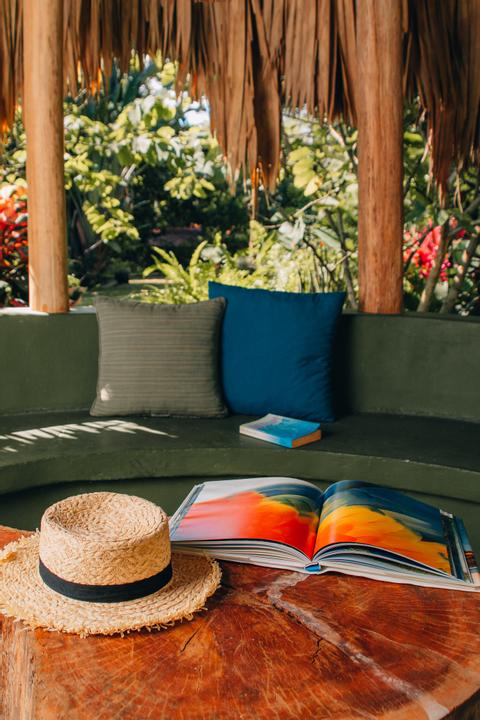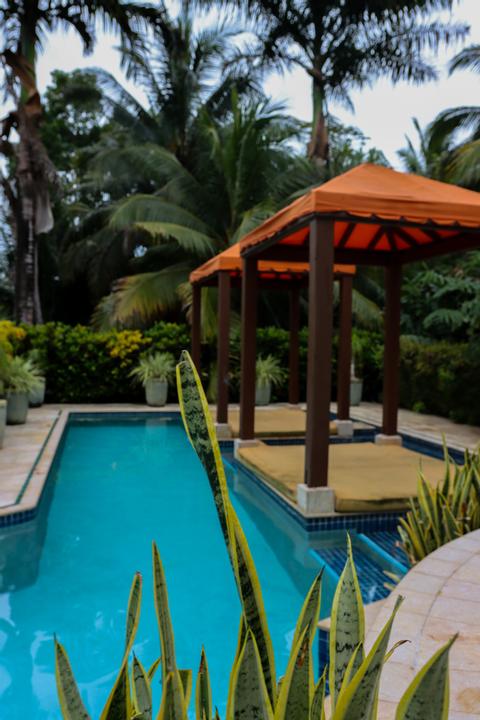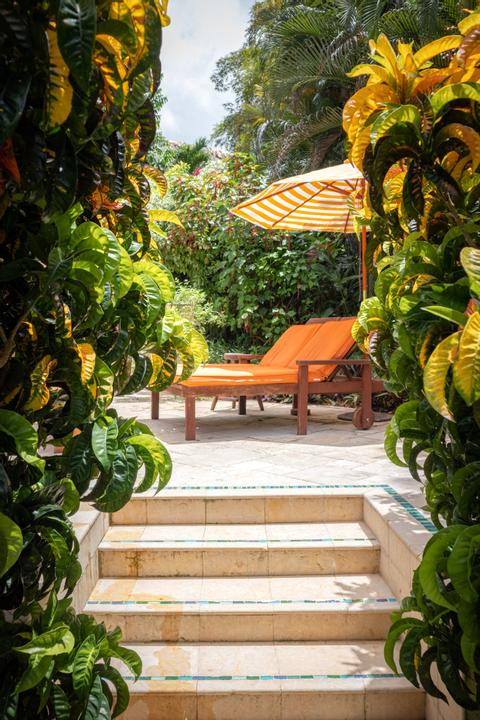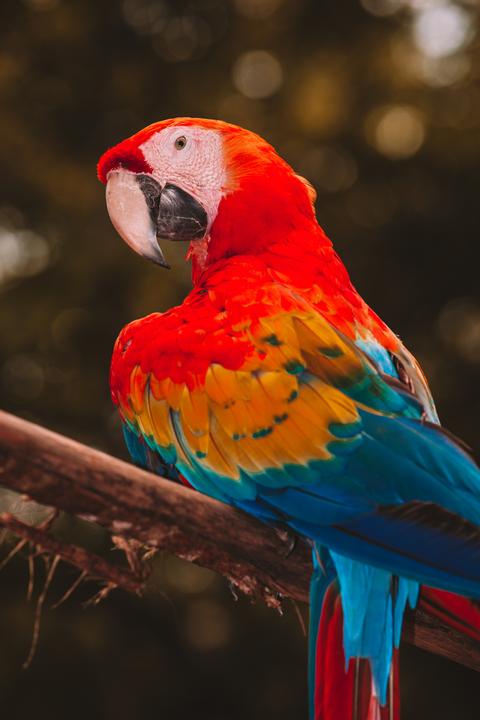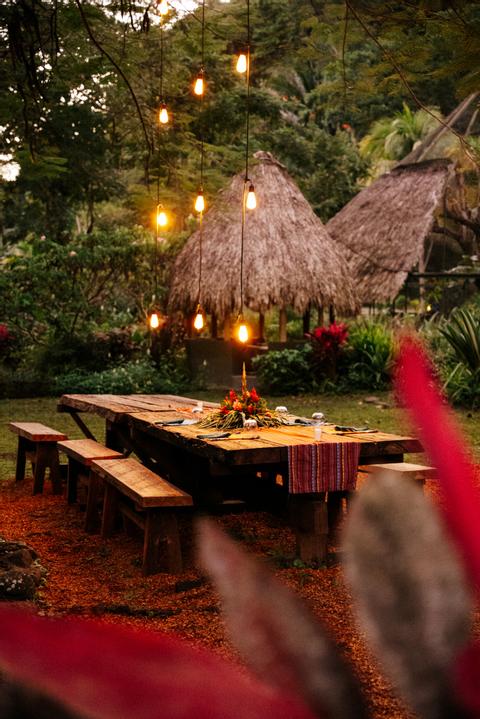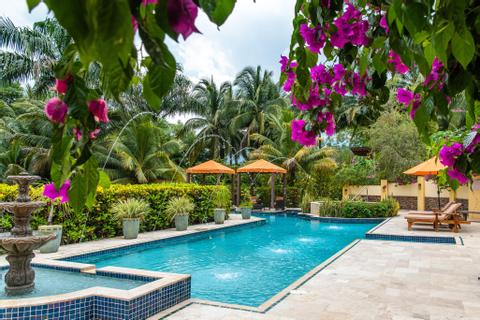 3:00 p.m. check in
11:00 a.m. check out
Tours to St Herman's Blue Hole National Park take you to the park's famous swimming hole – this bright blue oasis has clear blue water and makes a lovely place for a dip. This area is also known for its birding, and the park is home to hundreds of species of birds. If you have time to travel a little farther, take an hour-long road trip to the Actun Tunichil Muknal Cave, where you can observe the crystallized remains of a Maya sacrifice victim. For a little extra adventure, consider taking a tour to the wet cave that includes tubing down the river.
You'll find a lot of ways to experience the serenity of the forest during your downtime at the lodge. There's a gazebo in the middle of the jungle grounds, and it makes a lovely destination for a hike where you can get in some fascinating bird watching. The pool They offer massages – as well as couple massages – either on your veranda or in the comfort of your cabin.
The bar makes its own rum infusions, and they offer non-alcoholic versions of the same fruity cocktails. The same airy lounge also offers a selection of tapas. In the dining room, you'll find a selection of elevated dishes, made taking inspiration from local cuisine as well as other Caribbean cultures.
Spend your day listening to the rustle of the birds in the surrounding trees. In order to maintain the tranquil atmosphere, the cabins do not have televisions. But, if you want to escape the steam of the jungle, you can keep your room air-conditioned. All of the cabins come with hardwood furnishings and floors and offer Wi-Fi.
You'll also find some kitchen equipment in all of the accommodation types, stocked with coffee makers. Each of the different room types also have daily housekeeping. You can also expect nicely equipped, spacious private bathrooms. If you brought any valuables, you can keep track of them in the in-room safety deposit box.
Owner's River House
This house has two bedrooms, located a very short walk from the main lodge. The master bedroom has a queen bed, while the other bedroom has a queen bed and can be furnished with a bunk bed upon request. The walls have stone accents and the living room has good natural lighting, with an airy quality accentuated by the high ceilings.
There's a fully equipped kitchen, including a blender, a toaster, and a microwave. Outside, you'll find a Jacuzzi, on a patio that comes furnished with comfortable outdoor seating.
Mountain View Penthouse
As the name suggests, the windows at the penthouse offer striking views of the surrounding mountains. This 1,125 square mile- (115-sq km) property has its own plunge pool and a balcony. It's furnished for parties no larger than a couple, with a king-sized bed. There's a kitchen that comes with basic equipment, along with a coffee maker and complimentary coffee.
Mountain View Suites
These suites are sprinkled throughout the cliffs, and require climbing up 78 steps. Private patios come with hammocks and sweeping views. Each suite has one bathroom with a king bed, making it perfect for couples, especially honeymooners – they're set away from the main grounds, and come with their own plunge pools.
Riverview Suites
These spacious suites cover 1,030 square feet (95 sq m). Each has its own balcony with a plunge pool and high ceilings. In the bedroom, you'll find a king-sized bed.
Riverview Rooms
These are the most basic accommodations – comfortable rooms with cozy, upscale furnishings.
Creekside Cottages
The mini-kitchen comes with refreshment, which you can access at the espresso machine and the mini-fridge. The bathrooms come equipped with handy extras like hair dryers, and outside you'll find a soothing open-air bathtub. Guests here have their own furnished veranda, and inside the skylights add a touch of elegance to the interior.
Riverside Rooms
Outdoor seating area along with a balcony that overlooks the surrounding forest. These rooms also come with a purified water dispenser.
More Property Amenities
Accommodations
Creekside Cottages
Sleeps 2
Mountain View Penthouse
Sleeps 2
Owner's Jungle House
Sleeps 4
Mountain View Suites
Sleeps 2
Similar Hotels