Blue Marlin Beach Resort has a variety of guest accommodations on the South Water Caye. which is a small island next to the Belize Barrier Reef.
Featured in:
Beachfront, Boutique, Great for Families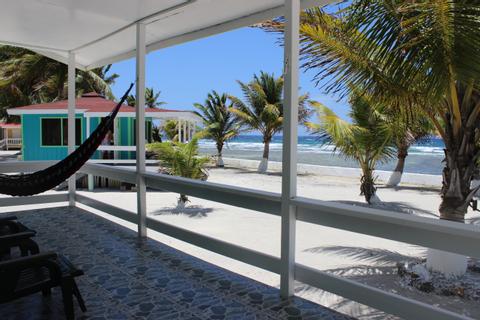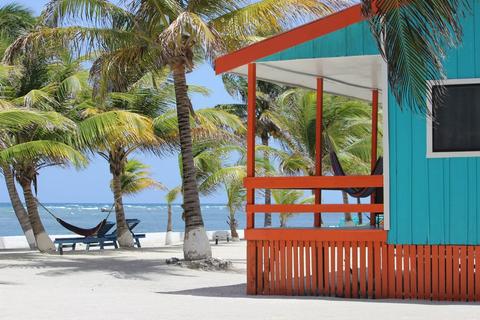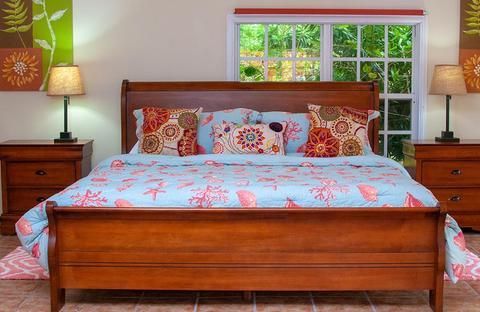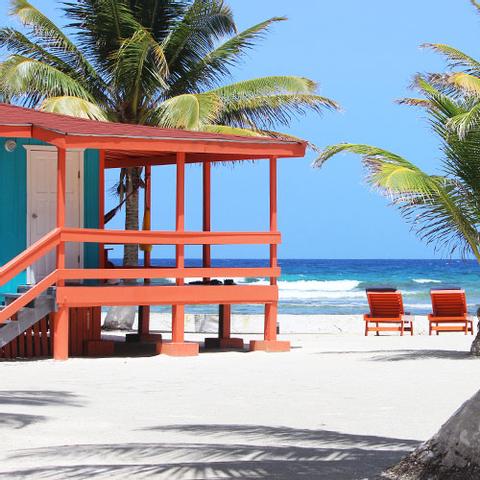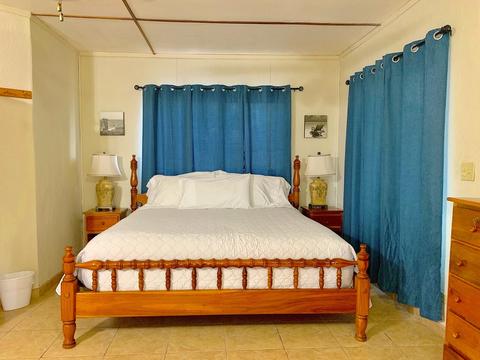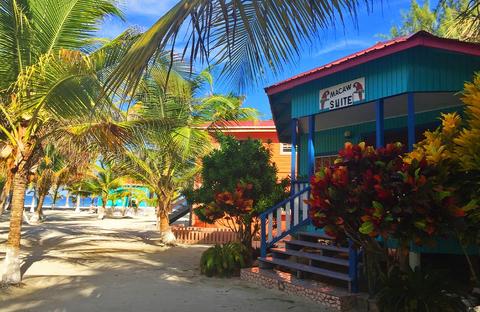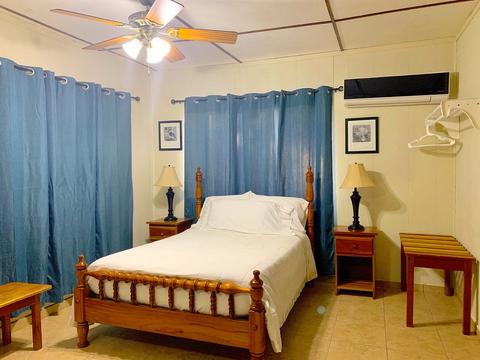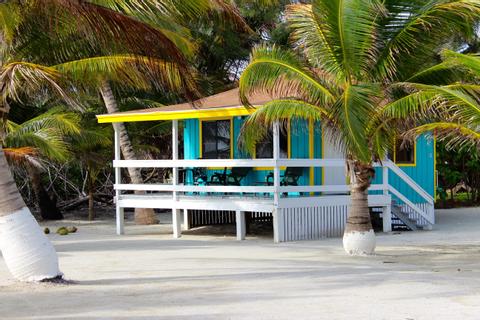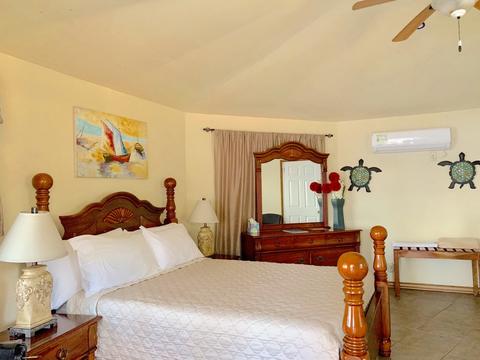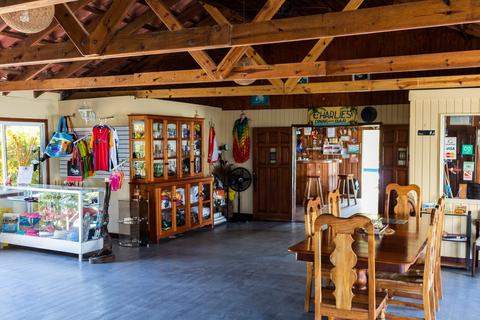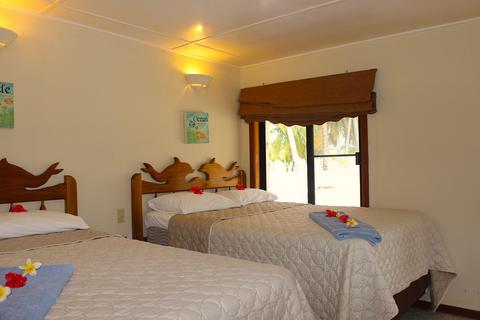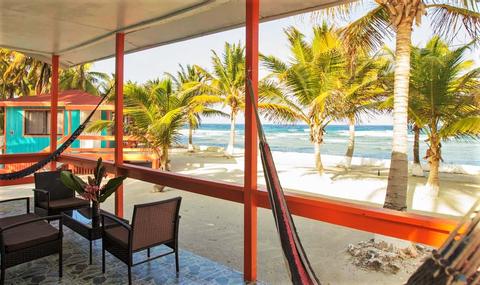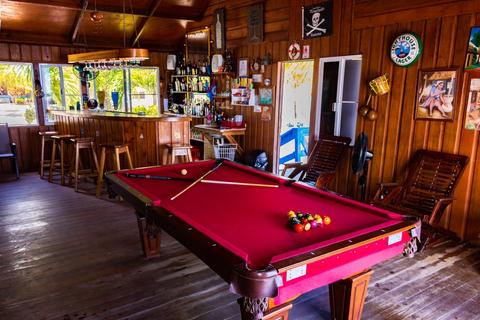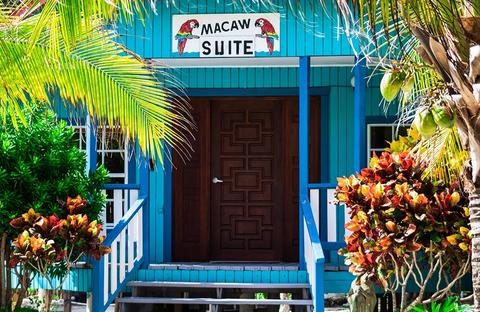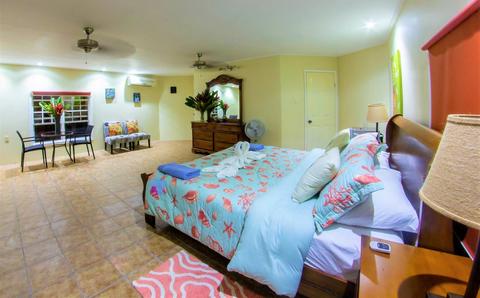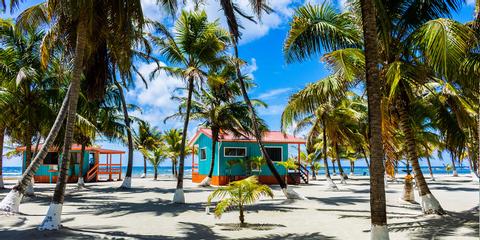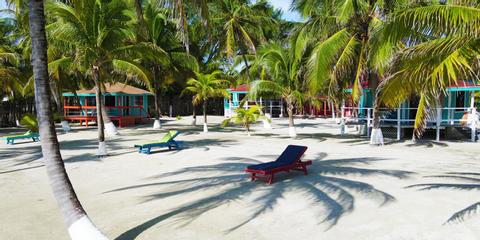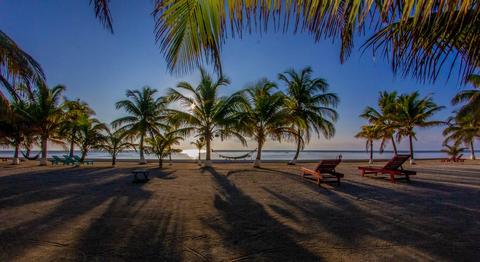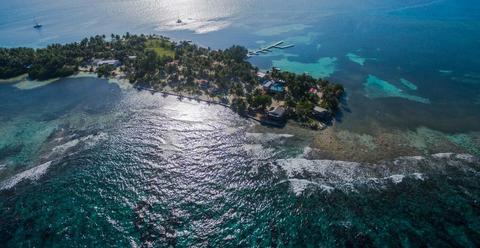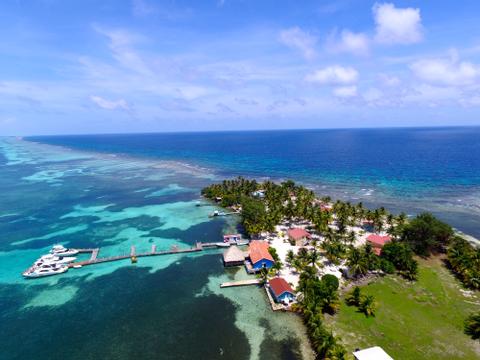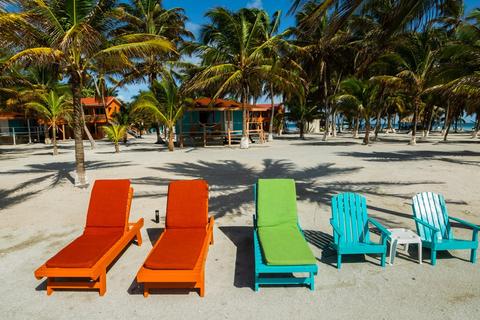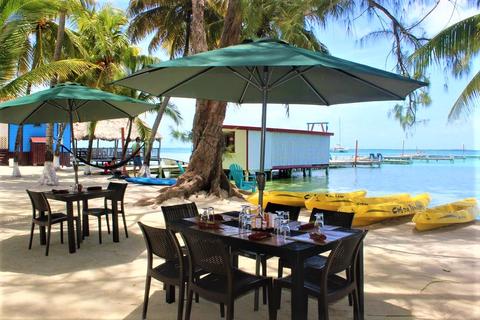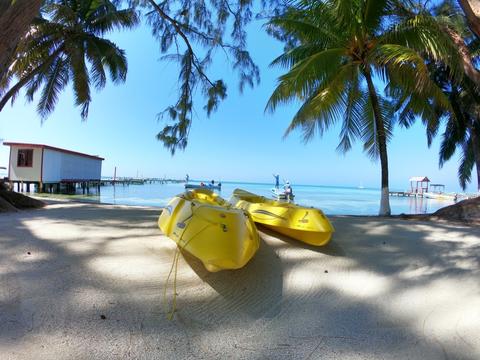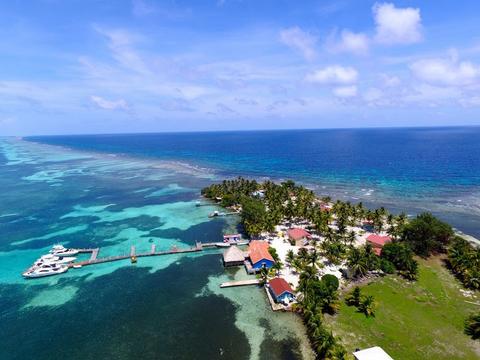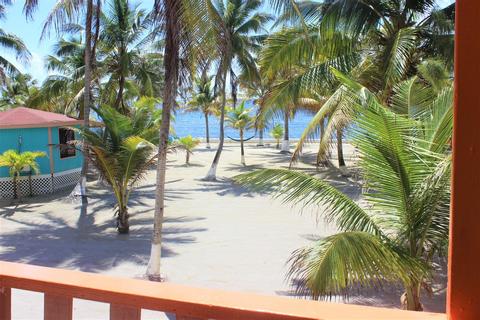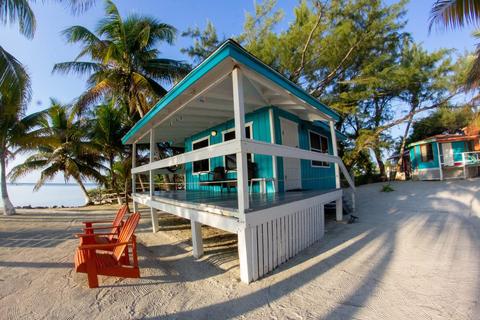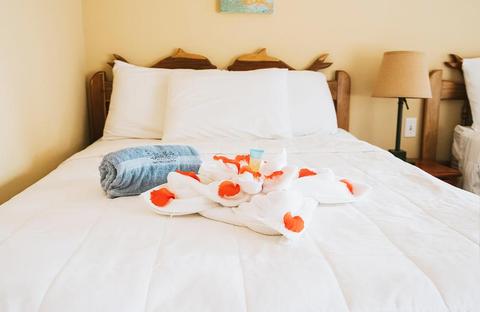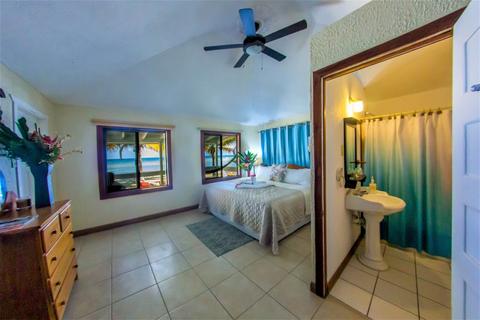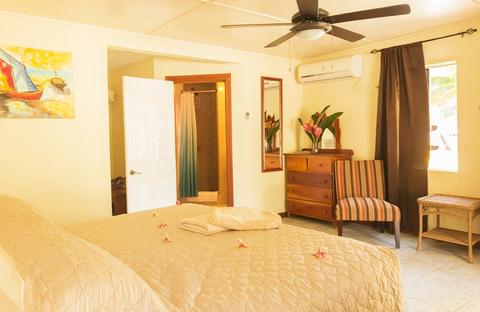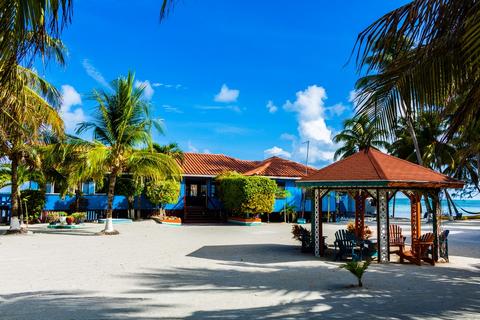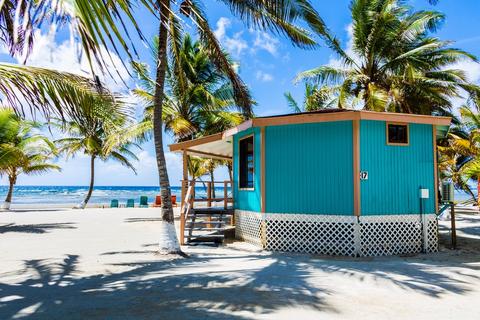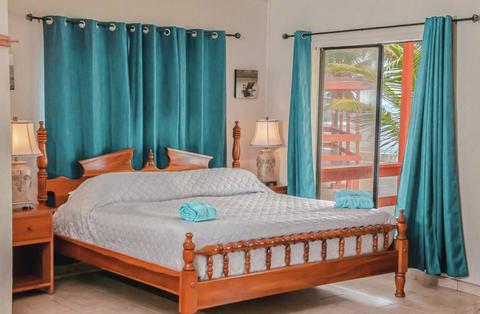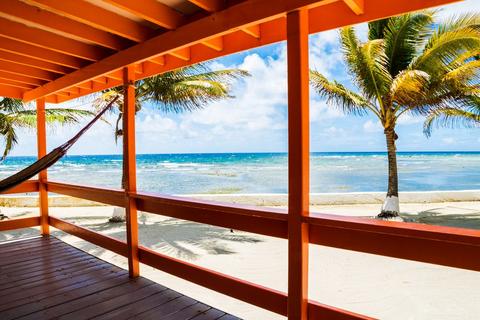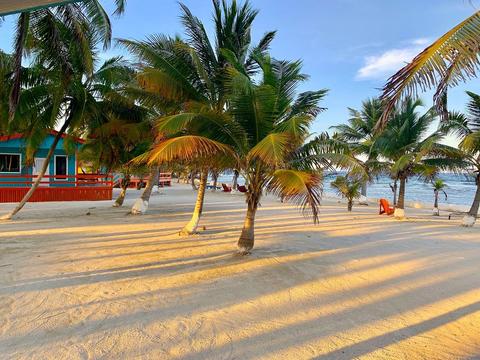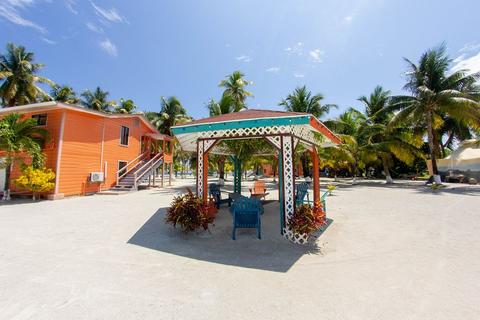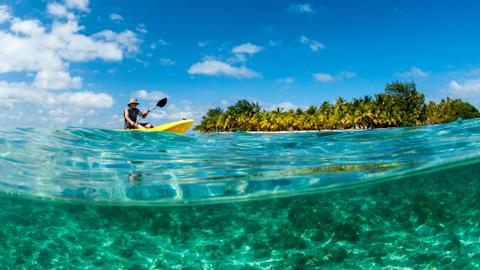 3:00 p.m. check in
8:30 a.m. check out
Restaurant in Hotel
Wireless Internet
While you're here you'll have easy access to the South Water Caye Marine Reserve, which is one of the most biodiverse wildlife reserves in the world. Fly fishing, snorkeling, and scuba diving are all popular tours to take in this area. Take a boating tour to see some of the other idyllic cayes in the area. You can go explore part of the reef in kayaks that the resort provides. There's also ample opportunity to take advantage of the beachfront property — guests at the resort will get to use the lounge and the beach towels.
Blue Marlin Beach Resort has three different types of accommodations: Private cabanas, island igloos, and standard rooms. All of these room types have ceiling fans and air conditioning in the evening. Although these rooms do have electrical outlets, they do not have TV. Relax, unwind, and take a little break from noise and distraction.
Private cabanas face the ocean, nestled in the sand between palm trees. These cabanas come with private verandas that have hammocks and unparalleled views of the Caribbean Sea. Inside, you'll find the cabins simply but quite comfortably furnished. Each cabana has its own bathroom with a shower, a tub, and toiletries. Store your drinks and snacks in the mini refrigerator.
Near the main building, guests can stay in the private island igloos. These cabins have their own terraces, surrounded by Belize's luscious native flora. Island igloos have an unusual shape that helps keep them cool. All of the igloos have private bathrooms that come equipped with showers.
In the main building, guests will have a shared veranda with a nice view of the resort's tropical landscape. These rooms have private bathrooms with showers.
Visit the dining room to try some fresh seafood. The kitchen also serves Belizean dishes and tasty island comfort food. Blue Marlin Beach Resort also has its own bar where you can access the resort's free Wi-Fi.
More Property Amenities
Air Conditioning
Babysitter
Bar
Coffee Service
Currency Exchange
Fan
Hammocks
Hot Water
Massage
Mini Refrigerator
Ocean View
Room Service
Accommodations
Relaxation Package on Private Cabana 2 Nights / 3 Days
Sleeps 4
Air Conditioning
Fan
Hot Water
Snorkel Package on Private Cabana 3 Nights / 4 Days
Sleeps 4
Air Conditioning
Fan
Hot Water
Relaxation Package on Island Igloo 2 Nights / 3 Days
Sleeps 4
Air Conditioning
Fan
Hot Water
Relaxation Package on Island Igloo 3 Nights / 4 Days
Sleeps 4
Air Conditioning
Fan
Hot Water
Relaxation Package on Island Igloo 4 Nights / 5 Days
Sleeps 4
Air Conditioning
Fan
Hot Water
Relaxation Package on Private Cabana 3 Nights / 4 Days
Sleeps 4
Air Conditioning
Fan
Hot Water
Relaxation Package on Private Cabana 4 Nights / 5 Days
Sleeps 4
Air Conditioning
Fan
Hot Water
Relaxation Package on Standard room 2 Nights / 3 Days
Sleeps 4
Air Conditioning
Fan
Hot Water
Relaxation Package on Standard room 3 Nights / 4 Days
Sleeps 4
Air Conditioning
Fan
Hot Water
Relaxation Package on Standard room 4 Nights / 5 Days
Sleeps 4
Air Conditioning
Fan
Hot Water
Snorkel Package on Island Igloo 2 Nights / 3 Days
Sleeps 4
Air Conditioning
Fan
Hot Water
Snorkel Package on Island Igloo 3 Nights / 4 Days
Sleeps 4
Air Conditioning
Fan
Hot Water
Snorkel Package on Island Igloo 4 Nights / 5 Days
Sleeps 4
Air Conditioning
Fan
Hot Water
Snorkel Package on Private Cabana 2 Nights / 3 Days
Sleeps 4
Air Conditioning
Fan
Hot Water
Snorkel Package on Private Cabana 4 Nights / 5 Days
Sleeps 4
Air Conditioning
Fan
Hot Water
Snorkel Package on Standard Room 2 Nights / 3 Days
Sleeps 4
Air Conditioning
Fan
Hot Water
Snorkel Package on Standard Room 3 Nights / 4 Days
Sleeps 4
Air Conditioning
Fan
Hot Water
Snorkel Package on Standard Room 4 Nights / 5 Days
Sleeps 4
Air Conditioning
Fan
Hot Water